 John and Vicky Graham
John C. Graham CPA, PFS is the owner and founding member of Graham & Company, P.C. His prior professional experience includes providing audit and tax services with the small business division of KPMG Peat Marwick. He is a member of the American Institute of Certified Public Accountants and the Colorado Society of CPAs. John also served as a board member with the Humane Society of Boulder Valley, Sinapu and as a volunteer with the Sierra Club's Inner City Outings program.Vicky Graham grew up in Colorado and attended CU before earning her B.S. in visual science, summa cum laude and her doctorate of optometry with honors from the Southern California College of Optometry. After completing a post-doctoral residency in ocular disease and serving as director of the Acute Care Eye Clinic at NSU College eo fOpto9metry in Oklahoma, she returned to Colorado in 1995 to join Envision Boulder. John C. and Judith M. Gurley
John C. Gurley graduated from Northern Illinois University in 1962 with a Bachelor of Science degree in Education, having majored in English with a minor in History. He graduated from the University of Wisconsin, Madison Law School in 1965, receiving an L.L.B. Following graduation from law school he began his legal career in June 1965 as an associate with Lord, Bissell & Brook, one of the oldest firms in the U.S. and one of the largest in Chicago. Mr. Gurley spent his entire professional life with Lord, Bissel & Brook and was made a partner in 1974. He served as Managing Partner of the firm and Chairman of the firm's Executive Committee from June 1995 to June 2001. Judith M. Gurley is a graduate of Carrol College in Waukesha, Wisconsin and is a former elementary school teacher. John and Judy Gurley were married in 1965 and have three children, Katie, Michael and Mary. John Chiricotti
John received his BS in Accountancy from Northern in 1969 and passed the Illinois CPA Examination in 1970. He received his MBA from DePaul University in 1980. John began his career in Chicago with Touche Ross & Co., currently Deloitte Touche, in 1969.
From 1975-1980 he worked for Esmark, Inc.
In 1980 John with wife, Audrael, and daughters, Jennifer and Jessica, relocated east where he was a Vice-President with Oak Industries in upstate New York. In 1984 they moved to the Boston area where he became Chief Financial Officer of Boston Scientific Corporation and subsequently MediSense, Inc. He was very involved in the IPO's of both companies and the subsequent sale of MediSense, Inc., to Abbott Laboratories in 1996. At the conclusion of the sale to Abbott, John retired and he and his wife moved to Williamsburg, VA.
John and Audrael are very active in numerous organizations such as Colonial Williamsburg, Jamestown-Yorktown Foundation, and Catholic Charities. His hobbies are golf and traveling. John Deere
Since its founding in 1837, John Deere has seen a great many changes in its business, its products, and its services. Change always comes with opportunity, and Deere has always been ready and willing to embrace it. Yet, through it all, John Deere is still dedicated to those who are linked to the land ? farmers and ranchers, landowners, builders, and loggers. Deere has never outgrown, nor forgotten, its founder's original core values. Those values determine the way we work, the quality we offer, and the unsurpassed treatment of customers, investors, and employees. John Shigley
John Shigley is currently Executive Vice President and Chief Financial Officer for the MGM Grand Hotel & Casino in Las Vegas. Mr. Shigley joined MGM Grand in 2005 after spending three years at New York-New York Hotel and Casino as Executive Vice President. Both properties are part of MGM MIRAGE, the world's most respected gaming company. Mr. Shigley's twenty year career in the gaming industry is legendary, as he has served as a property president for both Caesars Palace and Primm Valley Resorts. Additionally, he has held executive positions with Caesars World, Inc., Caesars World Business Services and Caesars Tahoe. The MGM Grand is the world's largest casino resort with 5,038 rooms, and produced more than $1 billion in revenue in 2006. The MGM Grand boasts more AAA Diamond awards than any other property in the United States. Mr. Shigley's responsibilities include planning and executing MGM Grand's financial strategy with the Chief Operating Officer, as well as managing the following departments: all Accounting Departments; Financial Planning; Customer Analysis; Purchasing; Cage/Credit/Collection; Warehouse; Security, Engineering, and Retail. Mr. Shigley attended Northern Illinois University and received his Bachelor's of Science degree in accountancy. He is a licensed Certified Public Accountant in the State of Nevada, and earned his C.P.A. while working for Coopers Lybrand.Mr. Shigley's professional affiliations have included being a member of the Financial Executives Institute, American Institute of Certified Public Accountants, the Illinois and Nevada Societies of Certified PublicAccountants and Beta Alpha Psi. Mr. Shigley is a father of four who enjoys golf and travel.Mr. Shigley named this scholarship is named in honor of himself and his mother, Mrs. Winifred Shigley. Mr. Shigley established this scholarship in recognition of the financial and emotional support he received from his mother, a single parent on a limited income, while finishing high school, attending NIU and starling his career. Mr. Shigley recognizes that without her sacrifice and support, completion of his education would not have been possible and his life could have taken a very different course. Jonathan H. Berg
This endowment is established by an anonymous graduate student alumna who has had a very successful career in the oil and gas industry and wishes to recognize Dr. Jonathan Berg's influence. After receiving a bachelor's degree from the University of Minnesota – Duluth, a M.S. from Franklin and Marshal College, and a Ph.D. from the University of Massachusetts, Dr. Berg began his career at Northern Illinois University in January 1977. Early in his career (1983-84), he served as Acting Chair of the Department of Geology. He was promoted to Full Professor in 1988 and was a Visiting Fellow at the Australian National University in Canberra, Australia in 1990. In 1991, Dr. Berg was one of the youngest to ever receive the award of Presidential Research Professor at NIU. He was appointed Chair of the Department of Geology and Environmental Geosciences in 1994 and served in that capacity until his retirement in 2008. Dr. Berg's early research focused on the mineralogy and petrology of plutonic rocks in the subarctic of northern Labrador with particular emphasis on geothermometry and geobarometry of metamorphic rocks. He is known for discovering the mineral osumilite as a stable mineral in high-temperature metamorphic rocks of Labrador, and it has since been identified in similar rocks on virtually every other continent. His interests eventually shifted to volcanic rocks and their metamorphic inclusions, especially in Antarctic volcanic rocks. He spent five research seasons in the Antarctic and was Chief Scientist for the western Ross Sea and Cape Adare research cruise of the U.S.C.G.C. Polar Star in 1990. He also served as Co-Chief Scientist for the Southern Ocean and Western Ross Sea cruise of the U.S.C.G.C. Polar Sea in 1990-91 and was able to collect volcanic samples from the nearly inaccessible Balleny Islands. Dr. Berg also conducted a comprehensive research program on ancient volcanic rocks along the shores of lake Superior in Ontario, Canada that dramatically changed our understanding of the nature and origin of the magmas from which these lavas formed. Dr. berg's instruction included courses in introductory geology, optical mineralogy, introductory petrology, and igneous and metamorphic petrology. He enjoyed having students participate in field work and research. He led many camping field trips to the Lake Superior region and one-day trips to the Starved Rock area on the Illinois River. He also taught at the department's Summer Field Camp in the Black Hills and Bighorn Mountains, and he took many students on his summer research trips to Labrador, Ontario, and Antarctica. This endowment is an acknowledgment of the student involvement in field work and research. The anonymous donor who funded this endowment is a former student who recognized and appreciated his emphasis on problem solving through field work and rigorous research. Jones Family
Dr. Jones worked at NIU from 1960 until his retirement as assistant dean of International and Special Programs in 1990. Joseph and Rose Costa
Joseph and Rose Costa were lifelong residents of Joliet, IL. Joseph was employed as a laborer for 32 years and Rose was a homemaker. Joseph and Rose lived in a small, modest 3-bedroom home on the west side of Joliet for 36 years. Though neither had the opportunity to attend college, and Joseph never completed high school, they recognized the value of a higher education. Two of their children and two of their grandchildren received degrees from NIU. Joseph and Rose remained deeply committed to NIU as a means of providing educational, social, and economic opportunity for students with academic ability who emanate from modest beginnings.
Joseph Bittorf
Joseph L. Bittorf is a college instructor at Northern Illinois University in the College of
Engineering and Engineering Technology. He teaches under-graduate and graduate courses in
Industrial and Systems Engineering and Industrial Management. Prior to teaching at Northern
Illinois University, he was Senior Vice President of Corporate Development for National
Manufacturing, a privately held company founded in Sterling. National was a leading
manufacturer of home and builders' hardware products with operations in Illinois, Canada and
Mexico. Joe is a fourth generation descendant of the founders of National Manufacturing.
Joe is a graduate of Montana State with a BS in Industrial Engineering, and a graduate of
Northern Illinois University with a MS in Industrial and Systems Engineering. He also attended
the Executive Development Program at the Kellogg School of Management at Northwestern
University. Prior to working at National, Joe worked at Weyerhaeuser and Honeywell.
Joe resides in DeKalb, IL, and has three sons. He has served as a member of the Sterling Local
Chamber Board, Illinois State Chamber of Commerce, the Sterling Park District Commissioner,
and the ETC Partnership Chair for Sauk Valley College and Whiteside Area Career Center.
Joe sponsors several scholarships, which benefit students at the College of Engineering and
Engineering Technology. Joe believes that scholarship support of students is vital to their
continued success. Joseph Harry
The endowment for the Joseph Harry Scholarship Program was established through the generosity of Dr. Joseph Harry, who taught in the NIU Department of Sociology from 1977-1998. During that period he did considerable research in the area of then-called gay studies and was also the faculty advisor for several years to NIU's LGBTQ+ student organization, then called the Gay/Lesbian Union (now known as Prism). Josephine M. Jandell
Josephine M. Jandell was a librarian and faculty member of Northern Illinois State Normal School from 1901 to
1945. Joyce C. Pugh
Joyce C. Pugh was born in DeKalb, Illinois on January 1, 1920. She graduated from Northern Illinois University in 1942 with a Bachelor of Science degree in Education with a concentration in music and music education. For many years Joyce was a homemaker, taking care of her husband and her parents. She had lived in California for 29 years and in Texas for 18 years, finally ending up back in DeKalb. She died on March 9, 2003 after a courageous battle with cancer. Joyce L. Marcus
In a statement by Joyce she says, "The study of art history changed my life in many ways. In my second year at NIU I took my first art history class and began a lifelong passion for this course of study. The staff of dedicated professors motivated and encouraged me to look at the world differently. Later, when I traveled throughout the world, I had the opportunity to see those things which my teachers had first brought to life in a darkened classroom." Judith Bischoff
Judith Bischoff first came to NIU in 1973 as a temporary member of the women's physical education faculty. She has served three terms as chair and one term as acting chair. She is now retired. Julianna Gehant
Julianna Gehant was one of the victims of the tragic shooting which took place on February 14th. She is described as a go-getter, who pursued her goal of teaching with a keen enthusiasm. Julianna Gehant first found her artistic side when she was in high school, participating in theater and making a portrait of her mother as a Christmas gift. Her favorite show, Dancing with the Stars, inspired her to enroll in a ballroom dancing class. Julianna was an active member of the NIU Veterans Club and a dean's list student majoring in elementary education. She wanted to teach second grade because she loved kids. Julianna also served her country proudly for thirteen years and one month in the U.S. Army and the Army Reserves. At the age of 32 she was promoted to sergeant First Class. This scholarship was established to celebrate the life, the values, and the indomitable spirit of Julianna Gehant. Kappa Omicron Nu
Kappa Omicron Nu (KON) is an honor society for students who are majoring in the human sciences field. Their mission is to empower leaders to use an integrative approach to enhance others' quality of living through excellence in scholarship, leadership, and research. Visit KON's website to learn more. Karl Adams
Karl L. Adams was NIU's fourth president who served from 1929 until 1948. Adams' presidency began with a goal toward improving the quality of teacher education and receiving full accreditation. Kathy Hann
Kathy Hann graduated from Northern Illinois University in 1978 with a Bachelor of Music from the College of Visual and Performing Arts. Her years of private study with Dr. Robert Reeves became invaluable in her work as a piano pedagogue. Although Kathy says she did not realize it at the time, Dr. Reeves was truly a master coach, teaching her the art of deep practicing, a technique that she has passed onto her own students thereby raising their level of skill and their love for their instruments. In addition, studying world music with Dr. Han brought light-heartedness and fun into her life, and that has not only made her teaching career much more rewarding, but has also has created many well-rounded, highly skilled pianists.Upon graduation, Kathy moved to South Carolina where she opened a studio teaching piano to children ages four to adult. Her studio grew to the extent that she expanded it into a performing arts school and later went on to become the director of the piano department for Ashley Hall in Charleston, South Carolina; a prominent school for girls and Barbara Bush's alma mater.Kathy created this scholarship out of gratitude for having been able to commit herself solely to a career teaching piano – a career that has been the joy of her life and one that allowed her to raise her family as well as to perform. She hopes to assist another young teacher on his or her path to a rewarding career. Kevin Casebolt
Kevin Casebolt earned his B.S. in human resource management and services with a minor in child psychology at NIU in 1992. He continued his studies at the University of Kansas where he earned an M.S. Ed. In sports management/motor learning in 1995, and a Ph.D. in adapted physical education in 1999. He is currently an associate professor and department chair in Movement Activities and Lifetime Fitness in the College of Health and Sciences at East Stroudsburg University. KPMG and friends of Ben Peters
In memory of – Ben Peters exemplified devotion and enthusiasm in his everyday activities and relationships. He had a passion for the accounting profession and was a leader within the accountancy department and his community. Ben Peters received his B.S. in Accountancy from NIU in May 2004 and was working towards his Master of Accountancy Science degree when he lost his hard fought battle to cancer. As a member of the Student Accountancy Society, the Accountancy Leadership Advisory Council, and through service as a campus orientation guide, Ben had the opportunity to touch many lives. He kept his goals in constant check and handled every bump in the road with an easy going personality and sheer determination. Larry and Candace Johnson
This scholarship is named in loving memory of Matthew Lars Johnson, son of Larry and Candace Johnson. Matthew started at Northern Illinois University in August of 1994 and graduated in December of 1999. He majored in OMIS and loved all his time here at Northern. After graduation, Matthew worked for two companies, both in transportation logistics. In 1990, just before his junior year in high school, he was diagnosed with cancer, which delayed him from starting college until he was twenty. He was very courageous and always positive about life. He wanted to make the best out of the life he was given. He didn't want to be known as someone who had cancer. Matt tried his best in every challenge he faced. He had far too many challenges over those eleven years for someone so young and full of life. Matt had lost his hair after many cancer treatments. He didn't want people to look at him differently but to look beyond and see the fun and interesting person inside. Matthew was a fighter and determined to chase his dreams until they became his reality. His family hopes to motivate the person who receives this scholarship to never give up and hope to make the journey to their dreams a little easier. "This scholarship made me realize that no matter what adversity you face in life, you should never give up and always focus on the positives in your life." This is a quote from Pete, the first recipient of the Matthew L. Johnson scholarship. ' It is through the generosity of Matthew's parents, Larry and Candace Johnson, and his sister, Abby Penich, that this named scholarship is being established in his memory. Lawrence and Merrily Nilles
Lawrence J. Nilles is a 1967 NIU graduate with a B.S. degree in accountancy. He worked his way through school with a number of jobs, including one he held for several years at Rick's Pizza in DeKalb. Encouraged by his professor, Dr. Donald Kieso, Larry participated in the NIU internship program at Price Waterhouse (now PWC). This work led to a permanent position within the company, where he became a Senior Accountant. With great training from both NIU and on the job, he passed the CPA examination in one sitting. Larry jokes that "It was the easiest CPA exam ever!"Larry left Price Waterhouse in 1972 to become Assistant Controller for Santa Fe Industries, a Price Waterhouse client. During the 1977-78 academic year, Larry was a Sloan Fellow at the prestigious Stanford Graduate School of Business, earning an M.S. in management. In 1981, he and his family moved to Houston, where he was named a Vice President of Santa Fe Energy Company, the oil and gas production subsidiary of Santa Fe. After 12 years, two IPOs and a number of corporate re-financings, he left the world of corporate finance and the post of Chief Financial Officer to return to the Midwest. Larry and his wife have resided in Danville, IN, just west of Indianapolis, since 1994. In that time, he has provided financial guidance to a conservation land trust, a railroad interest group, the local public library, and the county's humane society. But most often he can be seen walking as many as three dogs around the neighborhood or riding his now-15-year-old Trek 2300 on which he's travelled over 20,000 miles through the Indiana countryside. Merrily S. Nilles, a 1967 NIU graduate, earned her B.A. degree in psychology with a minor in English. After many years of trying to apply these skills to her family and friends, she found her true calling in the realm of animal welfare and humane education. She has worked in this realm in Texas and Indiana and has been a tireless advocate for improvements in the sheltering practices of the local county-operated animal shelter. She has provided leadership and guidance to her local humane society, including serving several terms as president. Most importantly, she has dramatically improved the lives of a dozen or so canine family members, including the incumbent "world's wussiest" pit bull. And, as her husband fondly says, "Merrily has been the best friend an NIU accountancy graduate could have asked for!"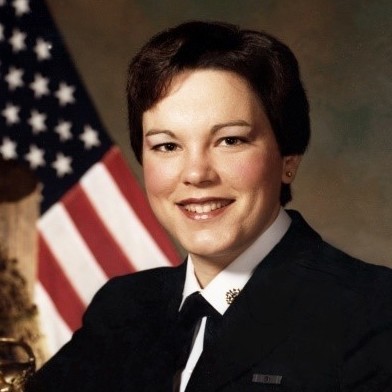 Leigh A. Williams
The Leigh A. Williams Memorial Endowed Music Scholarship provides support for a student with a music major studying brass instruments with a preference given to a student studying the French horn.
The scholarship established by Clair D. Williams in memory of his sister, the Rev. Leigh A. Williams and was first awarded in academic year 2016-17. Mr. Williams was graduated by Northern Illinois University in the spring of 1972 receiving a Bachelor of Science degree with a major in Accountancy. He later worked for the university for thirty-seven years as a member of the operating staff in a variety of capacities in the offices of internal audit, accounting, controller, and university legal services.
Rev. Williams had a love of music and theater and was a strong believer in education having had numerous degrees conferred on her: Bachelor of Arts, Mundelein College; Master of Arts, University of Chicago; Doctor of Law, Chicago-Kent College of Law, Illinois Institute of Technology; Master of Divinity, Yale University; and Master of Sacred Theology and Doctor of Theology (ABD), the General Theological Seminary, New York City. As a teenager she attended NIU's 13th annual Music for Youth Camp. During her career, she served as an officer in the United States Navy, a clerk for a circuit court judge, a teacher in the NIU Colleges of Business and Law, an ordained priest in the Episcopal Church in Newfoundland and Maine, and as the religion teacher and chaplain at church-affiliated schools in Baton Rouge, Louisiana and Tulsa, Oklahoma. She died in January of 2005. Lester K. Smith
Lester K. Smith earned a B.A. degree in Art from California State University in 1949. In 1957 he received a Masters in Library Science from the University of Southern California and then a Ph.D. degree in 1972. He was a librarian at Cal-State San Diego for ten years, head librarian at Concord College, West Virginia, for three years, then served in various capacities as a librarian at NIU for sixteen years.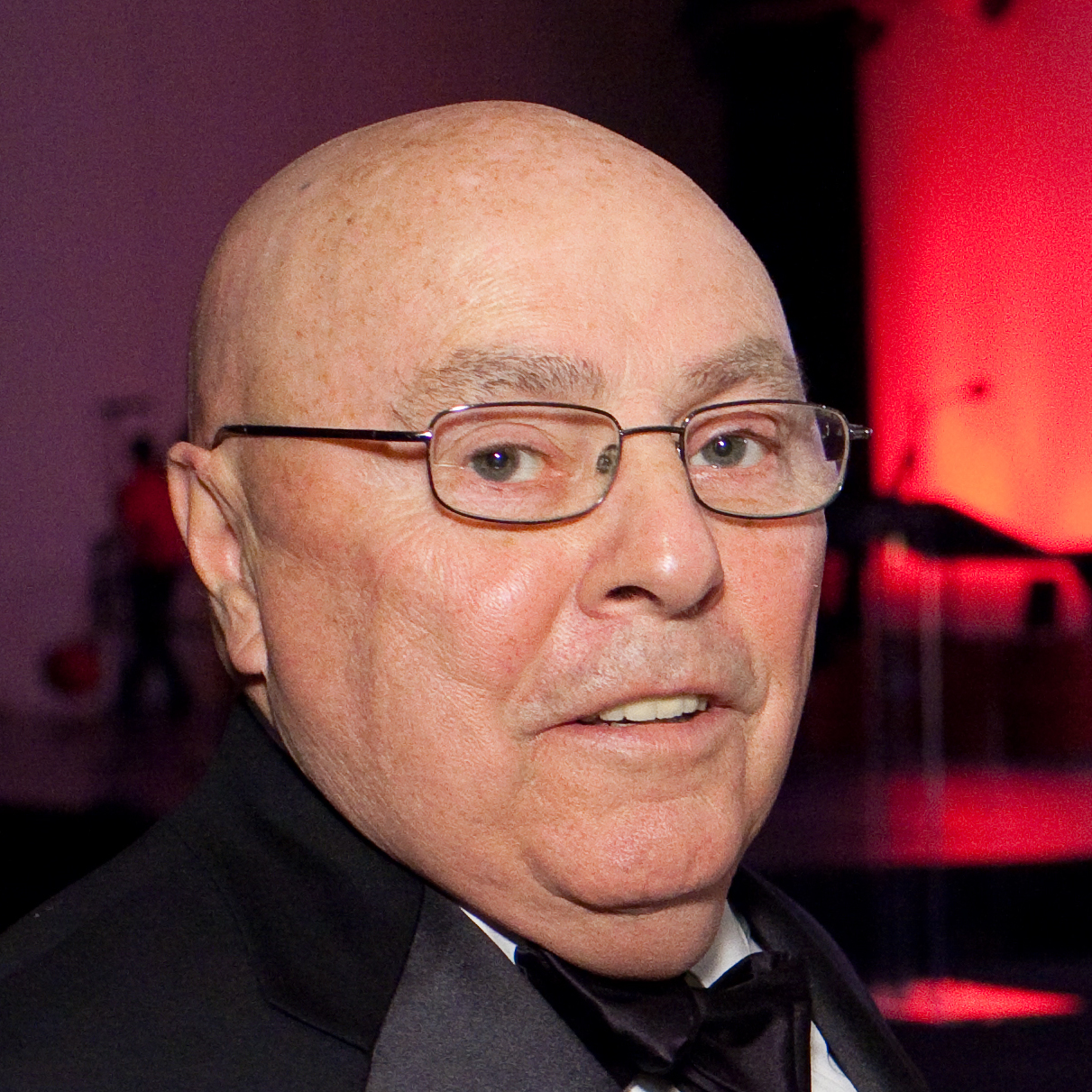 Lester Trilla
Lester Trilla, President of Trilla Steel Drum Corporation not only provides the raw materials from which steelpan instruments are created, but also provides the encouragement and financial support which enable NIU, and the NIU steel Band in particular to further its goals. Mr. Trilla stepped forward in 1994 to fund student scholarships for members of the steel band, and in 1996, he established the Steel Band's first endowment, thus insuring that NIU will continue to attract and retain exceptional students and faculty for the steelpan program. In making this gift, Mr. Trilla honors the life and memory of Mr. Lester Trilla, Sr. as well as the students and faculty at Northern Illinois University who enhance the art of the steelpan.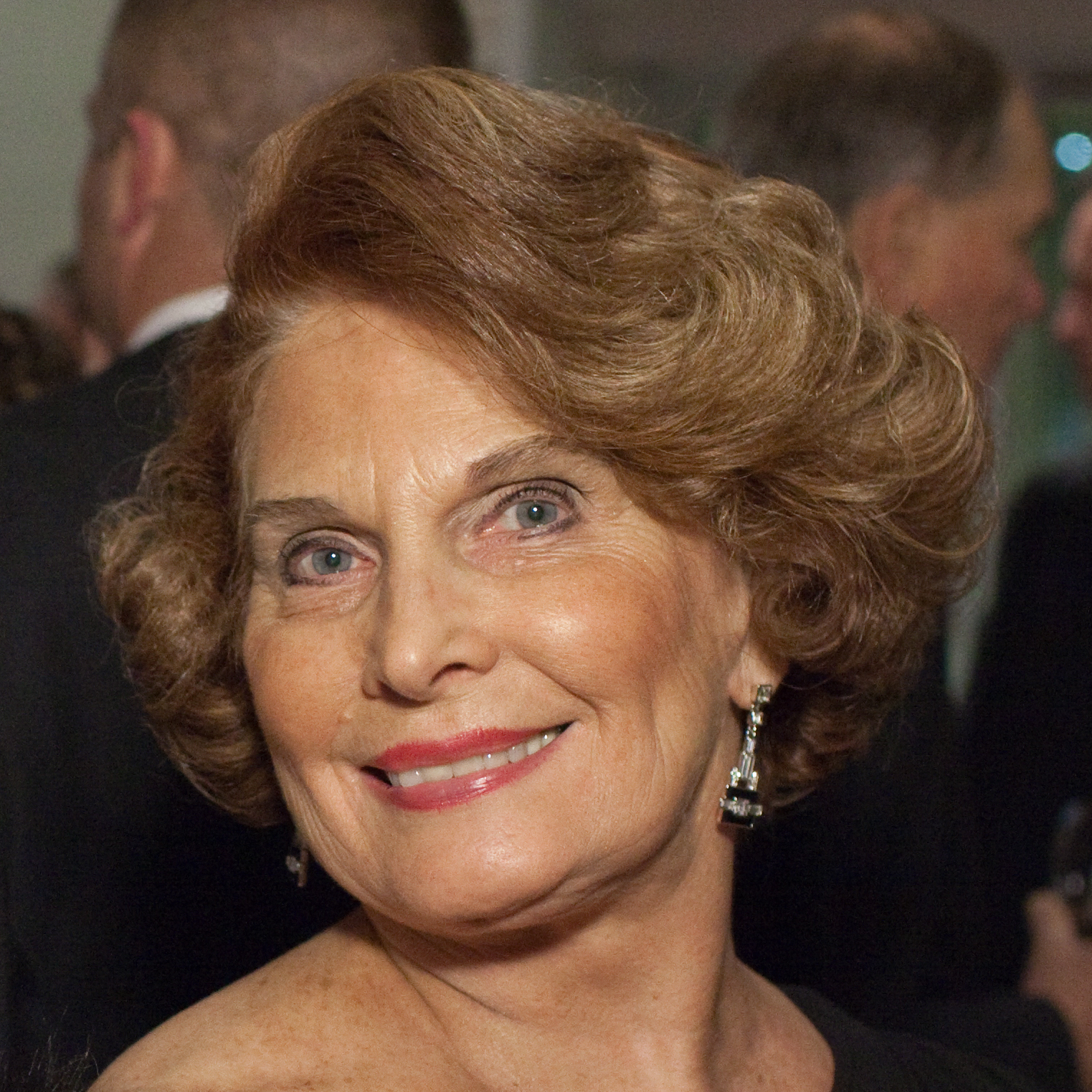 Lila Heiller Dole
Ralph Augustus Hellier, born in 1871 in Bangor, Maine, to a great extent was responsible for the early development of the high quality coal industry in Pike County, Kentucky, as well as for convincing the Chesapeake and Ohio Railroad to extend the distance of over 100 miles into that mountainous area by 1906. Recognizing his loyalty, ceaseless efforts and successes, the town of Hellier, Kentucky on Marrobone Creek was incorporated and named in his honor. Mr. Hellier was the first mayor of Pikeville, Kentucky and was serving as such at the time of his death, May 20, 1906. He was a member and trustee of the First Presbyterian Church of Pikeville, Kentucky, a Mason, Knight Templar and a member of the order of Elks. Ralph Augustus and his wife, Lida Edna, had two sons, Charles Edward Hellier and James Earl Hellier. Lida Edna delighted in playing the piano and was a member of the Daughters of the American Revolution. In 1921, she married J.J. Moore, an attorney and President of the Pikeville National Bank and Trust Company, 1923-1945, in Pikeville, Kentucky. J.J. Moore set a continuing objective and philosophy for Pikeville National Bank to be a "bank for all people." Lila Heiller Dole established this fund as in loving memory of her parents, Charles Edward Hellier and Claudia Harrison Hellier, and in honor of her grandparents, Ralph Augustus Hellier and Lida Hatcher Hellier Moore and her step grandfather, John Jefferson Moore. Lili and John La Tourette
Lili La Tourette received her B'Ed. from Washburn University. She and John La Tourette support many programs at NIU but share a particular interest in Theatre. Lili La Tourette has been personally involved in the costume design aspects of theatre at NIU for over ten years, and has assisted in theater production, both independently and collaboratively as both designer and seamstress. Both Lili and John appreciate the importance of theatre for its contribution to the cultural milieu of the campus community, the opportunity it affords students to share creative talents, and the potential it offers to promote understanding of the larger world 'stage.' John La Tourette was named NIU's 10th President in 1986. He earned his B.A. '54, M.A. '55, and Ph.D. '62 all in Economics from Rutgers University. Through this scholarship, the La Tourette's have chosen to promote the study of Theatre, especially as it relates to the area of costume design. Linda Greer and Gary Parmenter
This Fund was established as a tribute to and in loving memory of Dan Parmenter, whose life was tragically taken on February 14, 2008. Through the love and generosity of many, this endowment will forever honor Dan's life and provide scholarship assistance to deserving College of Business students at Northern Illinois University.As a dedicated son and friend to all he met, Dan was a young man who constantly demonstrated persistence in accomplishing any task he undertook, but always with a sense of enjoyment and excitement. His smile was contagious. He openly accepted challenges and sought out new adventures. With strong spiritual and moral character, coupled with a passion for life, Dan stood as a leader to his peers. Often referred to as a "gentle giant" because of his six-foot five-inch frame, Dan's life was one of helping and serving others.Dan was the consummate curious and active 'young boy' growing up. He enjoyed constructing buildings with his Lego sets, collecting baseball cards, and was even fond of growing vegetables in the family garden. With the help of his father, he build a pond in his back yard. Loving sports, Dan played T-ball until graduating to baseball, and also played basketball, flag football, as well as some tennis and golf. As a Cub Scout, then Boy Scout, he loved the outdoors and camping.With deep spiritual faith, Dan regularly attended church with his family and completed confirmation as young teen.In high school, Dan played on the "B" football team his freshman year and then committed himself to 'working his way up' to a starting position. With dedicated hard work in the weight room and on the field, his peers voted Dan to receive the Sportsmanship Award as a junior, and then again as a senior. Besides the sports field, Dan enjoyed music and briefly played drums until he found his passion in the electric guitar. With other high school friends, he formed a rock band where they wrote their own music and lyrics.Scholastically, Dan was consistent in achieving good grades. As a senior, he was selected to participate in a Junior Achievement Titan challenge with three other students. Dan and his teammates won the competition.At NIU, Dan continued his scholastic success and was looking forward to graduating from the College of Business with a finance degree. Outside his studies, Dan still found the time to join the rugby football club. In addition, he gravitated to leadership positions in his fraternity where he served as secretary. He also assisted in community projects such as 'Bingo Night' with local senior citizens. And, like many Northern students, Dan also had a part time job to assist with expenses. Working at the student newspaper, The Northern Star. Dan quickly rose in responsibility and was promoted to sales representative after only one semester. Speaking fondly of Dan, a colleague stated, "He was a hard worker. He never asked questions about why he was doing anything. He was always joking, smiling in the office. He got along with everybody."Dan's family and friends will always remember his intelligence, his honesty, his common sense, his strong work ethic, his curiosity about learning new and different things, and his abiding faith and love for his fellow man. A wonderful son, friend, and student, Dan Parmenter exhibited the very best in how he lived his life. Lloyd and Maureen Devereaux
Lloyd and Maureen Devereaux both have endowed scholarships at NIU as a way of giving back. ?The university did so much for us when we were in school, that this is one way we felt we could repay the favor,? Lloyd said. ?We got an education there, got jobs because of our degrees and we made some money. We might as well give it back.?Maureen was studying elementary education in 1940 but left school when she married Lloyd. Maureen returned to school and earned her degree in 1962.Lloyd was a student-athlete at NIU. He earned a Bachelors of Science degree in education in 1941 after competing with the Huskie ?B? football team as quarterback and earned letters in tennis and track. He later continued his education in 1962 graduating with an M.B.A. degree.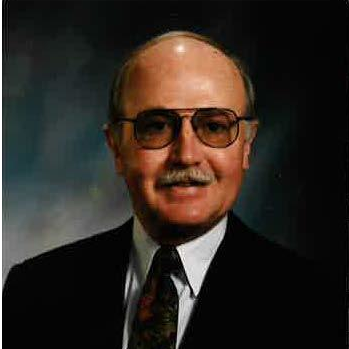 Logan County Title Company
This fund was established to honor the memory of D. Brewster Parker, a distinguished former Chair of the Illinois Board of Regents. Parker served as a Chair of the Board of Regents from 1989 to 1993 and was a member of the Board for many years prior to that. Mr. Parker was President of the Logan County Title Company in Lincoln, Illinois. The company was founded by his grandfather in 1903 and continues today as a family business. His spouse Joan A. Parker, a retired government affairs consultant, currently serves as president of the company.
The scholarship is given to students in the NIU School of Law who are interested in property, land title, and real estate transactions. To qualify, the student would need to express an interest in a real estate-related career path or have work experience in a real estate-related area prior to admission to law school.