 Lois V. Hobart
Lois Hobart, earned an undergraduate degree in business education from Illinois State University. She received her M.S., Business Education in 1965 from the Northern Illinois University, College of Business. She was born in Leaf River, IL and taught high school... Lorene K. Steffes
Joseph C. and Marion E. Huber met while Marion was attending teachers' college at NIU. After completing two years of college, Marion taught school for several years, first in a one-room schoolhouse and then in Kingston, IL. Mathematics was her specialty. Due to the... Louise Baker, family and friends of Charles Baker
Louise Baker, friends, and family have established this scholarship in honor of her husband, Dr. Charles Baker, who was a professor in the school of music at NIU. Luis Marin
Eugene C. Perry joined NIU in 1972 as Acting Chair of the Geology Department after working as a research scientist at the Minnesota Geological Survey at the University of Minnesota. His main interests have been in stable isotopes and geochemistry, initially focused... Mabel Marie Fischer Youngmeyer
This fund is established in memory of Mabel Marie Fischer Youngmeyer. Mabel was born October 23, 1915, at Altamont, South Dakota (near Clear Lake). She was one of ten children, and married Howard Victor Youngmeyer, on July 2, 1941, at Alexandria, Louisiana. They met... Manu K. Vora
Dr. Manu Vora serves as the Director of Business Development for NIU?s College of Business and as an adjunct faculty member for the M.B.A. program. He is also part of an executive education faculty group for visiting delegations from Inner Mongolia and Turkey. Dr.... Margaret Gipson
Paul E. Gipson is from Oak Park, IL. He was managing director of Goldman, Sachs, & Co. for 22 years. Outside of business, he served as a board member of the Community Foundation of Oak Park-River Forest and West Suburban Hospital Medical Center Foundation. Mr.... Margaret Louise Wood
Dr. Clarence Hardgrove established this scholarship to honor the life and distinguished career of Dr. Wood who was a professor in the Department of Speech Communication at NIU from 1949 until her retirement in 1976 as Professor Emeritus. Her area of specialization... Marian Elliott
A native of DeKalb County, Marian attended a one-room school and later graduated from Sycamore High School in 1936. She earned a degree in education from Northern Illinois State Teachers College in 1940, and two master's degrees from Northwestern University, one in... Marilyn Nolte (Hess former name)
Oscar Matasar, graduated from Northern in '47. He taught history at East Aurora High School 22 years, taught in Hammond Indiana for 1 or 2 years, and part time in several Junior Colleges. He believed very strongly in education and did volunteer work helping indigent... Marilyn Sjoholm
In 2003, at age 74, Marilyn Sjoholm graduated, earning a B.A. degree in fine art, with an emphasis in jewelry. Marilyn's experiences at NIU gave her the desire to learn and continue to explore her knowledge and interests. Marion C. Hayes
Dr. Marion C. Hayes was the first faculty member at Northern to have a Ph.D. degree. Dr. Hayes, who had a serious interest in scouting, led a group of sixteen others in applying for and receiving a charter in 1928 for the most important service fraternity on campus,... Marlene Taylor
Richard L. Taylor received a bachelor?s degree in education from Northern Illinois University in June, 1956. While a student at NIU he was hailed as a campus leader. His commitment to service led him to join Alpha Phi Omega, a national service fraternity, and formed...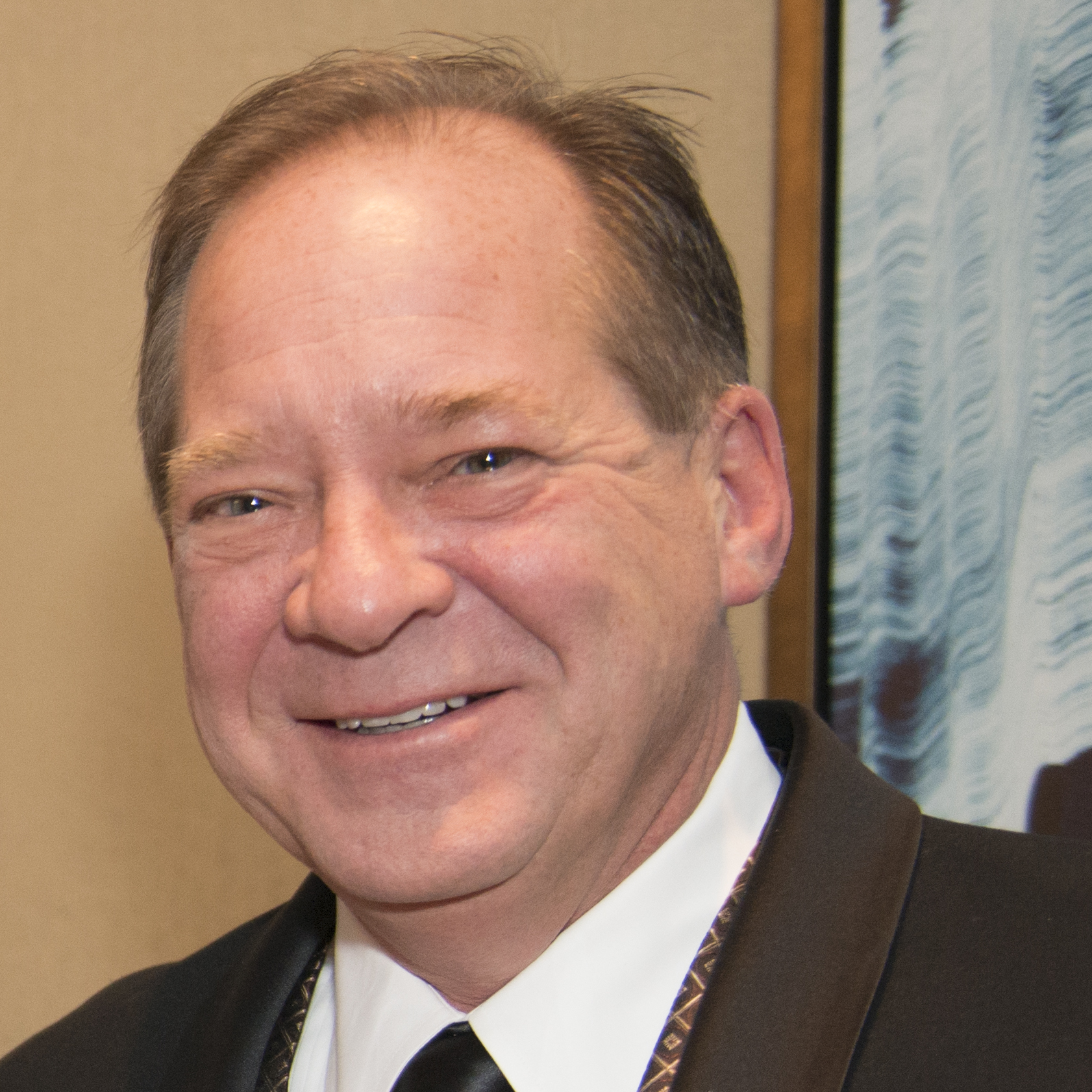 Martin Oosterbaan
Martin Oosterbaan is the Zonal Senior Vice President, Commercial Casualty for Chartis Insurance U.s. Mr. Oosterbaan is a 1981 graduate of Northern Illinois University, with an M.S. in finance. During his undergraduate years, he was a member of the NIU Honors program... Mary Clover Obrzut
This endowment was established by the founders to honor the volunteer efforts and commitment to community service. Mary Jane Larson-Baird
In January 1999, Mary Jane Larson-Baird's husband, Richard, passed away. Upon his death, a part of their estate was donated to the NIU Foundation to establish this endowment. Mary Jane Shaw
Mary Jane Shaw is creating this scholarship in memory of her parents, James and Donna O'Brien. James and Donna provided Mary Jane with loving support as she focused on her educational pursuits in nursing. Mary Jane, one of the nine children, is grateful for the love,... Mary Lou Getschman
Born May 2, 1927, in Milwaukee, Keith Getschman began his teaching career in Stillman Valley and kicked off the high school's football program. He eventually became the superintendent of schools and also earned a place in NIU history books. In the spring of 1965,... Mary Suzanne Schriber
During her 33 year career at Northern Illinois University, Professor Mary Suzanne Schriber enhanced the climate for women on campus by adopting gender as a fundamental category of literary analysis. Accordingly, she revised traditional American literature course... Mary Wiegele
Tom Wiegele worked 40 hours a week loading trucks during his first two years of college. He dropped out for a two-year stint in the Army because he could not keep up with his studies or his bills. He then returned to Marquette and, with the help of the G.I. Bill, was... Mary Wiegele, family and friends of Professor Wiegele
Professor Thomas C. Wiegele was a long-time faculty member in NIU's Department of Political Science, founder/director of the University's Program for Biosocial Research and a Presidential Research Professor at NIU. One of the first persons in the nation to work in... Mary Wilkinson and friends
In honor of Joe R. Wilkinson, was an Associate Professor of Political Science at Northern Illinois University, this fund was created in 1985 by Mary Wilkinson and friends. In 1971, was 39 years old when he passed away.While at NIU Professor Wilkinson taught courses... Matthew and Amy Sapp
Matthew & Amy Sapp are both 1991 Bachelor of Science graduates from the Accountancy Department, College of Business, Northern Illinois University. While students, both benefited from the generosity of others by receiving scholarship assistance. In gratitude to... Matthew and Jennifer Gerdes
Matt Gerdes received his undergraduate degree in finance from NIU and an M.B.A. from the University of Illinois at Urbana-Champaign. For the past 10 years, he has been a Managing Director of Freeport Financial, an asset management firm based in Chicago. Jennifer... M. Catherine Burkhart
Mary Catherine Burkart was born and raised in Sycamore, IL along with her 5 brothers. She left Illinois in 1944 to join the army but returned to work for 25 in the airline industry. "Kay" as she was known, began working for American Airlines as a ticket agent in... McDonalds
McDonald?s is the leading global foodservice retailer with more than 33,000 local restaurants serving nearly 68 million people in 119 countries each day. More than eighty percent of McDonald?s restaurants worldwide are independently owned and operated by local men... Members of the classes of 1949, 195 , 1951, 1952, 1953
This fund was established as a part of a combined 40th Class Reunion during Homecoming in October, 1991. Each year, the Alumni Association hosts a Circle of Gold Reunion for the 50th reunion class. It is a tradition for the reunion class to raise money in support... Mental Health Resource League of McHenry County
In 1991, the Mental Health Resource League of McHenry County established a graduate scholarship at NIU. Their purpose in establishing this endowment was to make a monetary donation to be awarded annually as a one-year scholarship to a graduate student. This... Michael and Anne Malone
It takes courage, imagination, and heart to tell a good story. Few people know that better than Mike Malone. For more than 31 years, Malone shared NIU?s story and made sure the university had a good story to tell. Malone was born and raised on the south side of... Michael and Patricia Strachan
NIU was an important juncture in both the personal and professional lives of Michael and Patricia Strachan. They pursued their fields of academic study at NIU and they met each other on campus. Tricia studied Human and Family Resources and graduated in 1975, while...