 Lois V. Hobart
Lois Hobart, earned an undergraduate degree in business education from Illinois State University. She received her M.S., Business Education in 1965 from the Northern Illinois University, College of Business. She was born in Leaf River, IL and taught high school typing and shorthand for 18 years in Byron, IL before retiring in 1977. Her husband farmed near Leaf River. Lois died in Freeport, IL on February 8, 2013 at the age of 94. She was a sweet and loving person who loved to golf and travel with her husband, Donald. Lorene K. Steffes
Joseph C. and Marion E. Huber met while Marion was attending teachers' college at NIU. After completing two years of college, Marion taught school for several years, first in a one-room schoolhouse and then in Kingston, IL. Mathematics was her specialty. Due to the work demands of their farm, Joseph's education ended after the 8th grade. Nevertheless, he was an astute businessman in managing the farm and highly valued education. Joseph and Marion were an inspiration to their children, Lorene and Rita, in their pursuit of higher education. Lorene, earned a B.S. degree in mathematical sciences in 1968 and a M.S. degree in computer science in 1982. She refers to her mom as the first mathematician in her life, and especially credits her mom for her own analytical skills. She was a 9th grade teacher in West Aurora for several years before leaving to work for DeKalb AgResearch. She has worked for such companies as IBM, Ameritech, and AT&T. She established this endowment to recognize the life-long value that her parents held for education. Louise Baker, family and friends of Charles Baker
Louise Baker, friends, and family have established this scholarship in honor of her husband, Dr. Charles Baker, who was a professor in the school of music at NIU. Luis Marin
Eugene C. Perry joined NIU in 1972 as Acting Chair of the Geology Department after working as a research scientist at the Minnesota Geological Survey at the University of Minnesota. His main interests have been in stable isotopes and geochemistry, initially focused on Precambrian geology but later extending to groundwater and other areas. From the 1980s, Professor Perry developed a research and study program on the geology and geochemistry of Yucatan and other areas of Mexico that included numberous students and several faculty members and continues to do so. This endowment recognizes Professor Perry's research and study legacy, his dedication to students and their research, and his contributions to scholarly cooperation among scientists and students at NIU and in Mexico and Latin America. Mabel Marie Fischer Youngmeyer
This fund is established in memory of Mabel Marie Fischer Youngmeyer. Mabel was born October 23, 1915, at Altamont, South Dakota (near Clear Lake). She was one of ten children, and married Howard Victor Youngmeyer, on July 2, 1941, at Alexandria, Louisiana. They met while working near Madison, Minnesota. Howard had joined the national Guard while he was working in Minnesota. his National Guard unit had been mobilized for World War II, and he and his unit were sent to Camp Claiborne, Louisiana, for training. Mabel went to Louisiana to marry her soldier. By the time Howard left for the war in Europe, Mabel was pregnant and Howard was not able to see his son until after he returned from the war.was born in December 1942. Dad did not see Howard, Jr. until he returned from the war.
Mabel was a loving and loyal wife who waited patiently for dad to return from the war. The wait, with all the uncertainties raised by the war, could not have been easy. Mabel was a wonderful mother and housewife. She loved her children and always wanted to do what was in their best interest. It was her desire that all of her children attend college, which they all did. In retirement, Mabel and Howard moved to Seminole, Florida, where they lived for many years.Their marriage lasted a lifetime until Mabel died on December 4, 1996, of Alzheimer's disease. Manu K. Vora
Dr. Manu Vora serves as the Director of Business Development for NIU?s College of Business and as an adjunct faculty member for the M.B.A. program. He is also part of an executive education faculty group for visiting delegations from Inner Mongolia and Turkey. Dr. Vora has conducted sessions in Cairo, Egypt under the NIU COB programs. Based on the philosophy that information integrity is the accuracy, consistency, and reliability of the information content, associated processes, systems, and environment, the Information Integrity Coalition (IIC) was founded. The IIC?s mission was to ensure integrity of information in all aspects of organizations. Consequently, the IIC was dissolved after ten years. At the IIC?s dissolution, the Board of Directors decided to make a grant in the form of student scholarships in the OMIS Department to perpetuate the IIC?s legacy of Information Integrity. Margaret Gipson
Paul E. Gipson is from Oak Park, IL. He was managing director of Goldman, Sachs, & Co. for 22 years. Outside of business, he served as a board member of the Community Foundation of Oak Park-River Forest and West Suburban Hospital Medical Center Foundation. Mr. Gipson also served as Chairman of Goodwill industries of Metropolitan Chicago from 1988-1991 and was honored as Executive of the Year among 190 worldwide Goodwill affiliates Margaret Louise Wood
Dr. Clarence Hardgrove established this scholarship to honor the life and distinguished career of Dr. Wood who was a professor in the Department of Speech Communication at NIU from 1949 until her retirement in 1976 as Professor Emeritus. Her area of specialization was rhetoric, particularly the fields of British and American Public Address. Before coming to NIU, Professor Wood earned a B.A. from Grinnell College and her M.A. and Ph.D. degrees from the University of Iowa. She taught at high schools in Iowa, Minnesota, and Wisconsin as well as at Stephens College, Wellesley College, Michigan State University and the University of Iowa before coming to NIU. During her career, she served as an officer in several major professional organizations and on the editorial boards of scholarly journals. At Northern, she served as Graduate Director of the department and was active in numerous committees and governing councils of the university. In 1974, Dr. Wood was recognized with a university award for Excellence in Undergraduate Teaching. Through her service and leadership, she contributed importantly to the department, college and university. Marian Elliott
A native of DeKalb County, Marian attended a one-room school and later graduated from Sycamore High School in 1936. She earned a degree in education from Northern Illinois State Teachers College in 1940, and two master's degrees from Northwestern University, one in education in 1948 and the other in speech therapy in 1950. Marian taught for 41 years in Arlington Heights District 25, retiring in 1981. She began as a 6th grade teacher and then taught math to junior high students. Marian spent the last 30 years of her career in speech therapy, focusing on elementary and junior high students. Marilyn Nolte (Hess former name)
Oscar Matasar, graduated from Northern in '47. He taught history at East Aurora High School 22 years, taught in Hammond Indiana for 1 or 2 years, and part time in several Junior Colleges. He believed very strongly in education and did volunteer work helping indigent people pursue their GED after he retired from teaching. This fund is established to honor his life-long mission of helping others. Marilyn Sjoholm
In 2003, at age 74, Marilyn Sjoholm graduated, earning a B.A. degree in fine art, with an emphasis in jewelry. Marilyn's experiences at NIU gave her the desire to learn and continue to explore her knowledge and interests. Marion C. Hayes
Dr. Marion C. Hayes was the first faculty member at Northern to have a Ph.D. degree. Dr. Hayes, who had a serious interest in scouting, led a group of sixteen others in applying for and receiving a charter in 1928 for the most important service fraternity on campus, Alpha Phi Omega. NIU was the first college in Illinois to receive the charter from the national organization. Marlene Taylor
Richard L. Taylor received a bachelor?s degree in education from Northern Illinois University in June, 1956. While a student at NIU he was hailed as a campus leader. His commitment to service led him to join Alpha Phi Omega, a national service fraternity, and formed his humanitarian nature that remained his life-long hallmark.After serving two years in the military, Rich returned to NIU in 1958 where he completed his master?s degree in education two years later. This led to a brief substitute teaching opportunity at Tilden Technical High School. He subsequently moved to Homewood-Flossmoor High School where he taught Architectural Drawing and Drafting before joining the Guidance Department faculty. He was a beloved counselor there for nearly four decades.His accomplishments as an outstanding swimmer while a student at Tilden naturally led into coaching the sport at Homewood-Flossmoor High School. Countless swim team members admired him for his mentoring skills.Rich married Marlene Malito, a 1958 NIU graduate, in 1960. Marlene was an outstanding campus leader in her own right, and became a highly regarded elementary teacher upon graduation. They had three children: Lynn Taylor Schwaab, Brad Taylor, and Wendy Taylor Courtney. After completing thirty-four years of teaching, she continued her career in retirement through tutoring students to strengthen their learning skills. Rich died April 23, 2008 after battling pancreatic cancer for eighteen months. This scholarship has been established by friends and family of Rich Taylor to honor his memory and his life?s work.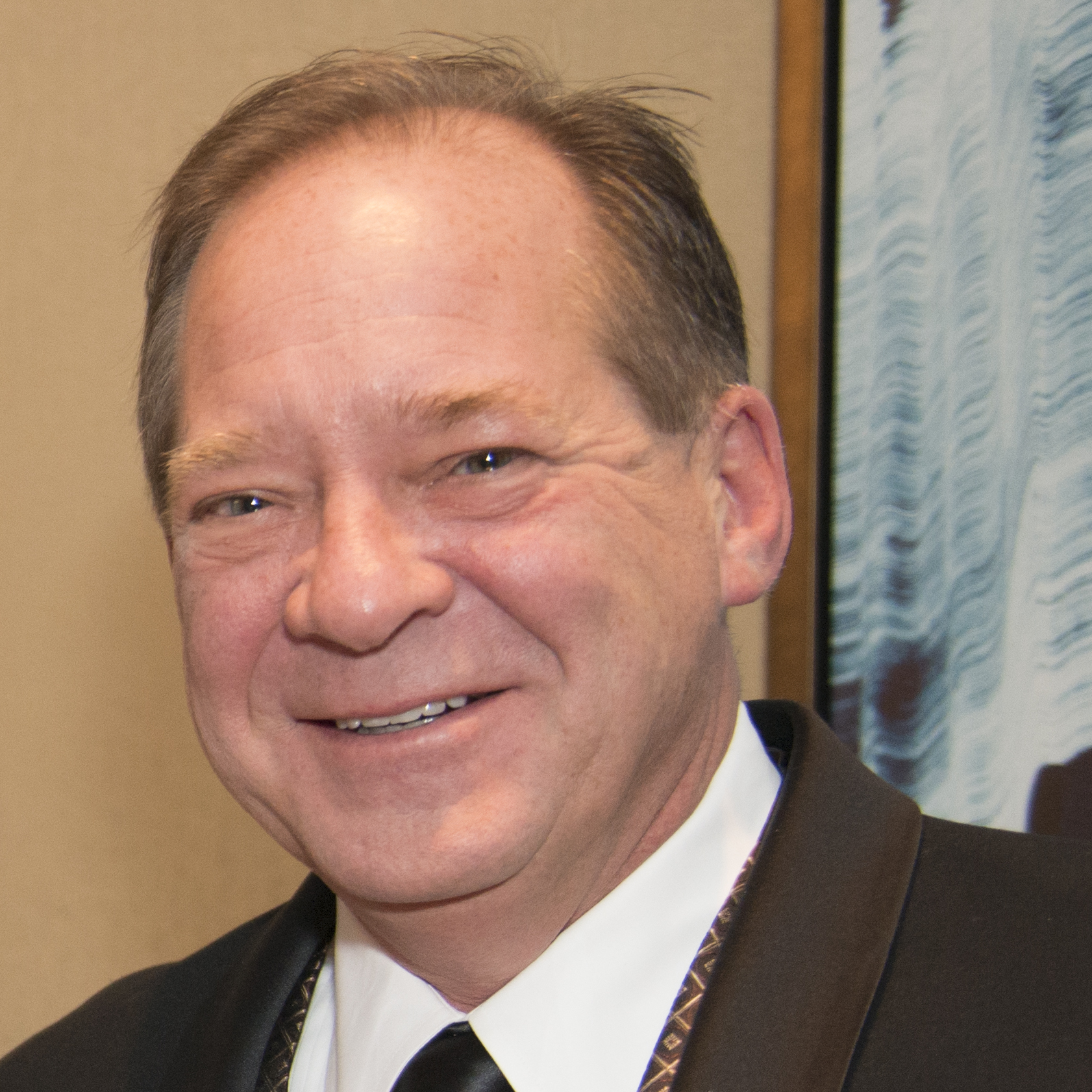 Martin Oosterbaan
Martin Oosterbaan is the Zonal Senior Vice President, Commercial Casualty for Chartis Insurance U.s. Mr. Oosterbaan is a 1981 graduate of Northern Illinois University, with an M.S. in finance. During his undergraduate years, he was a member of the NIU Honors program and worked as a Resident Assistant in Stevenson Hall. Following graduation, Mr. Oosterbaan started his career with CNA Insurance in Chicago as a financial analyst. During his tenure at CNA, Marty served as CNA Risk Management's Senior Vice President, Midwest Region, and as SVP/Client Relationship Officer.
In 2004, Mr. Oosterbaan joined AIG (now Chartis) as Vice President and Chicago Regional Manager for national accounts and has primary national accounts responsibility for the central and western United States.
A native of Chicago's South Side, Mr. Oosterbaan hails from a working-class neighborhood. Many of his high school friends not only attended a community college, but also had to work long hours just to cover tuition and other school-related expenses. Mr. Oosterbaan is motivated to help the community college transfer student who is working his/her way toward an NIU Finance degree, much like the friends of his youth. Mary Clover Obrzut
This endowment was established by the founders to honor the volunteer efforts and commitment to community service. Mary Jane Larson-Baird
In January 1999, Mary Jane Larson-Baird's husband, Richard, passed away. Upon his death, a part of their estate was donated to the NIU Foundation to establish this endowment. Mary Jane Shaw
Mary Jane Shaw is creating this scholarship in memory of her parents, James and Donna O'Brien. James and Donna provided Mary Jane with loving support as she focused on her educational pursuits in nursing. Mary Jane, one of the nine children, is grateful for the love, support, and encouragement of her parents and wanted to create a scholarship in their memory. Mary Lou Getschman
Born May 2, 1927, in Milwaukee, Keith Getschman began his teaching career in Stillman Valley and kicked off the high school's football program. He eventually became the superintendent of schools and also earned a place in NIU history books. In the spring of 1965, Getschman became the first person to earn a doctoral degree from the NIU College of Education. Only five years later, he was named chair of the Department of Educational Administration and Services. Mary Suzanne Schriber
During her 33 year career at Northern Illinois University, Professor Mary Suzanne Schriber enhanced the climate for women on campus by adopting gender as a fundamental category of literary analysis. Accordingly, she revised traditional American literature course offerings (both undergraduate and graduate) to include the work of forgotten women writers, and she examined the impact of gender on the work of both male and female writers. Professor Schriber designed courses with such titles as Feminist Theory and Women's Literature, American Women's Lost Genres, Four Women Writers Writing, Gender and Genre: Travel Books of American Women, and The Women of Henry fames. She taught classes in Amcrican writers and literary analysis in China at the Xian Foreign Languages Institute, and she was an invited lecturer on American women writers in Norway at the University of Oslo. She directed eight dissertations and served on numerous dissertation committees. In addition to conference papers, she delivered at least 17 public lectures on topics related to women's literature under the auspices of organizations such as the NIU Colloquium, Friends of the NIU Library, and the DeKalb Chapter of the American Association of University Women. Professor Schriber published two books on American women travelers; a book on the impact of gender on the novels of five American writers, male and female; an edition of Edith Wharton's A Motor-Flight Through France; a co-authored edition of the travels of an American woman journalist; and numerous journal articles and contributions to essay collections on novels and travel writing. Professor Schriber was awarded the Liberal Arts & Science Excellence in Teaching Award in 1991 and the NIU Presidential Teaching Professorship in 1992. This endowment is established in honor of Professor Schriber's mother, A. Marie Jeannot Schriber (1907-2002). Marie's life was characteristic of the lives of many women of her time: a college graduate (Western Michigan Normal School, now Western Michigan University) who taught elementary school until she married and became a homemaker. Between college and marriage, Marie took every opportunity to live widely. She loved to tell of her early visits to speakeasies; of her travels in a jalopy from Michigan to the West in 1929, working rodeos along the way; and of her French Canadian ancestors. Marie was also an excellent teacher and mother who was devoted to her children and lived her life with an irrepressible joie de vivre. Professor Schriber attributes to her mother's influence the interests and passions that have energized and enriched her own life: intellectual curiosity, love of teaching, of travel, of the French language and of France, of home, and of life lived with enthusiasm. Mary Wiegele
Tom Wiegele worked 40 hours a week loading trucks during his first two years of college. He dropped out for a two-year stint in the Army because he could not keep up with his studies or his bills. He then returned to Marquette and, with the help of the G.I. Bill, was able to finish his bachelor's degree. Seven years later, with a family of five kids, loads of loans, and amazing grit, he returned to school to work toward his Ph.D. The support that he had is no longer available to today's students.Through high school and college, Mary Wiegele focused on a career of writing, editing, and publishing. Family responsibilities intervened, but by 1970, with her youngest child starting kindergarten, she began to reach for that career at NIU. She started part time in the College of Education, worked for many years in the Graduate School, and ended up in the NIU Office of Publications as a full-time writer/editor. Now retired, she writes for personal pleasure and continues to enjoy her far-flung family of five married children and 13 grandchildren. Mary Wiegele, family and friends of Professor Wiegele
Professor Thomas C. Wiegele was a long-time faculty member in NIU's Department of Political Science, founder/director of the University's Program for Biosocial Research and a Presidential Research Professor at NIU. One of the first persons in the nation to work in the new field of biosocial research, Professor Wiegele was a founding member and executive director of the Association for Politics and the Life Sciences, and editor of the journal, Politics and the Life Sciences. As a scholar, Wiegele not only influenced how social scientists think about theoretical problems but how they conduct research. Wiegele applied his talents and energy to teaching and working with students. He designed the only formal graduate program in biopolitics in the world in the mid 1980s. Wiegele left an impressive legacy on NIU by dedicating a major portion of his professional career to establishing and nurturing the graduate field in biopolitics. Mary Wilkinson and friends
In honor of Joe R. Wilkinson, was an Associate Professor of Political Science at Northern Illinois University, this fund was created in 1985 by Mary Wilkinson and friends. In 1971, was 39 years old when he passed away.While at NIU Professor Wilkinson taught courses in comparative politics and international relations. He had an especially strong and continuing interest in the progress of undergraduate students. Matthew and Amy Sapp
Matthew & Amy Sapp are both 1991 Bachelor of Science graduates from the Accountancy Department, College of Business, Northern Illinois University. While students, both benefited from the generosity of others by receiving scholarship assistance. In gratitude to NIU for their education and the financial support they received, Matt & Amy now want to assist others who seek an accountancy degree from Northern. It is the thoughtful desire of the donors to provide meaningful financial assistance to students as was provided to them. Currently the couple resides in San Jose, California with their two daughters, Kirsten and Lauren. Matthew and Jennifer Gerdes
Matt Gerdes received his undergraduate degree in finance from NIU and an M.B.A. from the University of Illinois at Urbana-Champaign. For the past 10 years, he has been a Managing Director of Freeport Financial, an asset management firm based in Chicago. Jennifer Gerdes received her undergraduate degree in accounting from the University of Illinois. Matt and Jennifer established this scholarship to assist a hardworking student achieve his or her dream of attaining a college education. M. Catherine Burkhart
Mary Catherine Burkart was born and raised in Sycamore, IL along with her 5 brothers. She left Illinois in 1944 to join the army but returned to work for 25 in the airline industry. "Kay" as she was known, began working for American Airlines as a ticket agent in Chicago. She worked in several areas and eventually climbed the ladder to sales management in New York where she has lived since 1958. She was one of the first women to be employed by a major airline to sell an airline product to major corporations. Kay has great affection for her hometown area.Because of her love of the area and education. Kay established this fund, which will benefit students, faculty, and a dean's fund. She shares that "helping a young person achieve a career goal is the best investment to be made." She says she hopes the gift to the university will achieve this. McDonalds
McDonald?s is the leading global foodservice retailer with more than 33,000 local restaurants serving nearly 68 million people in 119 countries each day. More than eighty percent of McDonald?s restaurants worldwide are independently owned and operated by local men and women. Members of the classes of 1949, 195 , 1951, 1952, 1953
This fund was established as a part of a combined 40th Class Reunion during Homecoming in October, 1991. Each year, the Alumni Association hosts a Circle of Gold Reunion for the 50th reunion class. It is a tradition for the reunion class to raise money in support of a campus priority project through their class gift. Mental Health Resource League of McHenry County
In 1991, the Mental Health Resource League of McHenry County established a graduate scholarship at NIU. Their purpose in establishing this endowment was to make a monetary donation to be awarded annually as a one-year scholarship to a graduate student. This scholarship is in memory of Carolyn Looze. Michael and Anne Malone
It takes courage, imagination, and heart to tell a good story. Few people know that better than Mike Malone. For more than 31 years, Malone shared NIU?s story and made sure the university had a good story to tell. Malone was born and raised on the south side of Chicago and attended Marist High School before enrolling at the University of Illinois at Urbana. He majored in political science, played rugby, helped organize food service workers, and, most importantly, met his wife, Anne, while they both worked part-time washing dishes at Illini Tower. While at the U of I, Malone became interested in fiction writing and won several university-wide awards for his short stories, including the inaugural J. Kerker Quinn Prize. He graduated with a Bachelor of Science degree, with honors, in 1973. Based on his success as a fiction writer, he accepted an invitation to attend the Graduate Writers? Workshop at Bowling Green State University, where he received his M.F.A in 1975. During his tenure at NIU, Malone oversaw a variety of externally focused areas including publications, public relations, marketing, university events, alumni relations, and development. In 1998, he was named vice president of university advancement. In this position, he led efforts that saw giving from alumni and friends increase from $3 million a year in the 1990s to a height of $14 million a year?an increase of more than 350 percent. But before Malone was a director of publications or vice president, he was an inspiring teacher of literature, creative writing, and composition. He taught at the University of Illinois (both the Chicago and Urbana campuses) as a lecturer and vising assistant professor until 1980, when he began working professionally in the field of public relations and advertising. During this period he published dozens of stories, articles, and reviews in literary and mainstream periodicals including the Chicago Reader, Chicago Tribune Magazine, New Letters, Ascent, Sun-Times Book Week, and Kansas Quarterly. His stories have been anthologized in the P.E.N. Short Story Collections (Ballantine Books) and in the Itinerary Anthology, numbers 1 & 4. In 1983, he received the prestigious National Endowment for the Arts (NEA) Award for fiction. He has won two awards from the Illinois Arts Council for Fiction and the P.E.N. Syndicated Fiction Award, when his short story was chosen by Russell Baker for syndication to U.S. and Canadian newspapers. Malone has been a longtime members of the Council for Advancement and Support of Education (CASE), the association for professionals in the field of advancement work. He has won nine gold, nine silver, and eight bronze awards in CASE annual competitions. Malone also served on the CASE International Board of Directors, chaired the District 5 board, and received its Distinguished Service Award, the highest recognition offered. Of all the stories he?s written and shared throughout his life, Malone?s favorites are those he has lived with his family. He has been married to Anne since 1977. They have two daughters, Nora and Clare. Michael and Patricia Strachan
NIU was an important juncture in both the personal and professional lives of Michael and Patricia Strachan. They pursued their fields of academic study at NIU and they met each other on campus. Tricia studied Human and Family Resources and graduated in 1975, while Mike pursued a career in Accountancy, earning his degree in 1976, through the College of Business. The Strachans began their careers in Chicago, Tricia in an educational research position, and Mike in public accounting. After three years, they moved to Honolulu to further Mike's career. After 10 years there, they moved to Seattle and then to San Francisco. They both appreciate their beginnings at NIU.