 Michael C. and Lori S. Wallach
Double Huskies Mike and Lori Wallach met at NIU in 1976. It was Lori?s very first week of her freshman year, and Mike was a sophomore. They were engaged two years later in 1978 and married in September, 1979 ? the summer after Mike graduated with a B.S. in management. Although Mike started working in Niles (140 miles round trip, each day), they remained in DeKalb so that Lori could finish her senior year and graduate as an accountancy/finance double major.After Lori?s graduation, the couple moved to Des Plaines, and the two went on to have successful careers in their respective fields. They started a family and had two children, Beth and Dan.Lori retired in 2005 after working part time for various firms as a CPA which allowed her to be very involved with their children throughout their school years. She credits her accounting success to NIU?s marvelous undergraduate program and the CPA review course which enabled her to pass all four parts of the CPA exam on her first try. Mike feels lucky to have been able to retire at the age of 49. After serving as part owner and CFO of a food packaging company, he and his partners sold the company to a private equity group. Prior to that role, Mike held various other board and senior executive positions with multi-national companies.The two are now active in their resort golf course community, The Cliffs, which is located in the mountains of South Carolina. Mike is a golfer, while Lori prefers hiking and kayaking. The two share a love of reading; Lori devours history books while Mike enjoys reading about innovative business icons. He continues to stay heavily involved in business while working with young companies serving as a consultant and sitting on various boards. Mike enjoys living among senior executives from top companies around the world commenting that the intellectual conversations on the golf course are what drive him to a tee time. ?I learn something new on a daily basis. The knowledge sharing is remarkable,? he says.As soon as Mike and Lori became alumni, they also became donors, giving back to NIU what they could. Lori explains, ?Mike and I have always been grateful for our time at NIU and the wonderful avenues our NIU degrees opened up for us. Over the years, we have been blessed with success, and we have tried to share that with today?s NIU students by continuing to give back. The Michael C. and Lori S. Wallach Endowed Scholarship was established to help other NIU students attain the NIU business degree that will open up avenues of opportunity for them, as NIU did for us.?While they may have chosen to retire away from the cold winters of Illinois, the two say they feel that they are as close to NIU as the day they were there. Michael Korcek
Josephine Korcek was proud of her two Northern Illinois University-educated children, Mike and Debbie. Dropping out of high school after her sophomore year, Josephine recognized the value of education. At age 80, she earned her high school GED. Upon the untimely death of her daughter in 1994, Josephine and her son created two memorial scholarships in Debbie's name. Born in Chicago, Josephine and her husband Julius moved to Mount Prospect in Dec., 1947, to start a family. She passed away in October of 2011 six months shy of her 95th birthday. Michael Maibach
Michael Maibach graduated from NIU with a B.S. & M.A. in political science. He later earned a B.S. in American and Latin American history from California State University, a B.A. in international business from American University, and an M.A. in political philosophy from Georgetown University. In addition to serving as an Illinois State Senate Legislative Fellow, he was the first American under the age of 21 to be elected to the DeKalb County Board. In 1976, began working for Caterpillar Tractor Co, first as a machine shop foreman, then as a Government Affairs Manager in Illinois, California & Washington DC. He opened CAT?s California Government Affairs Office. In 1983, Maibach moved to the Intel Corporation to establish Intel's Government Affairs Department and serve as assistant to Intel co-founder, Dr. Robert Noyce. He was named an Intel Vice President in 1996. He was a lead industry advocate for the Semiconductor Chip Protection Act, the US-Japan Semiconductor Agreement, SEMATECH funding, the GATT Uruguay Round, the 21st Century Patent Reform Act, and China WTO membership. Maibach opened Intel Government Affairs Offices in Washington, Brussels, and Beijing. He was involved in President Reagan?s Commission on Industrial Competitiveness, as well as President GHW Bush?s National Advisory Committee on Semiconductor. He came to be a leading spokesman for America?s electronics industry on trade and technology policy, testifying 16 times before the US Congress. In 1992 he was a candidate for Congress from the Silicon Valley. While at Intel, from 2003 – 2012 he served as the President & CEO of the European-American Business Council. He was a member of the US State Department Advisory Council on International Economics from 2005 – 2011 and in 2012 was appointed to the State Department's Advisory Committee on International Communications and Information Policy. Maibach serves on the Boards of the Witherspoon Institute, Faith + Law, and British American Business. He is a member of the Advisory Board of the Center for the Study of the Presidency & Congress, where he is also a Counselor. Mr. Maibach is a Senior Fellow of Aspen Institute's 21st Century Manufacturing & Society Program. Mr. Maibach established this NIU Fund to support students as they work to become wise, well-informed and effective citizens and leaders.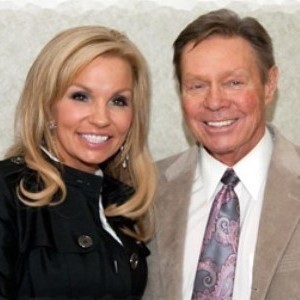 Michael McGrath Sr., and Kristina McGrath
Northern Illinois Univeristy has served two generations of McGraths, starting with Mike McGrath, Sr., who graduated with a bachelor's of science in management in 1980 and was an active member of the Theta Chi fraterntiy where he still maintains many strong friendships. Mike's son Kevin and daughter-in-law Diane also attended Northern.
Mike and wife Kristina are passionate about giving back to communities where they live and work. Strong supporters of animal shelters, organizations for people with disibilities and the USO, the McGraths also have a strong affinity for education and NIU.
The McGraths believe individuals are educated in business through great faculty and a strong curriculum that utilzes real business experiences to help reinforce what is learned inside the classroom. The NIU College of Business positioning statement "Where the Classroom Meets the Business World" is what originally brought Mike back to NIU as a guest speaker in a professional sales class. He and Kristina remain active as guest lecturers in UBUS 310.
The McGrath family is establishing this entrepreneurship initiative as a way to give back to NIU and as a method to help young individuals pursue their dream of starting their own business or having entrepreneurial skills to thrive in the business world. They believe that a strong business environment makes great communities and they are please to be the first $1 million donors to support NIU's effort to grow its entrepreneurship program. Michael Robert Brown
Mike grew up in Joliet, Illinois and graduated from Joliet West High School. He attended Joliet Junior College for two years and earned an Associate in Arts and Sciences degree. During this time, Mike was able to earn money for college working with his father on the family farm. After graduation from the junior college, Mike was accepted into the NIU College of Business and Accountancy program graduating in 1983 with a degree in accountancy. Leveraging the career resources at NIU and his agricultural experiences, he began his career accepting a role as the Northern Region Accounting Supervisor for DeKalb Ag Research, an agricultural and natural resources company (now part of Monsanto). After a few years of broad finance and accounting experience, he left DeKalb and joined Baxter International in Deerfield, Illinois. Baxter is a leading global healthcare company that develops, manufactures, and markets products that save and sustain the lives of people with hemophilia, immune disorders, infectious diseases, kidney disease, trauma, and other chronic and acute medical conditions. During his more than 25-year career at Baxter, Mike has held a number of senior leadership positions in Corporate Finance as well in several of Baxter's business units. Taking advantage of Baxter's tuition reimbursement program Mike also graduated from NIU's Executive MBA program with Beta Gamma Sigma Honors in 1996. In addition, Mike successfully utilized the NIU Accountancy program's review courses passing the CMA and CIA exams. He has remained involved with Northern: actively recruiting for Baxter, speaking to several classes, and coaching a number of teams on campus over the years. He is a member of the College of Business Dean's Board of Executive Advisors, the NIU Athletic Advisory Council, and the NIU Executive Forum. He was honored to be recognized by NIU in 2006 as an Accountancy Department Outstanding Alumni. He is listed in; Whose Who in America and Whose Who in the World. Mike lives in Buffalo Grove and has been involved with a number of charities including the Highland Park Hospital Foundation, the United Way, and the Will County Historical Society. He is interested in family history and travel.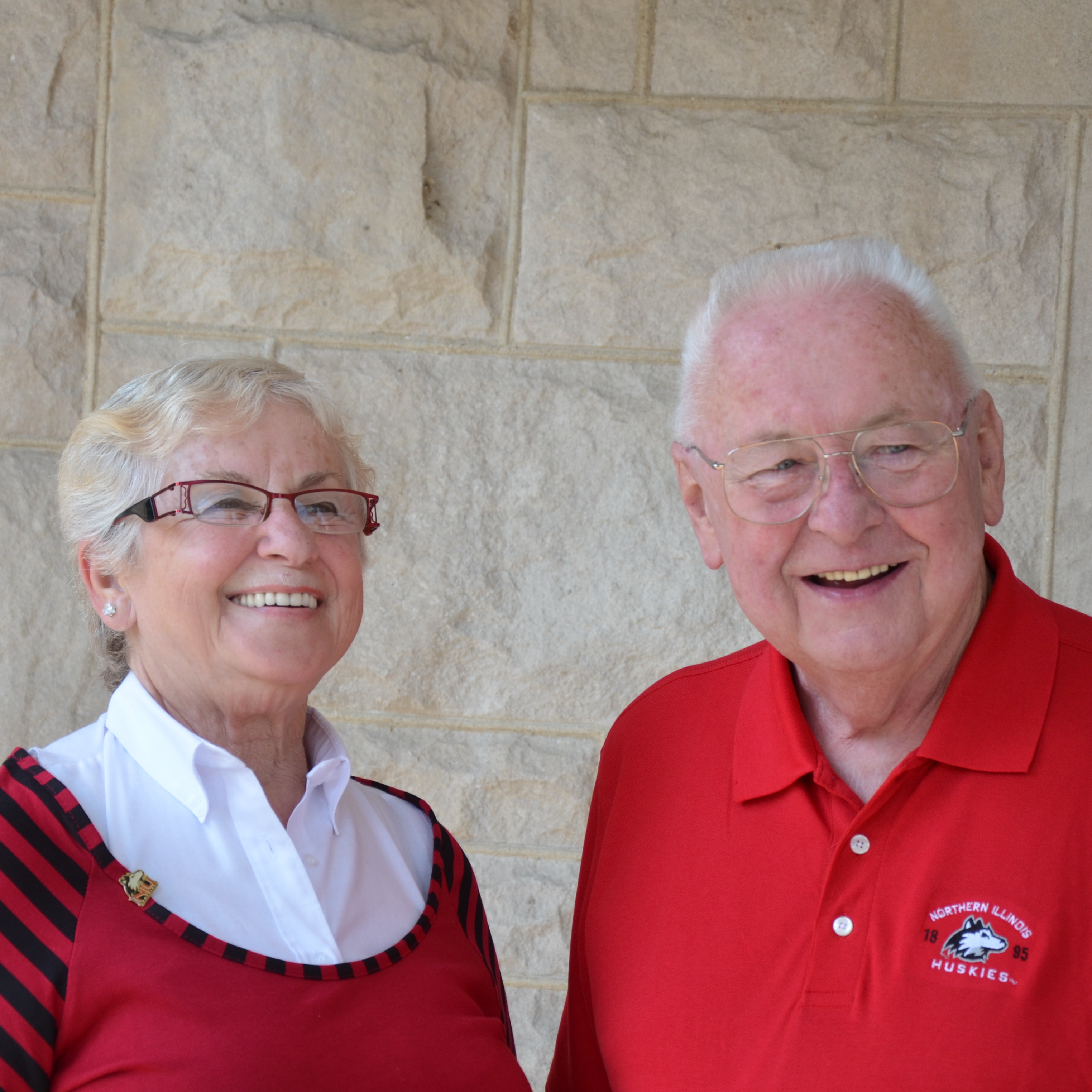 Michael T. and Louise A. McSweeney
Michael T. McSweeney graduated from NIU in 1961 with a Bachelor of Science degree in economics. He spent his entire career in the field of Direct Marketing. After serving in several senior positions he became president of the world-wide direct marketing division of Harlequin Enterprises and then served as president and CEO of Bear Creek Corporation. He subsequently joined with a venture capital firm in acquiring Direct Mail Corporation of America. As Chairman, President and CEO of DIMAC, he managed the growth of a modest size, family-held company into one of the largest publicly held, full-service direct marketing companies in the country. Mr. McSweeney was very active in the Direct Marketing industry throughout his career. He also served on the boards of two different hospitals. He was a trustee and national president of Phi Kappa Theta Fraternity. He was a veteran of the US Air Force and a recipient of several industrial and community service awards. Louise A. McSweeney is a 1960 graduate of NIU. She taught in the public school systems in DeKalb and Freeport and also taught emotionally handicapped children in a social services special school in Ontario. She has done extensive volunteer work in hospitals and also served on the board of a homeowners association and as president of a community woman's club where she initiated and oversaw several state highway beautification programs. Microsoft
Microsoft's vision is to provide experiences for their customers and partners that demonstrate that Microsoft values and recognizes. The corporation is committed long term to the mission of helping customers realize their full potential. Mike Jaroch
Mike Jaroch lends his execution and management coaching skills to both individuals and teams based on his thirty-five years of experience as a strategic tactician in the areas of executive leadership and human resource management. Contributing to his business expertise and leadership skills, Mike has held executive-level positions for Fortune 50 organizations such as Baxter Healthcare (IL) and Lockheed-Martin (GA). He has developed and managed the HR and administration functions for successful technology start-ups such as NEON Software, Extant Telecomm, and HealtheTech, Inc. At NEON, he provided critical managerial experience from the start-up through the high-growth stages over a three-and-a-half-year period. During this period, the employment level grew from a team of 10 to a worldwide staff of 1,200, while eight acquisitions were successfully integrated.Over the past several years, Mike has effectively applied his coaching skills to raise the level of execution excellence for both executives and their leadership teams. Working with venture capital firms, he has assisted their portfolio companies with growth and execution issues. Involvement with mergers and acquisitions, both domestic and international, and taking online management responsibilities and projects, have been hallmarks of Mike's career.Mike received his B.S. in business from Northern Illinois University and his M.B.A from the Lake Forest Graduate School of Management. He has been an adjunct professor at the University of Denver. Mike is also the author of Extraordinary Lessons From an Ordinary Life published in 2011. Mike O'Connor
Mike O'Connor earned his B.S. with University Honors in human resource management from NIU in 1991 and his M.B.A. from NIU in 1993. He was active in the Honors Program, Society for Human Resource Management, Sigma Iota Epsilon, and the Huskie Marching Band. Mike has been employed at Navistar since 2006 as a member of the strategic team overseeing the active and retiree health care plans. Mike continues to show his Huskie pride as a season ticket holder for football and men's basketball. He is an NIU academic and athletic donor, leader of the alumni band, e-mentor for MGMT 335 classes, on-campus speaker for SHRM members and management students about recent trends and legal developments in benefits field. M. Lucille Fink, Stuart J. Fink
Stuart D. Fink served as a professor in the College of Education from 1936 to 1968. During his distinguished career at the University he served as the Director of the University Schools, and Principal of the Elementary Unit. Dr. Fink earned his Bachelor of Science, Master of Arts, and Doctor of Philosophy degrees from the University of Minnesota. Mortar Board Senior Honor Society
Mortar Board, Inc. is a national honor society which recognizes college seniors for distinguished ability and achievement in scholarship, leadership, and service. Mortar Board began in 1918 as the first national organization honoring senior college women and opened its membership to men in 1975. Their focus is on promoting equal opportunities, supporting the ideals of the university, advancing a spirit of scholarship, recognizing and encouraging leadership, and providing service. Mortar Board Student Honor Society - Pleiades Chapter
Mortar Board, Inc. is a national honor society which recognizes college seniors for distinguished ability and achievement in scholarship, leadership, and service. Mortar Board began in 1918 as the first national organization honoring senior college women and opened its membership to men in 1975. Their focus is on promoting equal opportunities, supporting ideals of the university, advancing a spirit of scholarship, recognizing and encouraging leadership, and providing service. The Outstanding Junior Award was established by the Pleiades Chapter of Mortar Board Senior Honor Society at NIU to recognize a student (or students) for commitment to above and beyond the ideals of scholarship, leadership, and service. Mothers Memorial
The Mothers Memorial Scholarship Fund is established to provide scholarships to upper division and graduate students at NIU whose career goals include improving the lives of women and to honor those who are, act as, mothers to member or friends of the NIU community. Mr. and Mrs. Harry E. Moyer
Lou Jean Moyer came to NIU in 1962 after receiving her doctoral degree at the University of Iowa. She served on the faculty in Physical Education and the Department of Kinesiology and Physical Education. During that time, Moyer was the women's volleyball coach. From 1988 to 1992 she served as NIU's associate provost. Moyer retired in 1992. Moyer believes that students come first and she worked long hours to ensure that all students received quality programs and instruction. She worked tirelessly to improve the retention rates of minority students. As a faculty member, she was very active in the curricular process at all levels, serving on a variety of committees, several of which she chaired. Mr. and Mrs. Sam Brody AND Mr. and Mrs. Edward Brody
Established by Mr. and Mrs. Sam Brody and Mr. and Mrs. Edward Brody to honor and memorialize the Brody family. As active members of the community, the family has worked with NIU to provide support and leadership in the University's growth and development. Mr. and Mrs. Warner M. Pomerene
This fund was established in memory of Mrs. Lora Pomerene's parents, John and Mary Kays of Putman County, IL, whose five children were graduates of NIU. Lora Kays Pomerene was a graduate of the class of 1912 and was the last remaining member of this family. Mr. Warner M. Pomerene passed away on April 30, 1980, and Mrs. Lora Kays Pomerene passed away on July 6, 1980. Mr. Andrus Griffith
This fund has been established by Mr. Andrus Griffith in memory of his wife, Jessie, a 1925 graduate of the Normal School which eventually became NIU. Mrs. Griffith passed away on March 3, 1992. Mrs. Griffith taught for 19 years in Rock Falls, as well as in a small school house just North of Ashton where she and her husband lived for most of their lives. Mrs. Griffith was a General Member of the NIU Foundation and was one of the earliest members of the President's Club. Mr. B.A. Bastian
Alverda A. Bastian taught at a time when teachers were not required to have a college education. One of her first teaching positions was in a one-room, country schoolhouse, instructing students at all levels through grade 8. Alverda taught at schools throughout Illinois and Indiana. Demonstrating her lifelong commitment to learning, she received her B.S. in Education from NIU in 1954 at age 51, just one week before her son Bruce Bastian graduated from college. She entered the masters program at NIU, receiving her Masters in Education degree in 1958.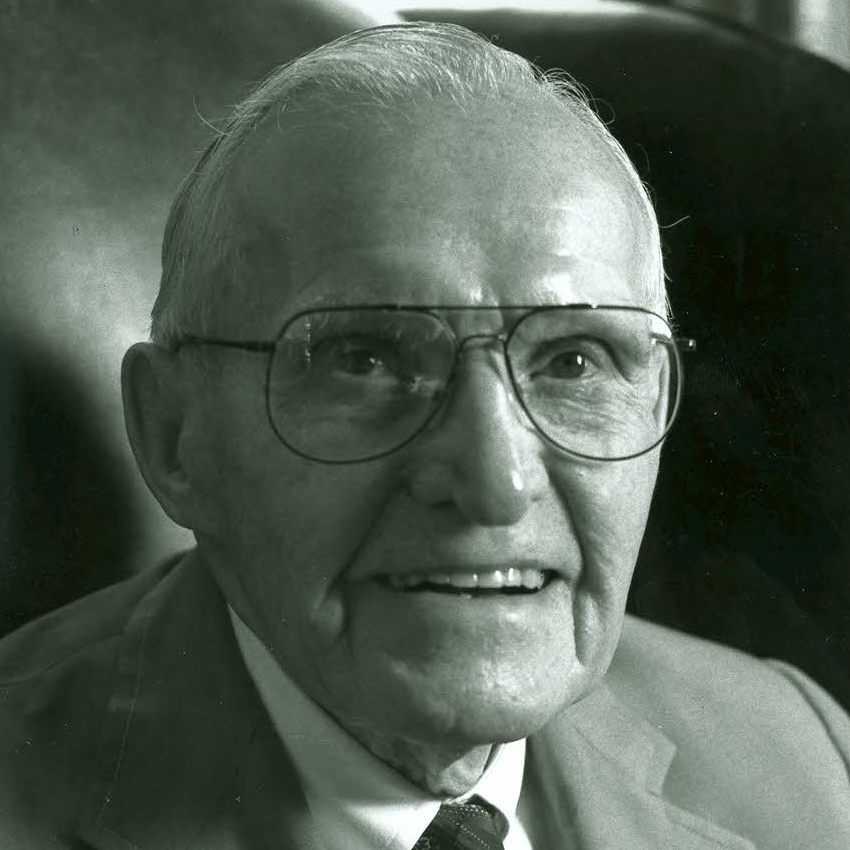 Mr. Clifford Danielson
Clifford Danielson, Chairman of The National Bank and Trust Company of Sycamore, was an outstanding citizen and leader in the DeKalb Community. He was a long-time friend of NIU, its employees and students. His personal generosity, along with that of the bank, has provided many scholarships and excellence. Mr. Darrell and Ms. Betty Newell
Darrell "Doc" Newell came to Northern Illinois University in September 1967 as a temporary, part-time associate professor in the Department of Industry and Technology (as it was called at that time) to teach specifically in the area of electrical engineering technology. Doc Newell became a full-time, associate professor in the Department of Industry and Technology in January, 1969. In 1973, he was promoted to the rank of professor and was very active in the gathering of support from industry and the planning stages of the College of Engineering and Engineering Technology at NIU.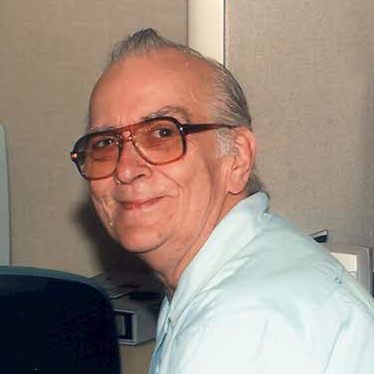 Mr. David R. Layman
Alumnus David Layman began teaching high school biology immediately after graduating from NIU in 1957. For 38 years he taught in the Chicago Public School system, 13 years at Richard T. Crane High School and 24 at Carl Schurz High, before retiring in 1995. His recognition of the critical role that NIU plays in preparing good teachers has led him to establish various venues supporting education and students in the Department of Biology. Mr. Dennis L. Dean
Dennis Dean is a retired executive vice president for Business Continuity Planning, Harris Bank N.A. He was responsible for coordinating business continuity efforts for all Bank of Montreal Financial Group's U.S. lines of business. In 2006, Dean assumed additional responsibilities when he was appointed as the Chicago Branch Manager, BMO Capital Markets (BMOCB). Dean joined the Harris Bank in 1974 as a corporate credit analyst. In 1997, Dean was named senior vice president, Cash Management Services, Bank of Montreal. In 2001, he was appointed senior vice president, Corporate Electronic Services, Investment and Corporate Banking. In 2003, he was renamed executive managing director and co-head, Cash Management Services. He has served on a variety of industry committees relating to the U.S. Payment System and related issues. In addition, he has been a frequent speaker at industry conferences in the U.S. and Canada. Dean is also an instructor of Finance at Northern Illinois University. He received his Bachelor of Science degree in Finance along with his MBA from Northern Illinois University.It is through his generosity that this endowed scholarship is being established for the Department of Finance in the College of Business at Northern Illinois University. Mr. Edward and Mrs. Debra Rosenow
Ed enlisted in the United States Air Force after graduating high school in 1957. He served four years and enrolled at NIU upon his return. Not eligible for the GI bill, the State of Illinois paid Ed's tuition and rest was up to him. He worked 35-49 hours a week as a bus driver, restaurant worker, and in the office of Del Schafer CPA, to help pay for school.Ed enjoyed working for Del and credits his work experience and his professors, Dr. Clarence Avery, Dr. Kathryn Iliff, and Dr. Fred Poor were instrumental in his being able to pass the CPA exam.Ed always felt that if he were able, he would like to help other students with their financial burdenEd has earned his bachelor's degree in accountancy in 1965. He continued working for Del until leaving in 1971 to become partner at H. G. Siepert & Co. He later became the Chief Financial Officer for Hintzsche Fertilizer, Inc. where he worked for nine years. In 1989, Ed took over as the President and CFO for Crum-Halsted Agency, Inc., a local Independent Insurance Agency that currently has five locations. He is now semi-retired. Ed and Debra have created this scholarship as a way of giving back to help others find their success at NIU. Mr. Frank H. Gallagher
This scholarship is established to honor the life and memory of Gail Master Gallagher, an alumna of the Class of 1934. Mr. George Edward Nahas, friends, and family of Ann Nelson Nahas
Ann Nelson Nahas was a graduate of the American Conservatory of Music and was one of America's outstanding women. She served as a member of the Joliet Artists' League, Joliet Junior Women's Club, Childerguild, Daughters of the American Revolution and the Tri-Ex League. She was listed in the National Register of Who's Who, Who's Who of American Women, as well as other registers and directories recognizing leadership. She received several Copley Journalism Awards and served on the Board of the American Association of Newspaper Food Editors. Mr. Howard Benson
Shirley Anderson Benson was born in Chicago, IL. Her mother wanted to be a nurse and encouraged Shirley to pursue this career path. Shirley worked as an aide at Shriners Hospital in Chicago which gave her a taste of the day-to-day responsibilities of a nursing career. Shirley graduated from Northwestern University- Evanston Hospital School of Nursing in June of 1950, Phi Beta Kappa. She worked at Evanston Hospital in the Department of Education until she married Howard C. Benson in 1953. Together they had three children- Paul, John, and Laura- and have been blessed with three grandchildren. Shirley returned to nursing when her children were in school full time and worked primarily in geriatric nursing. She was one of the first Hospice nurses in the Chicago area and worked as a parish nurse at a local church.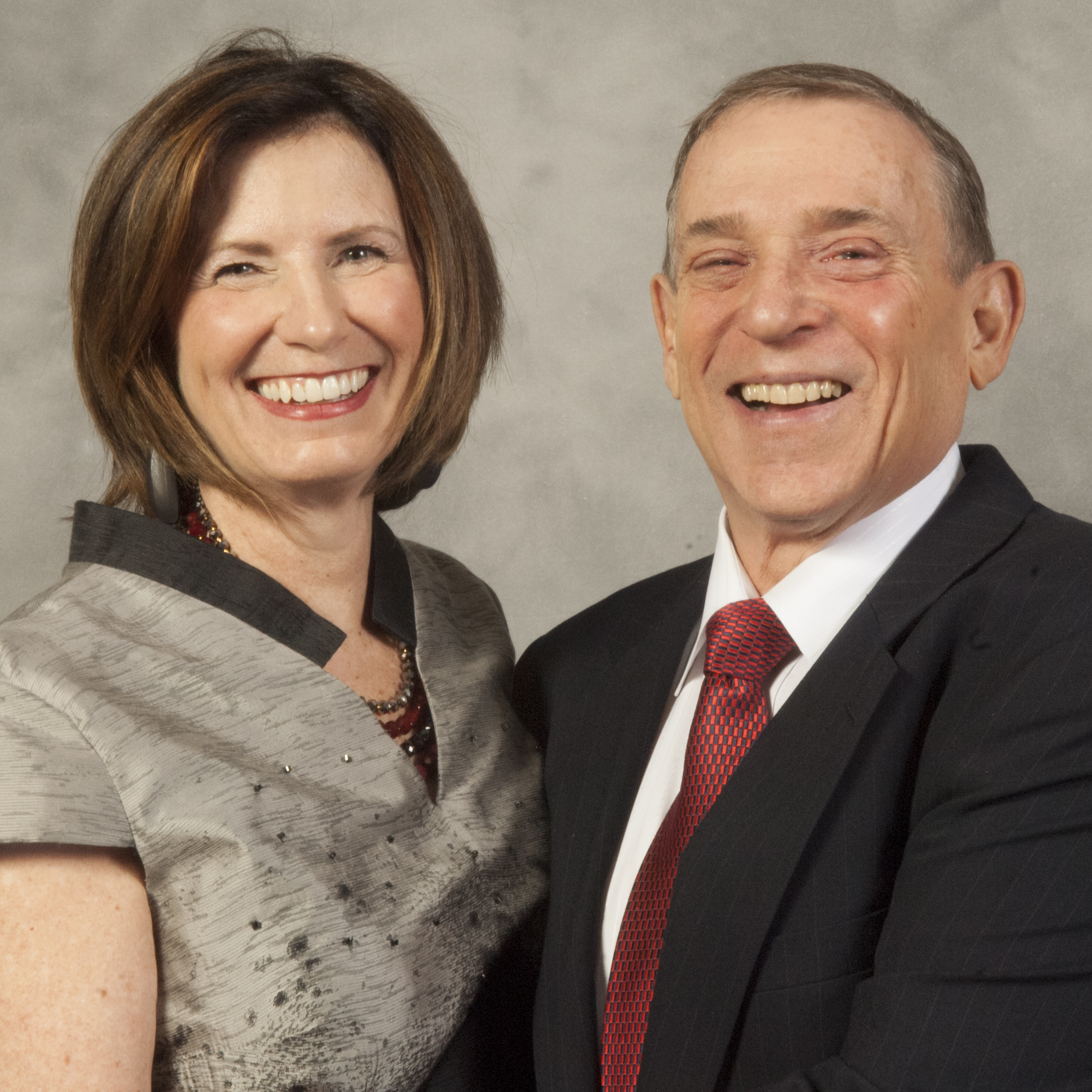 Mr. Kenneth C. Chessick
Kenneth C. Chessick, a surgeon and attorney, graduated from the NIU College of Law sixteen years after graduating from the University of Illinois with a medical degree and having practiced medicine. This Chessick Scholarship Program supports the legal education of those who can continue the pursuit of civil justice and honors those clients and their families whose lives were irreparably harmed through negligent medical care. This scholarship symbolizes the civil justice system at work. Mr. Richard Gates and the DuPage Art League
This scholarship fund was established by Richard Gates in cooperation with the DuPage Art League in memory of his wife, Frances, who received her M.A. degree from NIU in 1980. She was an active member of the DuPage Art League. She taught part-time at various institutions and maintained a deep love and dedication to art until her death in 1982. Mr. Richard W. Gunter and Ms. Colleen M. McLaughlin
Chief Richard W. (Dick) Gunther was born in 1926 in Chicago, Illinois. A life-long resident of Chicago he attended Lane Tech High School. Upon graduation from Lane, he enlisted in the Coast Guard in 1943 at the age of 17. During WWII, he participated in the D-Day invasion of Normandy in 1944, he delivered men and materials to the beaches. In 1946 he joined the Chicago Fire Department (CFD) as a firefighter. Dick Gunther took night classes at IIT to further his education and rose through the ranks as an officer in the CFD. He served as a Lieutenant, Captain, Battalion Chief, and finally Deputy District Chief until cancer related to his occupation forced an early retirement in 1988. Chief Gunther died in February of 1988 at the age of 62 from the cancer that forced his retirement. Mr. Robert C. Webber
Sally Webber received her B.S. and M.A.S. degrees in Accountancy from Northern Illinois University. Her love of teaching and research prompted her to get her Ph.D. in Accounting from the University of Texas at Arlington. She began her career with Coopers and Lybrand. After leaving public accounting, she worked in tax research for DeKalb AgResearch. Sally joined the Department of Accountancy at Northern in 1999 as an assistant professor. She was promoted to associate professor in 2002 and full professor in 2008. She was an active member of the American Accounting Association and served as Chairman of the Education Committee of the Information Systems section.Sally won a number of teaching and research awards while at NIU, and in 2008, was awarded NIU's Outstanding Mentor Award in honor of her work mentoring colleagues and students. Sally was also a passionate advocate for Beta Alpha Psi, serving as Faculty Advisor for NIU's chapter and Director of the Midwest Region. Sally was presented with Beta Alpha Psi's highest and most prestigious award, the National President's Award in 2007 for her contributions to students and for her professionalism and service ideals espoused by Beta Alpha Psi. Sally was named an NIU Department of Accountancy Outstanding Alumni in 2006 for her ongoing commitment to the department and was also selected for the HSBC Professorship in Accountancy.Sally was a loving wife to Robert and the proud mother of Sarah Laczo and Roxanna Webber. Sarah is an accounting professional with McGladrey and Pullen, and Roxanna is a postdoctoral student at Massachusetts Institute of Technology.