 Michael C. and Lori S. Wallach
Double Huskies Mike and Lori Wallach met at NIU in 1976. It was Lori?s very first week of her freshman year, and Mike was a sophomore. They were engaged two years later in 1978 and married in September, 1979 ? the summer after Mike graduated with a B.S. in... Michael Korcek
Josephine Korcek was proud of her two Northern Illinois University-educated children, Mike and Debbie. Dropping out of high school after her sophomore year, Josephine recognized the value of education. At age 80, she earned her high school GED. Upon the untimely... Michael Maibach
Michael Maibach graduated from NIU with a B.S. & M.A. in political science. He later earned a B.S. in American and Latin American history from California State University, a B.A. in international business from American University, and an M.A. in political...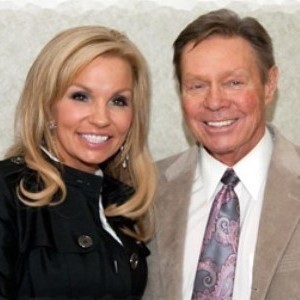 Michael McGrath Sr., and Kristina McGrath
Northern Illinois Univeristy has served two generations of McGraths, starting with Mike McGrath, Sr., who graduated with a bachelor's of science in management in 1980 and was an active member of the Theta Chi fraterntiy where he still maintains many strong... Michael Robert Brown
Mike grew up in Joliet, Illinois and graduated from Joliet West High School. He attended Joliet Junior College for two years and earned an Associate in Arts and Sciences degree. During this time, Mike was able to earn money for college working with his father on the...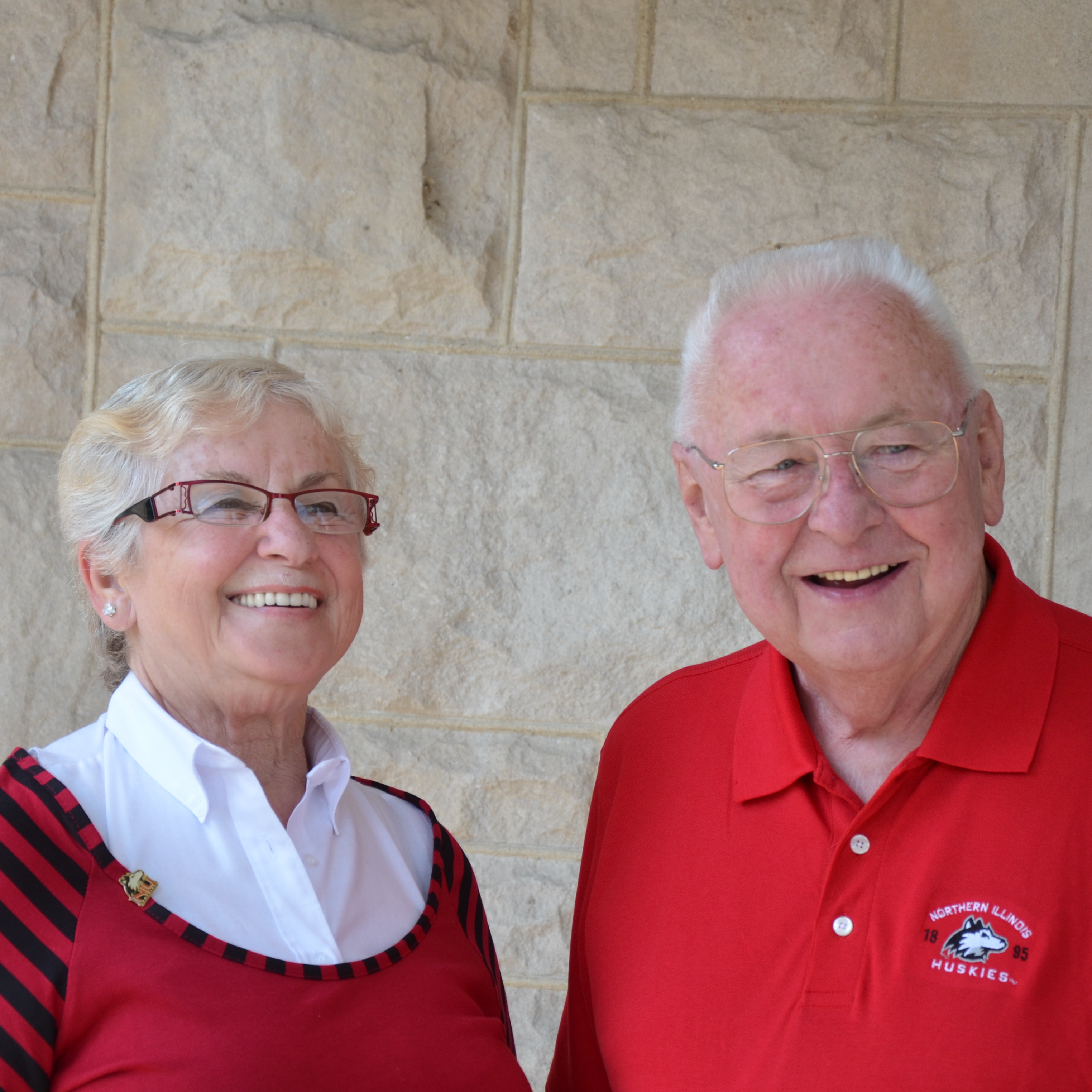 Michael T. and Louise A. McSweeney
Michael T. McSweeney graduated from NIU in 1961 with a Bachelor of Science degree in economics. He spent his entire career in the field of Direct Marketing. After serving in several senior positions he became president of the world-wide direct marketing division of... Microsoft
Microsoft's vision is to provide experiences for their customers and partners that demonstrate that Microsoft values and recognizes. The corporation is committed long term to the mission of helping customers realize their full potential. Mike Jaroch
Mike Jaroch lends his execution and management coaching skills to both individuals and teams based on his thirty-five years of experience as a strategic tactician in the areas of executive leadership and human resource management. Contributing to his business... Mike O'Connor
Mike O'Connor earned his B.S. with University Honors in human resource management from NIU in 1991 and his M.B.A. from NIU in 1993. He was active in the Honors Program, Society for Human Resource Management, Sigma Iota Epsilon, and the Huskie Marching Band. Mike has... M. Lucille Fink, Stuart J. Fink
Stuart D. Fink served as a professor in the College of Education from 1936 to 1968. During his distinguished career at the University he served as the Director of the University Schools, and Principal of the Elementary Unit. Dr. Fink earned his Bachelor of Science,... Mortar Board Senior Honor Society
Mortar Board, Inc. is a national honor society which recognizes college seniors for distinguished ability and achievement in scholarship, leadership, and service. Mortar Board began in 1918 as the first national organization honoring senior college women and opened... Mortar Board Student Honor Society - Pleiades Chapter
Mortar Board, Inc. is a national honor society which recognizes college seniors for distinguished ability and achievement in scholarship, leadership, and service. Mortar Board began in 1918 as the first national organization honoring senior college women and opened... Mothers Memorial
The Mothers Memorial Scholarship Fund is established to provide scholarships to upper division and graduate students at NIU whose career goals include improving the lives of women and to honor those who are, act as, mothers to member or friends of the NIU community. Mr. and Mrs. Harry E. Moyer
Lou Jean Moyer came to NIU in 1962 after receiving her doctoral degree at the University of Iowa. She served on the faculty in Physical Education and the Department of Kinesiology and Physical Education. During that time, Moyer was the women's volleyball coach. ... Mr. and Mrs. Sam Brody AND Mr. and Mrs. Edward Brody
Established by Mr. and Mrs. Sam Brody and Mr. and Mrs. Edward Brody to honor and memorialize the Brody family. As active members of the community, the family has worked with NIU to provide support and leadership in the University's growth and development. Mr. and Mrs. Warner M. Pomerene
This fund was established in memory of Mrs. Lora Pomerene's parents, John and Mary Kays of Putman County, IL, whose five children were graduates of NIU. Lora Kays Pomerene was a graduate of the class of 1912 and was the last remaining member of this family. Mr.... Mr. Andrus Griffith
This fund has been established by Mr. Andrus Griffith in memory of his wife, Jessie, a 1925 graduate of the Normal School which eventually became NIU. Mrs. Griffith passed away on March 3, 1992. Mrs. Griffith taught for 19 years in Rock Falls, as well as in a small... Mr. B.A. Bastian
Alverda A. Bastian taught at a time when teachers were not required to have a college education. One of her first teaching positions was in a one-room, country schoolhouse, instructing students at all levels through grade 8. Alverda taught at schools throughout...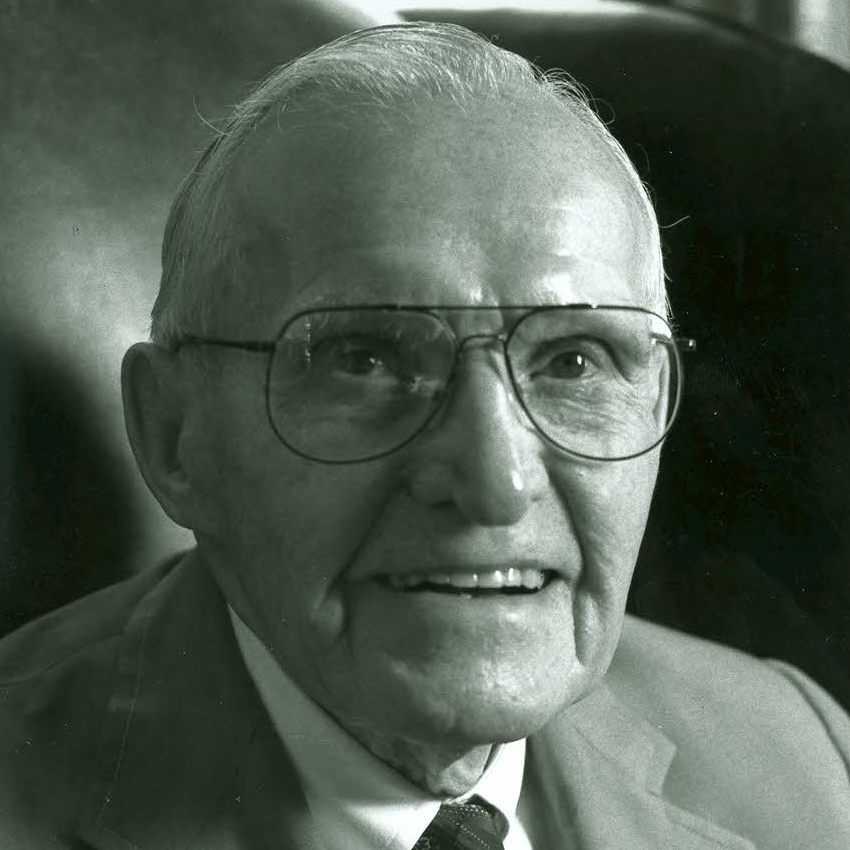 Mr. Clifford Danielson
Clifford Danielson, Chairman of The National Bank and Trust Company of Sycamore, was an outstanding citizen and leader in the DeKalb Community. He was a long-time friend of NIU, its employees and students. His personal generosity, along with that of the bank, has... Mr. Darrell and Ms. Betty Newell
Darrell "Doc" Newell came to Northern Illinois University in September 1967 as a temporary, part-time associate professor in the Department of Industry and Technology (as it was called at that time) to teach specifically in the area of electrical engineering...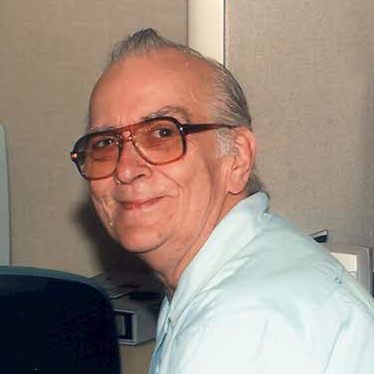 Mr. David R. Layman
Alumnus David Layman began teaching high school biology immediately after graduating from NIU in 1957. For 38 years he taught in the Chicago Public School system, 13 years at Richard T. Crane High School and 24 at Carl Schurz High, before retiring in 1995. His... Mr. Dennis L. Dean
Dennis Dean is a retired executive vice president for Business Continuity Planning, Harris Bank N.A. He was responsible for coordinating business continuity efforts for all Bank of Montreal Financial Group's U.S. lines of business. In 2006, Dean assumed additional... Mr. Edward and Mrs. Debra Rosenow
Ed enlisted in the United States Air Force after graduating high school in 1957. He served four years and enrolled at NIU upon his return. Not eligible for the GI bill, the State of Illinois paid Ed's tuition and rest was up to him. He worked 35-49 hours a week as a... Mr. Frank H. Gallagher
This scholarship is established to honor the life and memory of Gail Master Gallagher, an alumna of the Class of 1934. Mr. George Edward Nahas, friends, and family of Ann Nelson Nahas
Ann Nelson Nahas was a graduate of the American Conservatory of Music and was one of America's outstanding women. She served as a member of the Joliet Artists' League, Joliet Junior Women's Club, Childerguild, Daughters of the American Revolution and the Tri-Ex... Mr. Howard Benson
Shirley Anderson Benson was born in Chicago, IL. Her mother wanted to be a nurse and encouraged Shirley to pursue this career path. Shirley worked as an aide at Shriners Hospital in Chicago which gave her a taste of the day-to-day responsibilities of a nursing...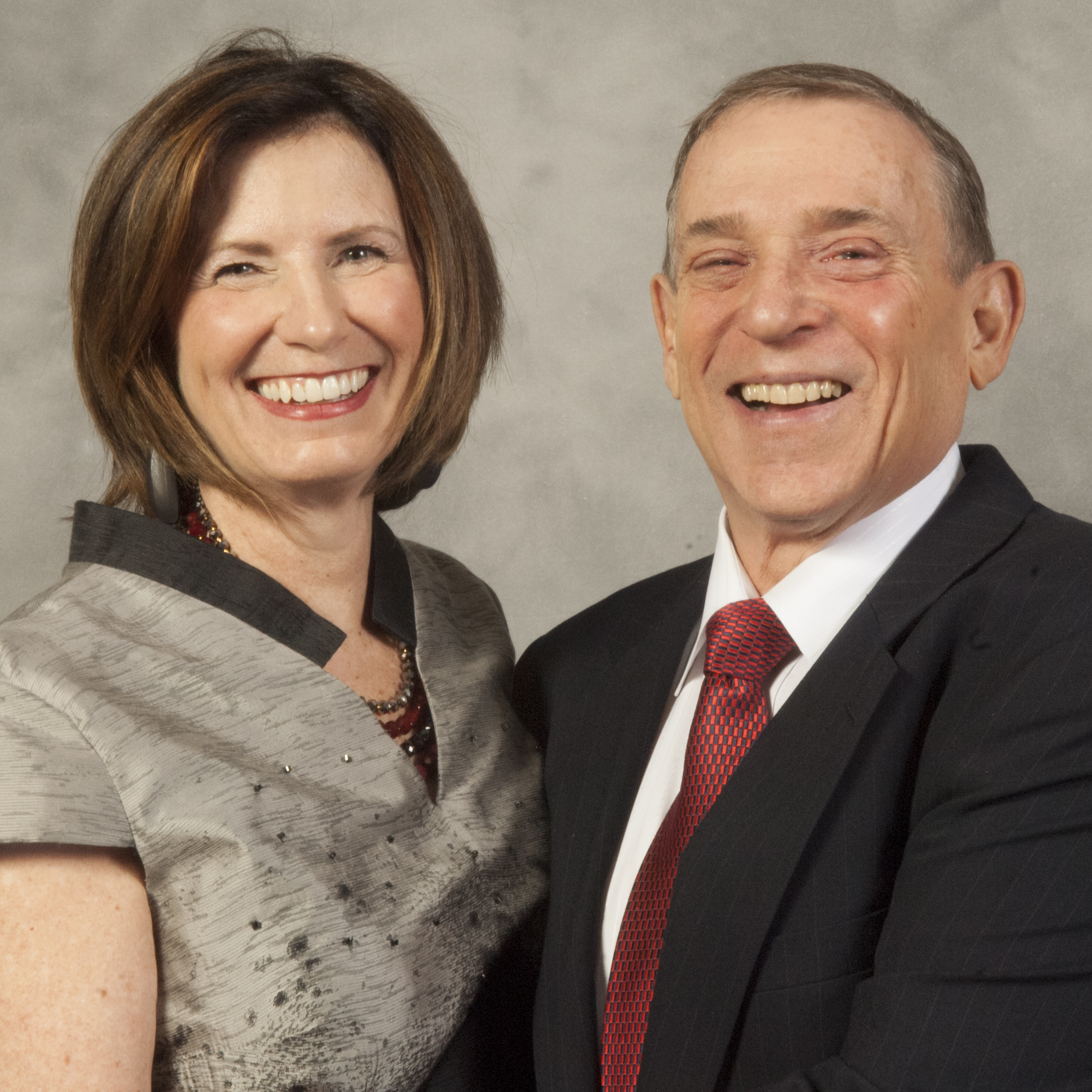 Mr. Kenneth C. Chessick
Kenneth C. Chessick, a surgeon and attorney, graduated from the NIU College of Law sixteen years after graduating from the University of Illinois with a medical degree and having practiced medicine. This Chessick Scholarship Program supports the legal education of... Mr. Richard Gates and the DuPage Art League
This scholarship fund was established by Richard Gates in cooperation with the DuPage Art League in memory of his wife, Frances, who received her M.A. degree from NIU in 1980. She was an active member of the DuPage Art League. She taught part-time at various... Mr. Richard W. Gunter and Ms. Colleen M. McLaughlin
Chief Richard W. (Dick) Gunther was born in 1926 in Chicago, Illinois. A life-long resident of Chicago he attended Lane Tech High School. Upon graduation from Lane, he enlisted in the Coast Guard in 1943 at the age of 17. During WWII, he participated in the D-Day... Mr. Robert C. Webber
Sally Webber received her B.S. and M.A.S. degrees in Accountancy from Northern Illinois University. Her love of teaching and research prompted her to get her Ph.D. in Accounting from the University of Texas at Arlington. She began her career with Coopers and...