 Cora Miner
Cora Miner of Sycamore, IL was an art teacher in the Sycamore schools for 44 years until her retirement in 1960. During her career, she taught hundreds of students the basics of art understanding and appreciation. For many years, hundreds of art students studied with Miss Miner at her home studio to learn the beauty of art realism. Corey Kravitz
Robert M. Peterson is the White Lodging Professor of Sales at Northern Illinois University. He holds degrees from Indiana University, George Washington University and the University of Memphis. He was a salesperson for many years selling printing and financial data prior to earning his doctorate. Dr. Peterson earned the American Marketing Association 2002 Innovative Teacher Award; the Innovative Sales Educator Award from the University Sales Center Alliance 2006; the 2010 Hormel Meritorious Teaching Award from the Marketing Management Association; and most recently, the 2011 Excellence in Teaching Award by the Sales Special Interest Group of the American Marketing Association. Dr. Peterson also earned several teaching awards at the University of Portland and three Best Session awards at the US Association of Small Business and Entrepreneurship Conference. He was the chair of the sales department at William Paterson University in New Jersey. Rob served on the board of the National Conference in Sales Management for seven years and is a current board member of the Sales Education Foundation. Dr. Peterson has published several manuscripts, including articles appearing in Industrial Marketing Management, Journal of Personal Selling and Sales Management, Business Horizons, Journal of World Business, Journal of Marketing Theory and Practice, Entrepreneurial Executive, and the Journal of Marketing Education. When not teaching sales courses, Rob enjoys Tae Kwon Do, wine making, traveling, being a Cubmaster of a local Cub Pack, and spending time with his wife and twins. CPT Al Haynes, family and friends of Rene LeBeau
Rene LeBeau came to NIU as a transfer student, earning a BA in Dance Performance in 1987. As a student in the Theatre Arts Dance Program, as the department was then known, she distinguished herself as an intelligent and sensitive performer. She was equally at home in dramatic and comic roles, and showed promise of becoming a fine teacher. Following graduation, Rene became a flight attendant for United Airlines. Unfortunately her potential in the dance profession was never realized as she was killed in an airline disaster in 1989. This scholarship honors Rene's memory by aiding in the development of young dancers. Crane Fund for Widows and Children
The Crane Fund for Widows and Children makes contributions to charitable organizations that provide direct assistance to underserved populations in the communities where the Donor operates and conducts business. The Crane Fund for Widows and Children touches the lives of many who live in the areas where Crane and its subsidiaries do business, supporting agencies, local United Ways, and school and scholarship funds in the United States and Canada. Cynthia and Douglas Crocker
Cynthia Crocker is a 1980 alumna of the NIU College of Business where she majored in marketing. As a community college transfer student, Ms. Crocker financed her own education by working part-time while taking classes. Ms. Crocker served as Senior Vice-President, Investor Relations for Equity Group Investments where she led several initial public offerings in one of the nation's leading real estate companies. Ms. Crocker credits her success to a strong work ethic, a solid education, and strong leadership skills. Ms. Crocker serves on the board of directors for the NIU Foundation.Douglas Crocker II is a graduate of Harvard University. He has more than 30 years of experience in the real estate business. In 2003, he retired as CEO of Equity Residential, then the largest apartment real estate investment trust (REIT) in thecountry. Today, he serves as chairman and chief investment officer of Transwestern Multifamily Partners. Mr. Crocker serves in an advisory capacity at DePaul University. He recently completed his service on DePaul's Board of Trustees.
Cynthia Darling
The Dennis Cesarotti Memorial Endowed Scholarship was established by Dennis's wife, Cynthia in 2010. Dennis Cesarotti's mastery as a teacher of all things related to occupational safety was well known across the country. He joined the NIU faculty in the Department of Technology, in the College of Engineering and Engineering Technology, in 2003. At the time, he had already logged more than 20 years working in the risk management field, including founding the Aires Consulting Group, which has offices across the country. Cynthia Stecher
Cynthia H. Stecher established the Charles E. Hughes Memorial Award Fund in 2006. Daniel P. Feely
Dan Feely has over 25 years of expertise helping organizations achieve their strategies while improving their profitability, customer satisfaction and ability to scale. Dan received his Bachelor of Science degree in operations management from Northern Illinois University where he also earned Academic and Athletic Honors. After graduating from NIU, Dan was recruited and employed by Accenture (Andersen Consulting at the time) both in Chicago and London.Dan, his wife Anne, three girls and one dog live in the northwest suburbs of Chicago. Dan is actively involved in a number of community activities and Executive Boards including Hope International, Northern Illinois University-OMIS and the boards of several growing companies in Chicago and on the west coast. Dan is also a member of the Executives? Club of Chicago and the Turnaround Management Association Dan Parmenter Memorial - Northern Star
This Fund was established as a memorial to Dan Parmenter, whose life was tragically taken on February 14, 2008. Through the love and generosity of many, this endowment will forever honor Dan's life and provide scholarship assistance to deserving students who work for the Northern Star. David and Karen Nargis
After completing his Associate Degree from Thorton Community College in 1976, David Nargis enrolled at NIU, where he received his Bachelor of Science degree in biology in 1978. He went on to earn a Master of Science degree in industry & technology in 1979, while serving as a Graduate Assistant in the Safety Department. David began full time employment with AT&T in 1979 and at the time of this agreement, is the Director of Environment, Health and Safety. This Fund was created because David and Karen have been long time supporters of NIU and decided it was time to help other students make the transition from junior college to NIU a little easier.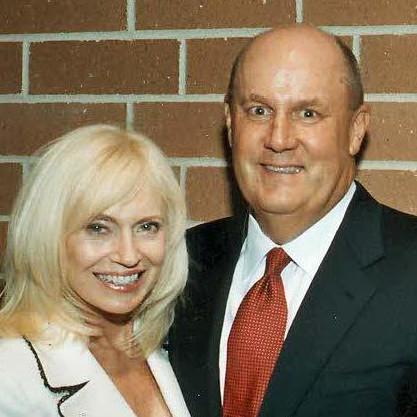 David and Linda Nelson
David Nelson received his B.S. in Marketing in 1969 and his MBA in 1972 from NIU. Linda Nelson received her B.S. in English in 1969 and her M.S. in Education in 1973. Dave served as chair of the NIU Foundation Board of Directors for many years.
The Nelsons are committed to providing quality educational opportunities to hard-working students. In addition to their wide range of educational, professional, and volunteer pursuits, David and Linda have generously establish endowed scholarships in English and business and an endowed fund that supports the College of Education's School-University Partnership Program. David Ficken
Dave Ficken is the Chief Information Officer (CIO) for HAVI Global Solutions (HGS). He has more than 25 years of IT experience and has worked in multiple industries with experience in Restaurant/Retail, Manufacturing, and Consulting. Dave has an extensive background in complex large-scale system development, e-commerce and IT leadership. While at HGS he led the development of the Restaurant Order Proposal (ROP), a system that supports demand and supply planning services for over 14,000 McDonald's restaurants in the U.S.. Prior to joining HAVI in 2006, Dave was the Vice President of Corporate Systems for McDonald's Corporation where he was responsible for providing IT development and support services to Marketing, Finance/Accounting, Legal, Supply Chain, and Human Resources. He also led IT development for Project Innovate, a $500 million project to build and implement an Accounting, HR and Supply Chain solution for McDonald's top 12 markets. Prior to McDonald's in 2001, Dave led North American IT for British Steel where he implemented the Baan ERP and represented British Steel in the formation of Steel24- 7.com, an Internet joint venture company comprised of the four largest European steel companies. In 1995, Dave worked at Pricewaterhouse where he provided consulting services for a variety of clients including General Electric, Anheuser-Busch, Dean Witter Reynolds, Zeon Chemical and Caremark. Dave holds a B.S.B.A. from the University of Missouri and currently resides in Illinois with his wife and daughter. David Lipien
Stanley Lipien and James Mailander were both fathers, husbands, and hardworking men that were passionate about their beliefs in education and lifelong learning. Although both men had different upbringings, they shared and instilled the belief that through education and dedication, success is not granted, but earned. These core values of education and dedication were passed down to their children and are the driving forces for the establishment of the Stanley Lipien and James Mailander Family Scholarship. Stanley was a Polish immigrant that came to the US late in life and quickly made Chicago his home in the fall of 1964. He was a talented and successful designer and machinist at Joanna Western Mills Co. Stanley eventually used his talents to open a small business that catered to the same industry on the south side of Chicago. Stanley passed in 2006.Jim was a bowling industry veteran and had one of the most extensive portfolios in his 37 years in the bowling business. He got into the business in 1968 with a stint with Brunswick. From there, he also worked for Eastern Bowling, AMF Bowling, Champions Bowling Products, and Faball USA before joining Dexter in 2000 where he was vice president. Jim passed in 2005. Both men would be proud to see hardworking NIU students leveraging the generosity of others for their education, so that one day they too could give back. David Rose
The Scholarship is funded through the Estate of David Rose, in honor and loving memory of his wife, Grace Y. Rose.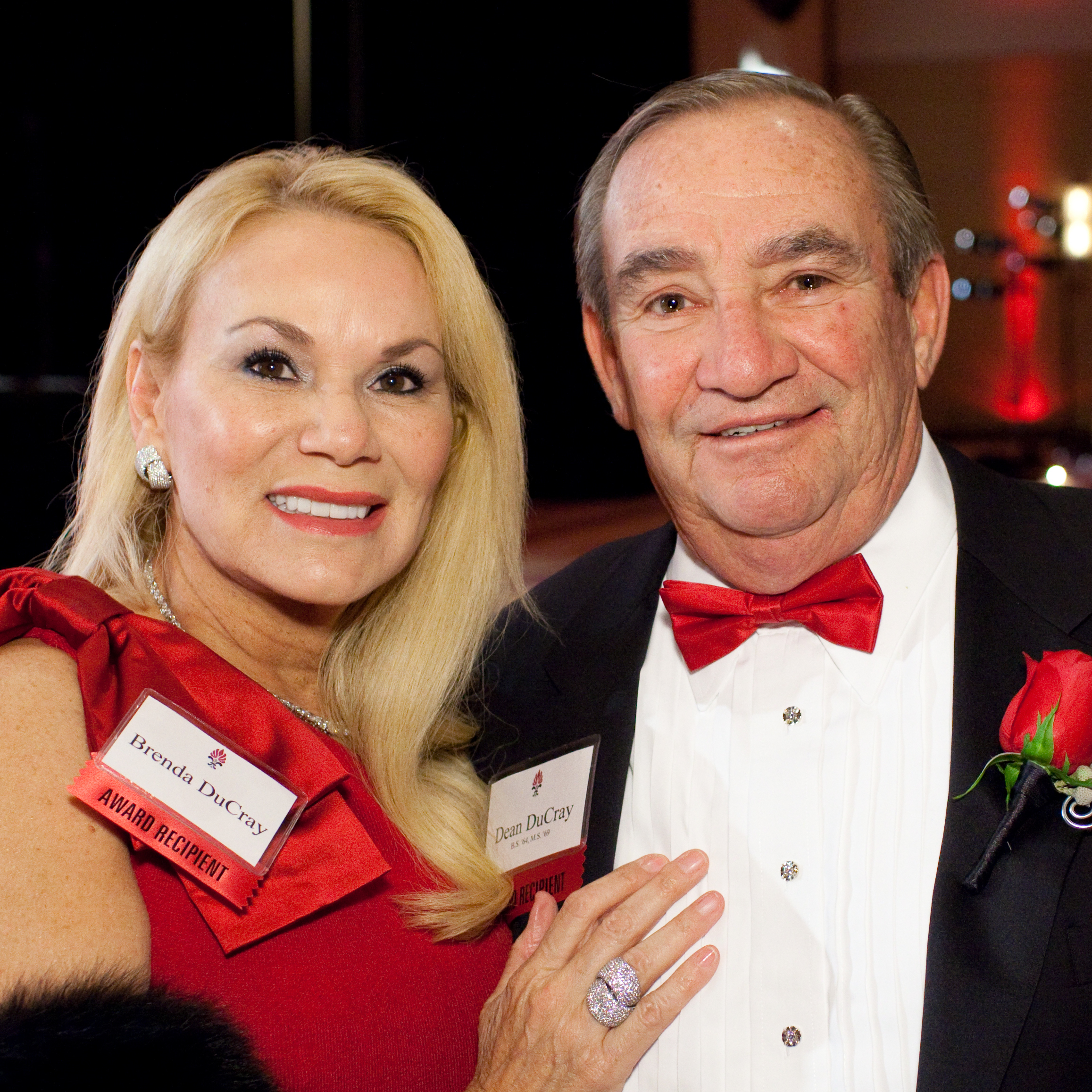 Dean and Brenda DuCray
Dean DuCray received his Bachelor of Science degree in Accountancy in 1964 followed by a Master of Science in Accountancy in 1969. Mr. DuCray had a very successful business career serving in leadership positions with several organizations. Brenda DuCray is also a successful business woman who has owned and operated retail and real estate businesses.
As a student, Mr. DuCray worked in the NIU Library ? then located in Swen Parson Hall. He is fond of the following Henry Giles quote which he is known to recite by memory:
?The silent influence of books is a mighty power in the world and there is joy in reading them known only to those who read them with desire and enthusiasm. Silent, passive and noiseless though they be, they yet set in action countless multitudes and change the order of nations. Dean Lollar
Jeffrey Burton Lollar was born August 30, 1977 in Dallas, Texas and accidentally lost his life May 19, 2008 in Dallas. He graduated from York Community High School in Elmhurst, Illinois in 1996 and received a Bachelor of Science degree in Operations Management and Information Systems degree (OMIS) from Northern Illinois University in 2000. He began his career with Lucidity Consulting Group headquartered in Richardson, Texas, as a consultant. In 2006 he was promoted to Project Manager. Jeff was a hard worker, but always found time to visit his beloved NIU and support it financially.Jeff was a loving son, brother and friend, a lifelong Chicago Cubs fan, Texas music enthusiast, an outdoorsman and earned a varsity letter at NIU. He also earned the rank of Eagle Scout and served as a leader and staff member during several summer camps.Jeff lived life to its fullest, giving his best to all he undertook and succeeding. His family and friends honor his living example by awarding the Jeffrey Burton Lollar Memorial Scholarship. Deborah Brucker
Nick and Olga Rakuc, parents of alumna Deborah Brucker, are honored and remembered by way of this scholarship for the love, inspiration, and encouragement they provided to their children in their academic pursuits and throughout their lives. Nick and Olga were both born and raised in Eastern Europe and immigrated to the United States as young children post-World War II, and eventually settled in Rockford, Il. Just as their own parents had wanted for their children when they moved to the United States, Nick and Olga hoped for a better life for their children. While Nick and Olga did not have the opportunity to attend college, not graduating from college was never an option for their children. Nick and Olga often reinforced the value of an education, through academic, work, and life experiences. They instilled the values of commitment, responsibility, and financial security everyday with their children and others. Unfortunately, Olga passed away too early as the age of 50, after a bout with breast cancer and a second reoccurrence with a malignant brain tumor. Nick passed away, also too early at the age of 75 from an aggressive form of prostate cancer. They are remembered everyday with love and respect by those who knew them. They would be very proud to know that this scholarship is helping a NIU student in their own pursuit of accomplishment and financial security, all the things they wanted and provided for their own children. DeKalb Genetics Corporation
The DEKALB Genetics Foundation was established and financed by DEKALB Genetics Corporation to enhance the quality of life in rural areas. DEKALB Genetics Corporation, whose headquarters was in DeKalb, IL, was an international researcher, producer, and marketer of seed and hybrid swine breeding stock. The corporation transformed itself into a life sciences business to create new, integrated ways to improve human health and well-being while protecting the environment and natural systems. Deloris Gregory Pourchot
Deloris (Dee)J. Gregory Pourchot M.S. '67 (Secondary Education), Ph.D. '81 (Adult Continuing Education) was born in Peoria, IL. She attended a country school for six years near her home of Easton in Central Illinois before graduating salutatorian from her high school and attending the University of Illinois at Urbana-Champaign. She was an active and proud 4-H member and embraced the organization's motto of "clearer thinking, greater loyalty, larger service and better living" throughout her life.Deloris was organized and helpful. While working in DeKalb as a home extension advisor for the University of Illinois Cooperative Extension Service, she earned advanced degrees at NIU. Her work with Cooperative Extension Service, both in Illinois and Virginia, spanned 36 years and not only found her helping people with day-to-day living skills, but also activities that would help them advance in their careers.Deloris married Leonard Pourchot, a former professor of education at NIU, in 1992. Always a professional, she worked with both youth and adults. She quickly learned to appreciate and love traveling as she attended meetings across the country for the National Association of Extension Agents (NAEA). She and Leonard ventured outside the country to Europe and would travel at times with their grandchildren. While in Blacksburg at Virginia Tech, she became a strong advocate for women pursuing education. In addition, she befriended foreign students, often inviting them into her home. Her pastor described her as a "mixture of steel and velvet." Her two younger sisters say they could always count on her and knew she appreciated them caring for her parents while she lived away. Deloris was a member of the Immanuel Lutheran Church, the League of Women Voters, the Coalition of Women Church Members, and the National Association of Extension Agents – Home Economists. Delta Theta Phi Law Fraternity
This fund was established by the Delta Theta Phi Law Fraternity to honor Russell E. Burns, a prominent DeKalb attorney, former DeKalb City attorney and the District Chancellor and outstanding Delta Theta Phi alumnus. Russell still practices law in DeKalb, IL.
Dennis and Stacey Barsema
Both Dennis and Stacey are regular visitors to campus giving their time and expertise as members of the board of directors of the Northern Illinois University Foundation.
Dennis Barsema, achieved tremendous success as an executive in telecommunications, software, and optical networking. He served as president and CEO of Redback Networks, where he led the company through rapid growth and one of the most successful IPOs in Wall Street history.
He and his wife, Stacey, made the largest gift in NIU history, $20 million to build a new College of Business building, Barsema Hall.
Dennis has also served as a teacher in the College of Business and has spent a considerable amount of time meeting with and mentoring business students providing inspiration to those who hear his story ? triumphs and struggles alike.
Stacey Barsema?s devotion to education and other worthy causes is evident by her commitment to NIU as well as numerous other organizations. In addition to serving on the board of directors of the NIU Foundation, Stacey sits on the boards of numerous not-for-profit organizations.
While Dennis and Stacey Barsema?s philanthropy encompasses a wide variety of causes, their strong commitment to education is evident by their active involvement with and continued support of Northern Illinois University. Department of Geography
This fund was established to provide funding for the Jack Villmow Memorial Award for junior-level students and the Nancy C. Wick Memorial Award for senior-level students. Department of Geology
The Department of Geology at NIU established the Samuel S. Goldich Fund in 1977 upon his retirement, as a reminder of the examples of the motivation and achievement set by professor Goldich. At Northern and five other institutions of higher learning, Professor Goldich worked tirelessly to help students think better, appreciate the attributes of sound science, do better scientific work on their own, and to present the results effectively. Department of Journalism
Don Grubb came to NIU in 1959 with a dream: Build a first-rate journalism department. His tools: A $300 budget, an Army barracks building and the support of English professor Edith Marken, who had known Don professionally and was responsible for his being lured from SIU-Carbondale.Don taught classes and advised both the Northern Star and the Norther, NIU's yearbook. He routinely made administrators nervous, first by being a staunch defender of student press freedom and second, by founding the Northern Illinois Newspaper Association and bringing hundreds of journalists onto campus every year.Ruby Grubb, Don's widow, remembers NIU President Leslie Holmes berating Don because the Star had used the word "brothel" in a story. These types of meetings with presidents and administrators weren't uncommon."They thought whoever was in charge would tell the students what to write and how to think," Ruby says. "They didn't seem to know about freedom of the press."Even so, within a couple of years, Don had talked the university into giving him four faculty members, including new Northern Star adviser Roy Campbell and professor Hallie Hamilton. He also secured tenure for Campbell and, later, civil service status for Jerry Thompson, to make job threats less a part of Star advisers' daily lives.By the time Don stepped down as chair in 1976, the department boasted a full-time faculty of 14, and 800 majors. At the time, he was quick to downplay the faddish interest in journalism following Watergate. "The aura of glamor in journalism is false when you have to work your tail off in such a demanding profession," he said.Don died of cancer in 1992. He was 68 Diane Tolhurst
Honoree, Dr. William E. Tolhurst Travel Fund, was established by family and friends to honor his 33 years (1977-2010) of service to Northern Illinois University as a dedicated teacher, mentor, scholar, and department chair. His teaching and scholarship focused primarily on aesthetics, ethics, and also included Chinese philosophy. Dr. Tolhurst spent many years on the University Council. He also served as philosophy department chair. During his time as chair, he was instrumental in growing the graduate program. He also improved undergraduate education by collaborating with the College of Business to create the certificate of undergraduate study in Applied Ethics. He had a lifelong love of learning and was passionate about fostering this love in others. Dimitri Liakos
Liakos was a college professor of ancient art history and an expert in Pagan art and early Christian art. After touring the United States as a visiting professor based in Greece, he accepted a position on the faculty of NIU in 1967 and continues to teach at NIU and Kishwaukee College. He also lectures two to three times a week at the Art Institute of Chicago.
Donald and Donna Kieso
Donald E. Kieso, PhD, CPA, earned his bachelor's degree from Aurora University and his doctorate in accounting from the University of Illinois. He has public accounting experience with Price Waterhouse & Co. (San Francisco and Chicago) and Arthur Andersen & Co. (Chicago), and research experience with the American Institute of Certified Public Accountants (New York).
At Northern Illinois University, Don taught accounting for more than 30 years, and in 1967, he was chosen as the first recipient of NIU's Teaching Excellence Award. Just five years later at the age of 36, Don was appointed as the chair of NIU' s Department of Accountancy. Don continued to be recognized as an outstanding educator and was awarded the Golden Apple Teaching Award four times. Through the efforts of some of Don' s former students, a professorship was created especially for him, because he was held in such high regard. This professorship, the Peat Marwick Professor of Accounting, was the very first professorship to be established at NIU. Don is the author of numerous accounting and business books. He is a member of the American Accounting Association; the American Institute of Certified Public Accountants; and the Illinois CPA Society. Don has also served as a member of the Board of Directors of the Illinois CPA Society; the AACSB' s Accounting Accreditation Committees; the State of Illinois Comptroller's Commission, as Secretary-Treasurer of the Federation of Schools of Accountancy; and as Secretary-Treasurer of the American Accounting Association. In addition, Don has served as chairman of the Board of Trustees and Executive Committee of Aurora University, and the Board of Directors of Kishwaukee Community Hospital, Valley West Community Hospital, the Illinois Hospital Association, and Castle Bank. Don was also a charter member of the national Accounting Education Change Commission.
Don has been recognized with many awards including the Outstanding Accounting Educator Award from the Illinois CPA Society; the Federation of Schools of Accountancy's Joseph A. Silvoso Award of Merit; the NIU Foundation's Humanitarian Award for Service to Higher Education; a Distinguished Service Award from the Illinois CPA Society; the NIU Foundation's Philanthropist of the Year Award, and NIU's F.R. Geigle Service Award. In 2003, Don was presented with an honorary doctorate from Aurora University. For over twenty years Donna worked as a professional proofreader and helped compose and coordinate all seven of the ancillary books that are associated with each of Don' s textbooks: the solution manual, instructor manual, student study guide, and exam book to name just a few. Donna enjoys quilting and is president of Fair City Quilters. She enjoys architecture having been a professional docent at Mies Van DeRoe' s Farnsworth House in Plano and the Ellwood House Museum in DeKalb, besides designing their lakeside home. Donna served as President of Ellwood House Association, was on the City of DeKalb' s Human Relations Commission, the LongRange Planning Committee of Lake Holiday Property Owners Association, and is the recipient of a Certificate of Appreciation from Safe Passage (domestic passage). Don and Donna's passion for education has been passed on to their two children. Their son, Douglas, received both his bachelor's and master's degrees in accountancy at NIU. Doug was a member of Northern's men's gymnastics team and was recognized as an NCAA Champion in 1983 and an All-American in 1984. He was inducted into the NIU Hall of Fame in 1989. Doug is a CPA, a lawyer, and earned his doctorate in criminology. He teaches at Aurora University. Their daughter, Debra Sondgeroth, received both her bachelor's and master's degrees from Illinois State University and supervised the student teacher program at ISU. She now works as a high school guidance counselor at Bloomington West in Bloomington-Normal, IL. Don and Donna created this scholarship as a way to give back to NIU, to recognize the outstanding accountancy faculty, and to support the outstanding performance of former Department of Accountancy Chair, James Young, and College of Business Dean, Denise Schoenbachler. Donald R. and Kayval Larson
Donald R. Larson is the Executive Director of Enrollment Services at NIU. He worked as a graduate research assistant in the Management Department while attending NIU and received a Master of Science degree in Management in 1972. His educational experience at NIU prepared him well for the administrative challenges he encountered over the years. He continues to study new management and customer service ideas and incorporates them in his every day situations. Don hopes that this scholarship will help to aid others to establish a substantial knowledge base from NIU and a platform for perpetual learning for the rest of their lives. Donald Westlake
HONOREEHelen Gum Westlake (1927-2012) was an educator specializing in relationships and child development. She was born and raised on a farm near Elburn, Illinois and received her B.S. in education from Northern Illinois University in 1949. Her M.S. in home economics education was earned at Iowa State University in 1958. She taught home economics in high schools for 33 years – first in small schools in Illinois and Iowa and, later in large schools in the Chicago area. For 17 years beginning in 1990, she was a part-time instructor of sociology at the College of DuPage in Glen Ellyn, Illinois. Helen was a pioneer in the development of home economics related occupations. Helen frequently lectured at state workshops and taught graduate courses on teaching methods at numerous universities. She served on advisory boards for educational filmstrips, publications, and television series. Helen was the author of three textbooks: Relationships: A Study in Human Behavior; Children: A Study in Individual Behavior; and Parenting and Children. With her husband, she co-authored two others: Child Development and Parenting; and Relationships and Family Living. In 1994, Northern Illinois University honored Helen with the Distinguished Alumni Award for Outstanding Career Achievement. Helen and Don Westlake married in 1950. Their daughter Dawn Westlake, a filmmaker, is married to Bruce Rheins.DONORDonald G. Westlake grew up in Elburn, Illinois. In 1950, he graduated from Northern Illinois University where he was a member of the basketball team. Don has had a multifaceted career but has never strayed from his love for learning and teaching. After receiving his B.S. in education, he taught high school mathematics and physical education. Later he was an analytical chemist at the Argonne National Laboratory in Illinois and then the Army Chemical Center in Maryland. After his army service, he entered graduate school at Iowa State University where he received a Ph.D. in metallurgy in 1959. Don returned to Argonne National Laboratory and, for the next 25 years, conducted basic research in the Material Science Division. There he gained a reputation for his ability to communicate with colleagues and with laymen of all ages. He prepared and presented numerous demonstrations of scientific principles for both adults and children. He published more than 120 papers on his research and gave lectures at various conferences, universities, and research establishments in the United States, Germany, England, Denmark, Greece, Israel, and Japan.Since 1984, Don has been researching and writing in the areas of human relationships, parenting, and child development. His letters to editors regarding these and other social issues are often published in Chicago area newspapers. In addition to the textbooks Don co-authored with his wife, he also wrote Elburn: 44 Miles to Chicago, which treats, in both prose and poetry, family and community experiences as they relate to the development of attitudes and character. Don and Ann Charleston
Don and Ann are both NIU alumni. Don graduated in 1969 with a B.S. in Chemistry. Ann graduated in 1967 with a B.A. in Nursing, and in 1981, received an M.S. in Nursing (Gerontology).
Don had a 34-year career with Caterpillar Inc. and WABCO in engineering design. His diesel engine design skills gave him the opportunity to work on projects throughout the U.S., Mexico, Russia, and China.
Ann's 31-year nursing career spanned a variety of hospital (US Navy), psychiatric, public health, and teaching institutions. She taught both classroom and clinical at Bradley University and Illinois Wesleyan University.
Presently, Don and Ann reside in Washington IL, where they are active in local community organizations.