 Cora Miner
Cora Miner of Sycamore, IL was an art teacher in the Sycamore schools for 44 years until her retirement in 1960. During her career, she taught hundreds of students the basics of art understanding and appreciation. For many years, hundreds of art students studied with... Corey Kravitz
Robert M. Peterson is the White Lodging Professor of Sales at Northern Illinois University. He holds degrees from Indiana University, George Washington University and the University of Memphis. He was a salesperson for many years selling printing and financial data... CPT Al Haynes, family and friends of Rene LeBeau
Rene LeBeau came to NIU as a transfer student, earning a BA in Dance Performance in 1987. As a student in the Theatre Arts Dance Program, as the department was then known, she distinguished herself as an intelligent and sensitive performer. She was equally at home in... Crane Fund for Widows and Children
The Crane Fund for Widows and Children makes contributions to charitable organizations that provide direct assistance to underserved populations in the communities where the Donor operates and conducts business. The Crane Fund for Widows and Children touches the... Cynthia and Douglas Crocker
Cynthia Crocker is a 1980 alumna of the NIU College of Business where she majored in marketing. As a community college transfer student, Ms. Crocker financed her own education by working part-time while taking classes. Ms. Crocker served as Senior Vice-President,...
Cynthia Darling
The Dennis Cesarotti Memorial Endowed Scholarship was established by Dennis's wife, Cynthia in 2010. Dennis Cesarotti's mastery as a teacher of all things related to occupational safety was well known across the country. He joined the NIU faculty in the Department... Cynthia Stecher
Cynthia H. Stecher established the Charles E. Hughes Memorial Award Fund in 2006. Daniel P. Feely
Dan Feely has over 25 years of expertise helping organizations achieve their strategies while improving their profitability, customer satisfaction and ability to scale. Dan received his Bachelor of Science degree in operations management from Northern Illinois... Dan Parmenter Memorial - Northern Star
This Fund was established as a memorial to Dan Parmenter, whose life was tragically taken on February 14, 2008. Through the love and generosity of many, this endowment will forever honor Dan's life and provide scholarship assistance to deserving students who work for... David and Karen Nargis
After completing his Associate Degree from Thorton Community College in 1976, David Nargis enrolled at NIU, where he received his Bachelor of Science degree in biology in 1978. He went on to earn a Master of Science degree in industry & technology in 1979, while...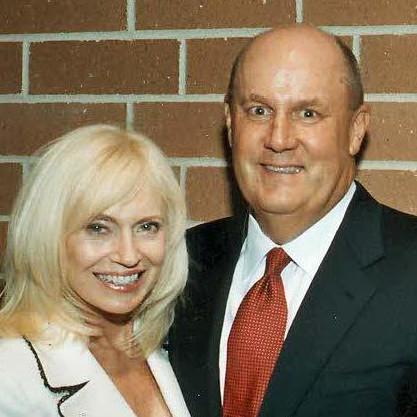 David and Linda Nelson
David Nelson received his B.S. in Marketing in 1969 and his MBA in 1972 from NIU. Linda Nelson received her B.S. in English in 1969 and her M.S. in Education in 1973. Dave served as chair of the NIU Foundation Board of Directors for many years. The Nelsons are... David Ficken
Dave Ficken is the Chief Information Officer (CIO) for HAVI Global Solutions (HGS). He has more than 25 years of IT experience and has worked in multiple industries with experience in Restaurant/Retail, Manufacturing, and Consulting. Dave has an extensive background... David Lipien
Stanley Lipien and James Mailander were both fathers, husbands, and hardworking men that were passionate about their beliefs in education and lifelong learning. Although both men had different upbringings, they shared and instilled the belief that through education... David Rose
The Scholarship is funded through the Estate of David Rose, in honor and loving memory of his wife, Grace Y. Rose.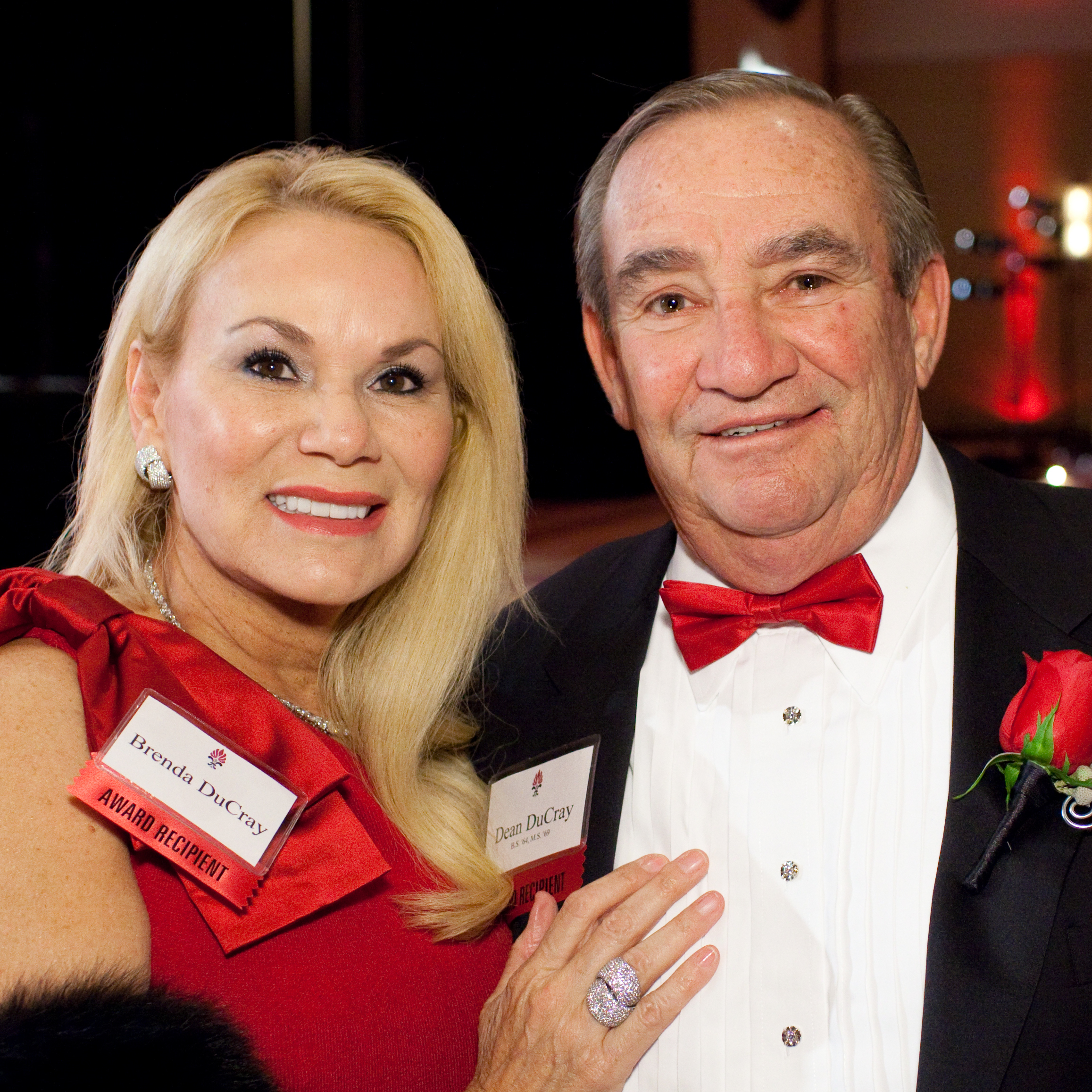 Dean and Brenda DuCray
Dean DuCray received his Bachelor of Science degree in Accountancy in 1964 followed by a Master of Science in Accountancy in 1969. Mr. DuCray had a very successful business career serving in leadership positions with several organizations. Brenda DuCray is also a... Dean Lollar
Jeffrey Burton Lollar was born August 30, 1977 in Dallas, Texas and accidentally lost his life May 19, 2008 in Dallas. He graduated from York Community High School in Elmhurst, Illinois in 1996 and received a Bachelor of Science degree in Operations Management and... Deborah Brucker
Nick and Olga Rakuc, parents of alumna Deborah Brucker, are honored and remembered by way of this scholarship for the love, inspiration, and encouragement they provided to their children in their academic pursuits and throughout their lives. Nick and Olga were both... DeKalb Genetics Corporation
The DEKALB Genetics Foundation was established and financed by DEKALB Genetics Corporation to enhance the quality of life in rural areas. DEKALB Genetics Corporation, whose headquarters was in DeKalb, IL, was an international researcher, producer, and marketer of... Deloris Gregory Pourchot
Deloris (Dee)J. Gregory Pourchot M.S. '67 (Secondary Education), Ph.D. '81 (Adult Continuing Education) was born in Peoria, IL. She attended a country school for six years near her home of Easton in Central Illinois before graduating salutatorian from her high school... Delta Theta Phi Law Fraternity
This fund was established by the Delta Theta Phi Law Fraternity to honor Russell E. Burns, a prominent DeKalb attorney, former DeKalb City attorney and the District Chancellor and outstanding Delta Theta Phi alumnus. Russell still practices law in DeKalb, IL.
Dennis and Stacey Barsema
Both Dennis and Stacey are regular visitors to campus giving their time and expertise as members of the board of directors of the Northern Illinois University Foundation. Dennis Barsema, achieved tremendous success as an executive in telecommunications, software, and... Department of Geography
This fund was established to provide funding for the Jack Villmow Memorial Award for junior-level students and the Nancy C. Wick Memorial Award for senior-level students. Department of Geology
The Department of Geology at NIU established the Samuel S. Goldich Fund in 1977 upon his retirement, as a reminder of the examples of the motivation and achievement set by professor Goldich. At Northern and five other institutions of higher learning, Professor... Department of Journalism
Don Grubb came to NIU in 1959 with a dream: Build a first-rate journalism department. His tools: A $300 budget, an Army barracks building and the support of English professor Edith Marken, who had known Don professionally and was responsible for his being lured from... Diane Tolhurst
Honoree, Dr. William E. Tolhurst Travel Fund, was established by family and friends to honor his 33 years (1977-2010) of service to Northern Illinois University as a dedicated teacher, mentor, scholar, and department chair. His teaching and scholarship focused... Dimitri Liakos
Liakos was a college professor of ancient art history and an expert in Pagan art and early Christian art. After touring the United States as a visiting professor based in Greece, he accepted a position on the faculty of NIU in 1967 and continues to teach at NIU and...
Donald and Donna Kieso
Donald E. Kieso, PhD, CPA, earned his bachelor's degree from Aurora University and his doctorate in accounting from the University of Illinois. He has public accounting experience with Price Waterhouse & Co. (San Francisco and Chicago) and Arthur Andersen &... Donald R. and Kayval Larson
Donald R. Larson is the Executive Director of Enrollment Services at NIU. He worked as a graduate research assistant in the Management Department while attending NIU and received a Master of Science degree in Management in 1972. His educational experience at NIU... Donald Westlake
HONOREEHelen Gum Westlake (1927-2012) was an educator specializing in relationships and child development. She was born and raised on a farm near Elburn, Illinois and received her B.S. in education from Northern Illinois University in 1949. Her M.S. in home economics... Don and Ann Charleston
Don and Ann are both NIU alumni. Don graduated in 1969 with a B.S. in Chemistry. Ann graduated in 1967 with a B.A. in Nursing, and in 1981, received an M.S. in Nursing (Gerontology). Don had a 34-year career with Caterpillar Inc. and WABCO in engineering design. ...