 Dorathea and Richard Beard
Dorthea and Richard Beard were professors in the School of Art. They have been active on campus since retiring. They auctioned off Richard's artwork and have sponsored two sculptures in the sculpture garden outside of the Barsema Alumni and Visitors Center. Dorthea and Richard are both Professors Emeritus in the School of Art. Dorice E. Pepin
Dorice E. Pepin is an adjunct professor of accountancy at Northern Illinois University. Dorothea Bilder
Dorothea Bilder obtained a Bachelor of Fine Arts, with a major in Art, emphasizing painting and printmaking, from Illinois Wesleyan University, Bloomington, Illinois in 1962. Afterwards she attended Southern Illinois University (SIU), in Carbondale, Illinois to pursue a Master of Fine Arts (MFA) degree in painting, with a minor in printmaking. While at SIU she received a two-year graduate teaching assistantship to drawing, earning her MFA in 1964. Following her MFA, Dorothea taught in the Chicago area and did postgraduate work at The School of the Art Institute of Chicago and further study at both the University of Perugia, Perugia, Italy and La Romita School of Art in Terni, Italy. Dorothea joined the faculty in the then Art Department of Northern Illinois University in 1968 as an Assistant Professor of Art, teaching foundation drawing, life drawing classes, and art appreciation. In 1972 she received tenure and was promoted to full professor. In 1996, Dorothea was elected chair of the Drawing, Painting, Printmaking, and Illustration Division when it merged with the 3 dimensional studio disciplines of sculpture, fibers, metals, and ceramics now known as the Fine Arts Studio Division. She served as the leader of that division for a total of six years. Throughout her career Dorothea served in numerous School, College, and University committees. She attributes her 35-year tenure and her professional development in teaching to a personal love of art, a commitment to teaching, and her desire and positive attitude to work with both faculty and students toward assisting in the learning of the visual arts. She worked especially hard keeping printmaking at Northern a vital discipline through the 1990s. Following the spring semester of 2003, at the time of her retirement from full-time teaching, Dorothea reflected on her special memories of teaching. An experience that ranges from the large art appreciation courses she taught in the auditorium in the early years, to the following years of teaching beginning drawing and life drawing, and her later concentration on teaching relief printing and serigraphy. She decided to establish this scholarship as a way of continuing to contribute to the education of others in the visual arts. Dorothy and Glenn Erickson
Dorothy and Glenn both are NIU Lifetime Alumni members. Glenn received an Education Leadership Certificate in Individual Education from National-Louis University. Glenn was a teacher in primary and intermediate grades, elementary school summer courses and graduate college level courses. He was an administrator principal and school district curriculum director. He was the member of the first College of Education Alumni Board under Dean Stegman. He had a special interest and creativity in children's writing. Glenn died in November, 1990. Dorothy was a 6th-grade teacher in a self-contained classroom, as well as a junior-high and a high school mathematics teacher. She privately tutored students and worked in the Senior Exchange program of Consolidated Community School District #15. Dr. Alfred Tatum
Alfred Tatum earned a B.S. in Elementary Education from NIU in 1992 and was a faculty member in the Department of Literacy Education from 2005-2007. Dr. and Mrs. Everett L. Marshall
Dr. and Mrs. Everett L. Marshall both graduated from NIU, in 1930 and 1934 respectively. They requested that a named scholarship fund be established with income to be given to a needy student. Dr. Annette Lefkowitz and friends
Dr. Annette Lefkowitz was the first director and chair of the Northern Illinois University School of Nursing founded in 1959. Dr. Lefkowitz retired in August 1985 after 26 years of teaching at Northern. Because of the leadership provided by Dr. Lefkowitz, the school received the National League for Nursing accreditation in both the undergraduate and graduate programs, and over the years it has gained national recognition. She became a charter member of the Beta Omega Chapter of Sigma Theta Tau when it was established on campus in 1976. Dr. A. Oscar and Mrs. Janet Haugland
A. Oscar Haugland and his wife Janet established the Haugland Scholarship in Music to honor the Haugland family, to celebrate Northern Illinois University's centennial anniversary, and to provide educational opportunities to students of composition and music theory. A. Oscar Haugland was a professor of theory of composition in the NIU School of Music from 1960 until his retirement in 1992. During his five decades in the NIU community, he also played French horn for many years in the DeKalb Municipal Band. Haugland's work cover a variety of media, including symphonic, chamber, choral, musicals and solos, many of which are published. A variety of his compositions have been performed throughout the United States, as well as around the world. He and his wife Janet raised three children together.
Dr. August M. Gorenz
Dr. August M. Gorenz received a B.S. degree in botany in 1940 with a minor in zoology, mathematics from NIU. He earned a master's and doctorate in plant pathology at the University of Wisconsin, Madison, in 1942 and 1948. His advanced work focused on botany, chemistry and plant pathology for his Ph.D. From 1948 up to his retirement from USAid in 1971, Dr. Gorenz worked as a plant pathologist in the tropics- Mexico, the Amazon, Nicaragua, Liberia, Ghana and Nigeria. His last official position for the government was head of the Plant Pathology Division of the Cocoa Research Institute of Nigeria. Dr. Avi and Mrs. Elizabeth Bass
Abraham Z. Bass was a journalism professor at NIU from 1969 to 1999, specializing in "Mass Media and Society" and international journalism courses. He taught courses that met at Chicago media sites and took students to Europe several times for NIU Study Abroad programs. These experiences gave him the idea for travel grants. He was the journalism program's grammar expert an taught Journalism 200, News writing, nearly every semester. He introduced the Journalism Qualifying Exam at NIU. Elizabeth Bass worked as an editor and writer in NIU's alumni and development office and subsequently in the public affairs office. She wrote and edited Northern Now, the university's alumni publication, and newsletters for donors and for parents of students. In public affairs, she also wrote news releases and worked on various projects. While in the alumni office, Elizabeth – sometimes with Avi – led European trips for the NIU Alumni Association. She has long been an active attendee at NIU theater productions and music concerts and at lectures on a wide variety of topics.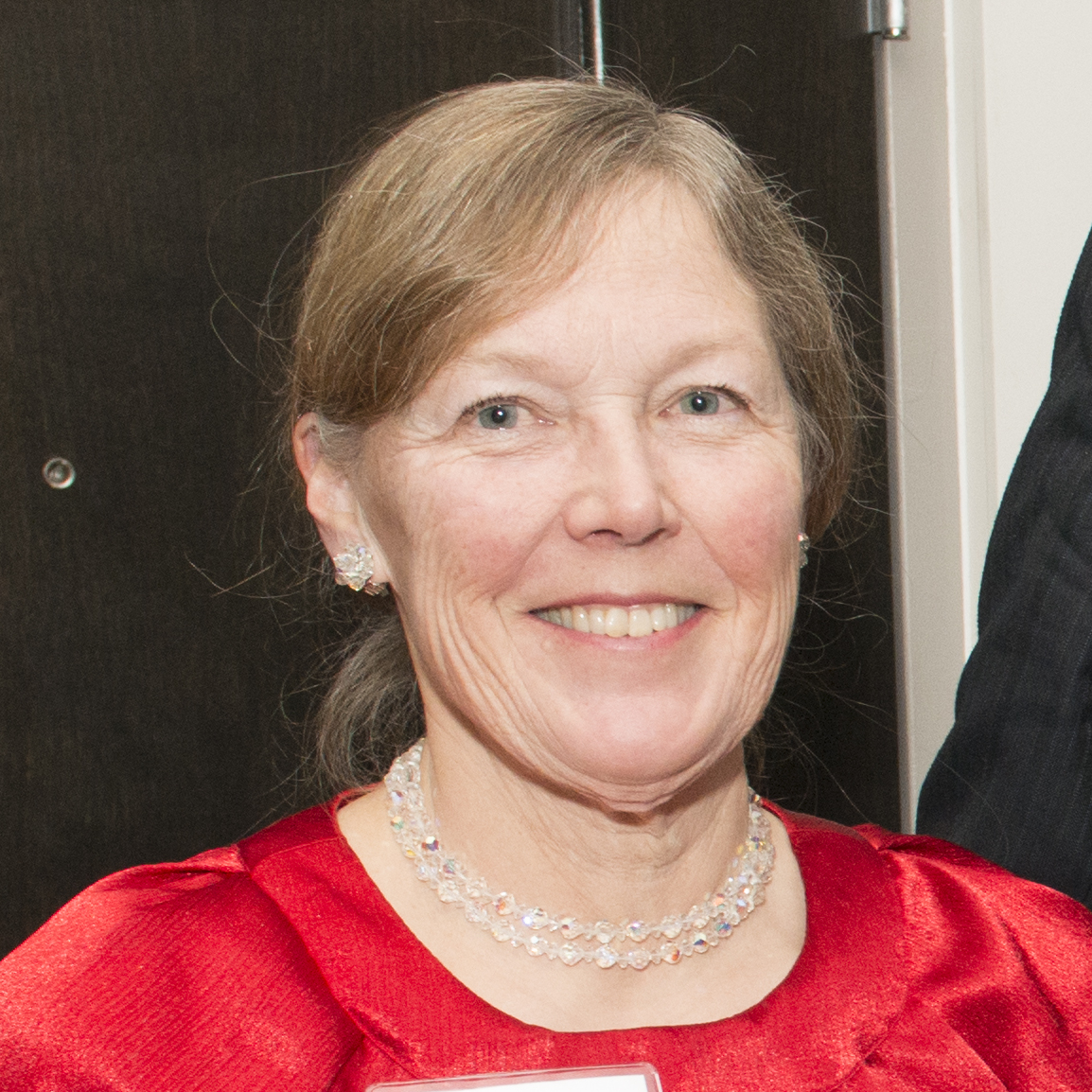 Dr. Carla Montgomery
As a new faculty member in the Geology Department at NIU, Carla Montgomery was asked to teach the general-education course in environmental geology, a field she had never formally studied. She found she enjoyed it a great deal, except for the fact that none of the existing textbooks in the subject worked for her students. So, encouraged by the students, she eventually wrote her own.
Carla received her undergraduate degree with a double major in mathematics and geology from Wellesley College and her master's degree in geology from Dartmouth College. She "discovered" the then-growing field of geochemistry while in graduate school, and was so fascinated by its power to address a variety of geologic and cosmologic questions that she went on to become the first woman to earn the Ph.D. in geochemistry at MIT. As a faculty member at NIU, where she taught for more than thirty years, she particularly enjoyed sharing the theoretical elegance and practical applications of elemental and isotopic geochemistry with students. Dr. Caroline Allrutz
Dr. Caroline Allrutz established this fund in 1997. Caroline touched the lives of many prospective art teachers and for her efforts in the profession received many awards and honors. She was an art educator for Akron Public Schools, and started her career at Thornton Junior High and Ellet High School. She served as assistant art director for the Akron Public School system before relocating to Illinois. She taught at Northern Illinois University for 40 years, retiring in 2000 as Professor Emeritus. Dr. Charles Rohde
Charles J. Rohde Jr., graduated from Wisconsin State University-Whitewater in 1940 and earned his master's in 1942 at Marquette University. In 1943, he served in the military as a first lieutenant with the U.S. Public Health Department, stationed at Crab Orchard Ordnance Plant in Herrin, where his entomology skills were used in malaria control. It was here that he mer his wife, Ruth McVicker Kirwan. In 1946, he and Ruth were married. They moved to DeKalb, Il. where they raised their five daughters and he accepted a position in the biology department at Northern Illinois University. In 1955, he received his doctorate in soil ecology from Northwestern University. In 1966, he received a Fulbright award and moved the family to Tehran, Iran, where he worked at the Institute of Public Health. It was here he discovered two species of mites. Additionally, he was a noted entomologist, having published numerous articles. In 1977, he retired after 31 years at NIU, and he and Ruth moved to Newport, Ore., where he pursued his love of fishing and hunting. Dr. Charles Tucker
Martha Cooper supported education throughout her career through loyalty, dedication and service. Martha Cooper was a professor in the Department of Communication at NIU from 1984 to 2000. She directed the University required basic communication course from 1984 to 1989 and served as Communication Department Graduate Director from 1989-2000. She won Northern's most prestigious recognition in teaching and was designated as a Presidential Teaching Professor in 1999. Her career and life exhibited a balance of excellence in teaching, significant scholarship, and dedicated professional and community service. Dr. Clarence E. Hardgrove
Dr. Clarence Ethel Hardgrove, an internationally prominent specialist in mathematics education, a professor in the Department of Mathematics from 1950 until her retirement in 1977. Professor Hardgrove taught in various public schools for 14 years before becoming an instructor at Ohio State University in 1948 while achieving her Ph.D. She holds a B.A. from Marshall University and an M.A. from West Virginia University. Professor Hardgrove was an outstanding teacher who was highly regarded by her students, and who was known for her high standards. She was a strong advocate for reform in the teaching of mathematics through her work on the School Mathematics Study Group and the national Mathematical Association of America Panel on Teacher Training of the Committee on the Undergraduate Program in Mathematics. She served as vice-president for the National Council of Teachers of Mathematics, and was coauthor of a geometry text. She developed mathematics courses, and was recipient of the Illinois Council of the Teachers of Mathematics prestigious Max Beberman Award for lifetime achievement. She was greatly instrumental in the development of the NIU Mathematical Science Department, not only in mathematics education, but also in its attainment of increased stature in pursuit of the Ph.D. degree. She played a significant role in governance at NIU including a year of service as Executive Secretary of the University Council. She was a founder of the Faulty Fund scholarship program and has given major service to NIU and the mathematics department both as a member of the NIU Foundation Advisor Board and as an individual member of the Foundation. This award honors Professor Emeritus Clarence Ethel Hardgrove. Professor Hardgrove was an outstanding teacher who was highly regarded by her students, and who was known for her high standards. Dr. David L. Wagner
Dr. Wagner received three degrees from the University of Michigan. He spent hisundergraduate career in the wartime naval officer training program and was initiatedinto the University of Michigan chapter of Phi Beta Kappa. With the university on awartime trimester system, he completed his degree within two years, receiving his A.B.in mathematics in 1946. Upon graduation, he was commissioned as an ensign in theU.s. Naval Reserve and served for a year on a patrol craft escort. As a graduate student, he was awarded a Fulbright Scholarship in 1953, allowing him to study in Italy for one year; he received his Ph.D. in European history in 1960. Before joining the faculty of Northern Illinois University, he taught at the Case Institute of Technology and Drake University, and studied philosophy at the University of Chicago for two years. Dr. Wagner taught at NIU for 42 years, retiring in 2003.During his time at NIU, he was instrumental in establishing the Medieval Studies Program within the College of Liberal Arts and Sciences and served as its coordinator for 30 years. Dr. Wagner has also been an active member of the Phi Beta Kappa Association of Northern Illinois, continuing during his retirement. It is Dr. Wagner's hope that this gift will promote continued interest in obtaining a chapter of Phi Beta Kappa at Northern Illinois University, as well as provide support for the Medieval Studies Program. Dr. Elizabeth Towell
Dr. Elizabeth Towell is the Associate Dean for Undergraduate Academic Affairs in the College of Business at Northern Illinois University. She earned a Ph.D. in management information systems from the University of Wisconsin, Milwaukee in 1993 and served as faculty in the Department of Operations Management and Information Systems atNIU from 1993-1999. She previously worked for six years at Texas Instruments in the Semiconductor Division and ten years at Carroll University as a Computer Science faculty member and Vice Provost. Dr. Towell serves on the Western Division- Chicago Board for Junior Achievement and is a Consultant-Evaluator for the Higher LearningCommission. She is married to Dr. John Towell with whom she has three children and four grandchildren. Dr. Eugene Hellmich
This scholarship was established through an estate gift from Dr. Eugene Hellmich in 1997. Dr. Hellmich, who passed away in 1995, had a long and distinguished career as a mathematics professor and department head at NIU. He intended for the fund to provide assistance for graduate study for graduating seniors at Northern who demonstrate ability, excellent character, and the commitment to teach mathematics at the secondary level. The first Eugene Hellmich Math Prize Scholarship was awarded in 1998. Dr. Francis Stroup, Dr. J. Hubert Dunn
Dr. Francis Stroup was a professor in the Department of Kinesiology and Physical Education who retired from NIU in 1974. Dr. Stroup enjoyed a teaching career that lasted forty-five years which included time as a public school teacher and a professor at the University of Wyoming, Southern (Arkansas) State College, and NIU. While at Southern State, he directed studies funded by the Ford Foundation and by the U.S. Department of Education. He is the author of two books and wrote a number of articles for professional journals. At NIU, he directed the Department of Graduate Program for a number of years. His areas of specialization were Statistics, Measurement and Evaluation, and Research Methods. Outside of work, he enjoyed song writing, with a particular interest in college songs. Dr. Stroup wrote the Huskie fight song. He was NIU's first swimming coach, and his team won two Conference championships. They are in the Athletic Hall of Fame at both North Texas and NIU. Dr. Hubert Dunn was also a professor in the Department of Kinesiology and Physical Education until his retirement in 1986. He was a physical education teacher and gymnastics coach at Washington State University for fifteen years until he joined the NIU faculty in 1962. He is a World War II veteran who participated in the D-Day invasions of Northern France (Normandy). His areas of teaching included Kinesiology, Methods of Research, and Gymnastics. He was the first member of the College of Education to receive the Excellence in Undergraduate Teaching Award. During his years at NIU, he was also Director of the Graduate Program and Executive Secretary of the University Council for two consecutive terms. Dr. Dunn has been inducted into several Halls of Fame, three of which are: USA Gymnastics, Washington State University Athletics, and Northern Illinois University Athletics. Dr. Irving Frank
Dr. Irving Frank and his wife Roseanne Krcek- Frank settled in Sycamore many years ago. The couple, their two daughters, and both of their son-in-laws have medically ?oriented careers. Before coming to Sycamore in 1949, both Dr. and Mrs. Frank worked on an Indian reservation in Oklahoma. Dr. Frank was only one of two physicians serving some 60,000 Navajo Indians. Living in a small town like Sycamore, with a university close by, both of the Franks decided to take advantage of the opportunity and continue their education. Mrs. Frank was already an R.N. She enrolled at NIU in the early 50?s and earned a B.A. in Russian and an M.S. in guidance and counseling. She went on to teach as a professor in NIU?s School of Nursing. Dr. Jack W. Skeels
The Skeels Scholarship was established by Dr. Jack W. Skeels to honor the Skeels family and to provide educational opportunities to students of social sciences, especially economics.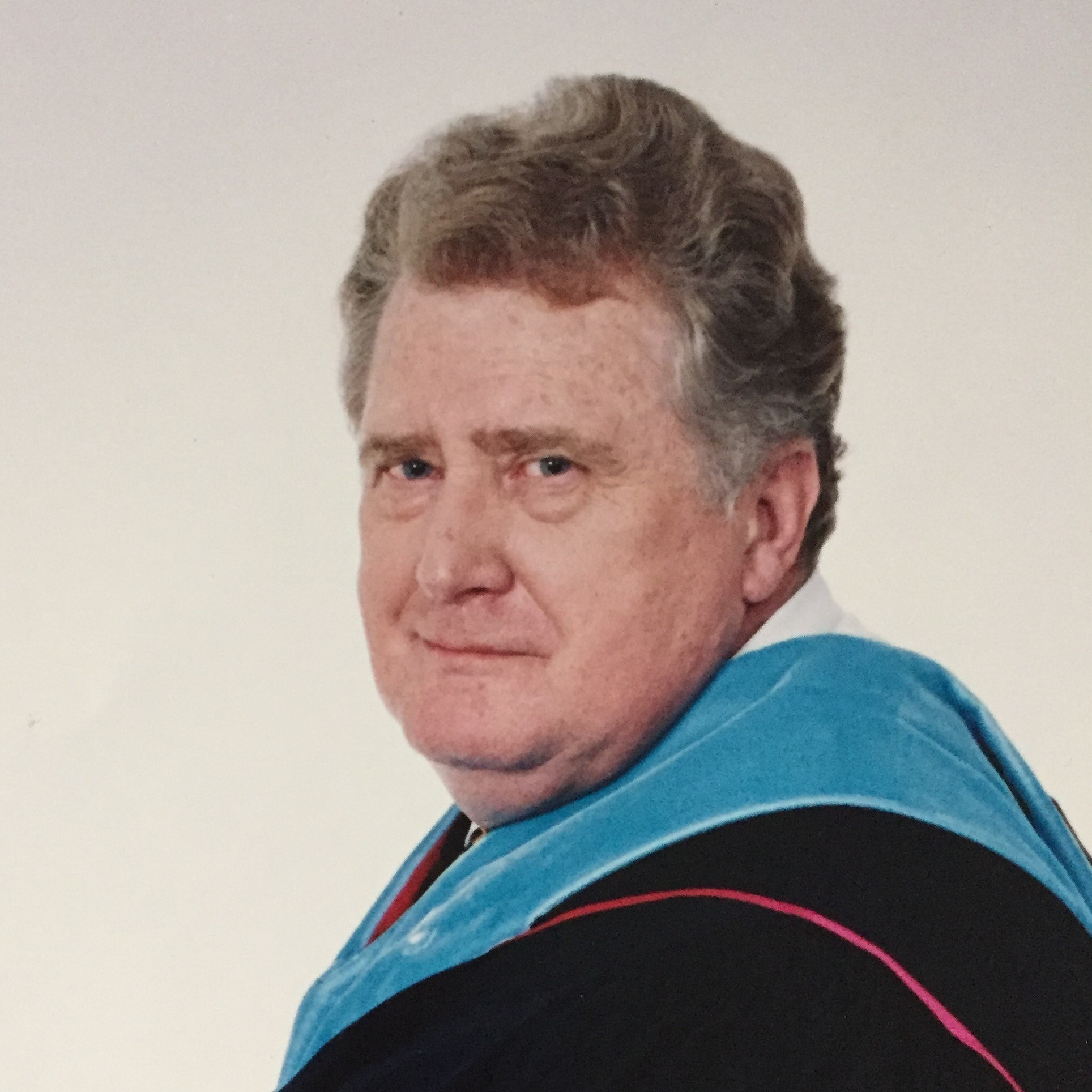 Dr. James D. Gott
Dr. James D. Gott received his Ed.D. in instructional technology at NIU in 1997. While at NIU, Dr. Gott served as Technology Computer Lab Consultant, training students faculty and staff in computer software applications. He also taught LEIT 429X, a computer class where he was admired for his knowledge about computers and his patience in helping students. Dr. John and Mrs. Margaret Christiano
John came to the United States from Italy when he was just 10 years old. He earned his Ph.D. from the University of Pittsburgh, where he was a faculty member for 20 years. In 1959, he came to NIU as a professor of mathematics and helped establish a strong program. NIU had recently gone from a teachers' college to a university. John says, "I knew there was a future here and a lot of work to be done. I like to think I helped move the university forward." Margaret, who was born in Iowa, followed her dream to become a nurse. Early in her career she was a maternity unit supervisor, instructor and nurse anesthetist. She received a certificate of advanced graduate studies from Boston University. In 1968, she came to NIU and helped develop a graduate program that targeted those who couldn't attend school full time. John and Margaret met at NIU after John's wife, Mary, died in 1978. The Christianos retired in 1982, but their ties to NIU remain strong. "We are proud of Northern and of the job it is doing to educate students."
Dr. John G. and Mrs. Barbara C. Peters
Barbara Cole Peters and John George Peters were raised in Strongsville, Ohio (a suburb of Cleveland). They met in ninth grade and were high school sweethearts. They married in 1967 and had one son, Russel Cole Peters, born in 1978. Dr. Peters earned his B.A. degree in political science at Cleveland's John Carroll University, and a M.A, degree in government from Ohio University in Athens. In 1974, John Peters received his Ph.D. in political science from the University of Illinois at Urbana-Champaign. Prior to assuming the NIU presidency, Dr. Peters was provost and chief operating officer at the University of Tennessee at Knoxville. His distinguished career also includes twenty years in teaching and administrative roles at the University of Nebraska-Lincoln, where he earned numerous awards for work in and out of the classroom. Dr. Peters assumed the presidency of Northern Illinois University on June 1, 2000.
Dr. Joseph P. Yaney and Barbara Yaney Palmer
Dr. Joseph P. Yaney and Barbara Yaney Palmer have established this scholarship in memory of their son, Paul D. Yaney. Dr. Yaney was an NIU faculty member in the College of Business – Management Department. Barbara Yaney Palmer was a high school librarian. As career educators, both appreciate the value of education. As parents, they understand that the pathway to educational success and a college degree is not always a straight line. They want to help talented and dedicated students to achieve their own success.
After serving four years in the U. S. Navy, Paul D. Yaney returned to NIU to continue his engineering studies. At first, he worked full time and took one class at a time. Later, he was able to attend NIU full time until he completed his degree in Industrial Engineering. He was hired by the firm at which he served an engineering internship, and he went on to have an interesting and rewarding career in several engineering organizations. Several years later, he completed his MBA, which added to his skill set. Paul passed away in February 2015 at age 47.  He worked consistently and with determination in his studies. Dr. J. Patrick White
This endowed fund has been established in the name of J. Patrick White, professor emeritus, to continue his generous support of students in the history program at Northern Illinois University. Professor White joined the NIU Department of History in 1961. While at NIU, he served from 1961 to 1964 as director of the Peace Corps Training Program for Malaysia, from 1964 to 1976 as assistant chair and director of Graduate Studies in the Department of History. As a teacher, he offered immensely popular courses in U.S. constitutional history, and served as faculty adviser to pre-law students in history. He retired in 1993.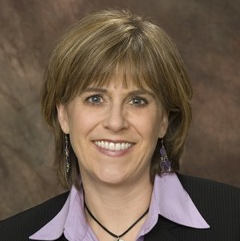 Dr. Kathleen McFadden
Dr. Kathleen McFadden is a Dean's Distinguished Professor of Operations Management and Information Systems at NIU. Her research expertise is in the areas of healthcare operations, aviation safety, and quality management. Dr. McFadden has worked closely with the Federal Aviation Administration on aviation safety issues. She has published over 35 articles in top-tier refereed journals on strategies for reducing errors and improving processes in healthcare and aviation. In addition to giving over 100 conference presentations worldwide, her work has been spotlighted in television, radio, and newspapers, including ABC News, FOX News, and the Chicago Sun-Times. Dr. McFadden has been the recipient of numerous teaching and international research awards. Quality is McFadden's trademark in terms of the standard of performance she places for not only her scholarly endeavors and industry consultations but also on her faculty-student relationships and the learning experience. Dr. Kaye Herth, PhD, RN, FAAN
Dr. Kaye Herth is a RN-BSN graduate of NIU and a former NIU School of Nursing faculty member. Her high quality education and faculty experiences at NIU were instrumental in her clinical and research trajectory. She has extensive clinical, teaching and administrative experience at several universities and in hospitals, hospices and community health settings. Dr. Herth is highly respected for her work in therapeutic humor and is recognized as an international scholar on hope. Her pioneering research has focused on hope in those individuals with a chronic or terminal illness and the impact on their family/significant others, as well as on homeless families and children. Dr. Herth's instruments to measure hope are used throughout the world and have been translated into twenty-eight foreign languages and included in seven major instrument textbooks. She has over 68 publications in referred professional journals and over 250 presentations at regional, national and international professional conferences. She has co-authored a book on hope and hopelessness, and has published chapters in ten major nursing texts addressing hope, humor and grief. Dr. Herth was included in the biographical directory "_Two Thousand Outstanding Scientists of the 20th Century" and her work on hope in the terminally ill has been recognized by the World Health Organization Collaborating Center for Palliative Care. She has received numerous honors and awards for her clinical work, scholarship, leadership, and professorship including her selection as a Fellow in the American Academy of Nursing, a Sigma Theta Tau International Nursing Honor Society Distinguished Lecturer, and the 2010 Minnesota State Colleges and Universities Outstanding Academic and Student Affairs Administrator. Her induction into the Sigma Theta Tau International Nurse Researcher Hall of Fame in 2010 distinguished her as one of the leading scholars in nursing and healthcare. Dr. Herth currently volunteers as a nurse clinician/educator at a Free Health Care Clinic in Gainesville, GA, as a CCNE Accreditation Evaluator, and as a member/chair on thesis and dissertation committees world-wide. In addition, Dr. Herth consults with students and scholars exploring hope and therapeutic humor across the globe. Dr. Kheang Un and Dr. Judy Ledgerwood
Dr. Ledgerwood is a cultural anthropologist whose research interests include gender, refugee and diaspora communities, and the transnational movements of people and ideas. Her current research is focused on Cambodian Buddhism and ideas of cultural identity. Professor Ledgerwood's dissertation was on changing Khmer conceptions of gender in Khmer refugee communities in the United States. After she completed her degree, she taught and conducted research in Cambodia for three and a half years. She taught as a visiting professor at Cornell University and the Royal University of Fine Arts in Phnom Penh. From 1993 to 1996, she was a research fellow at the East-West Center in Honolulu. Dr. Un is currently a Visiting Assistant Professor of Political Science and an Affiliate at the Center for Southeast Asian Studies at Northern Illinois University. Dr. Un's research interests are democracy, human rights, and non-governmental organizations. He has published on contemporary Cambodian politics dealing with issues of human rights, democracy, and the rule of law. Dr. Un grew up and was educated in Cambodia before he left the country for higher education in the United States in 1992. While in Cambodia he interned at the Ministry of Foreign Affairs and International Corporation. He has also published several translations into Khmer including The Jo'burg Memoand The Nature and Causes of Conflicts during the 1998 Elections. Dr. Lillian Pauline Cobb
Lillian Pauline Cobb was a former professor and chair of the Department of Foreign Languages and Literatures. This endowment was established by her through an estate gift and is used to support the Study Abroad Student Scholarship Fund to help foreign language majors who study abroad.