 Dr. Lynn C. Moore
Dr. W.L Moore graduated from NIU in 1965 with a BS in Education. Dr. Moore was a star basketball player during the years 1963-65. While at NIU, he was first team All Conference IIAC 1964-65 and was one of the career-leading rebounders in NIU's history with 929 rebounds. Dr. Moore earned his Ph.D. in Urban Education from the University of Wisconsin, Madison. He worked as a professor, a mortgage loan officer, and a desegregation specialist. Dr. Moore was a gentleman. He was kind, generous and had a positive attitude.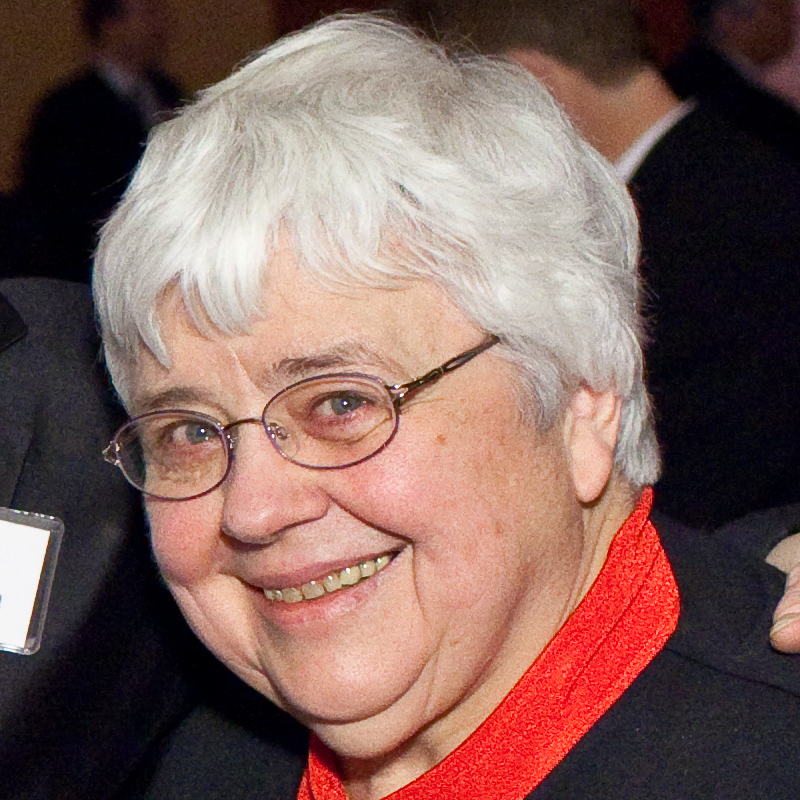 Dr. Lynne Waldeland
Dr. Lynne Waldeland served as Assistant Provost for Academic Planning in the Office of the Provost from 1986 to 1996 and as Interim Executive Vice President and Provost from 1999 until retirement in 2001. Prior to that time, she was an associate professor in the department of English.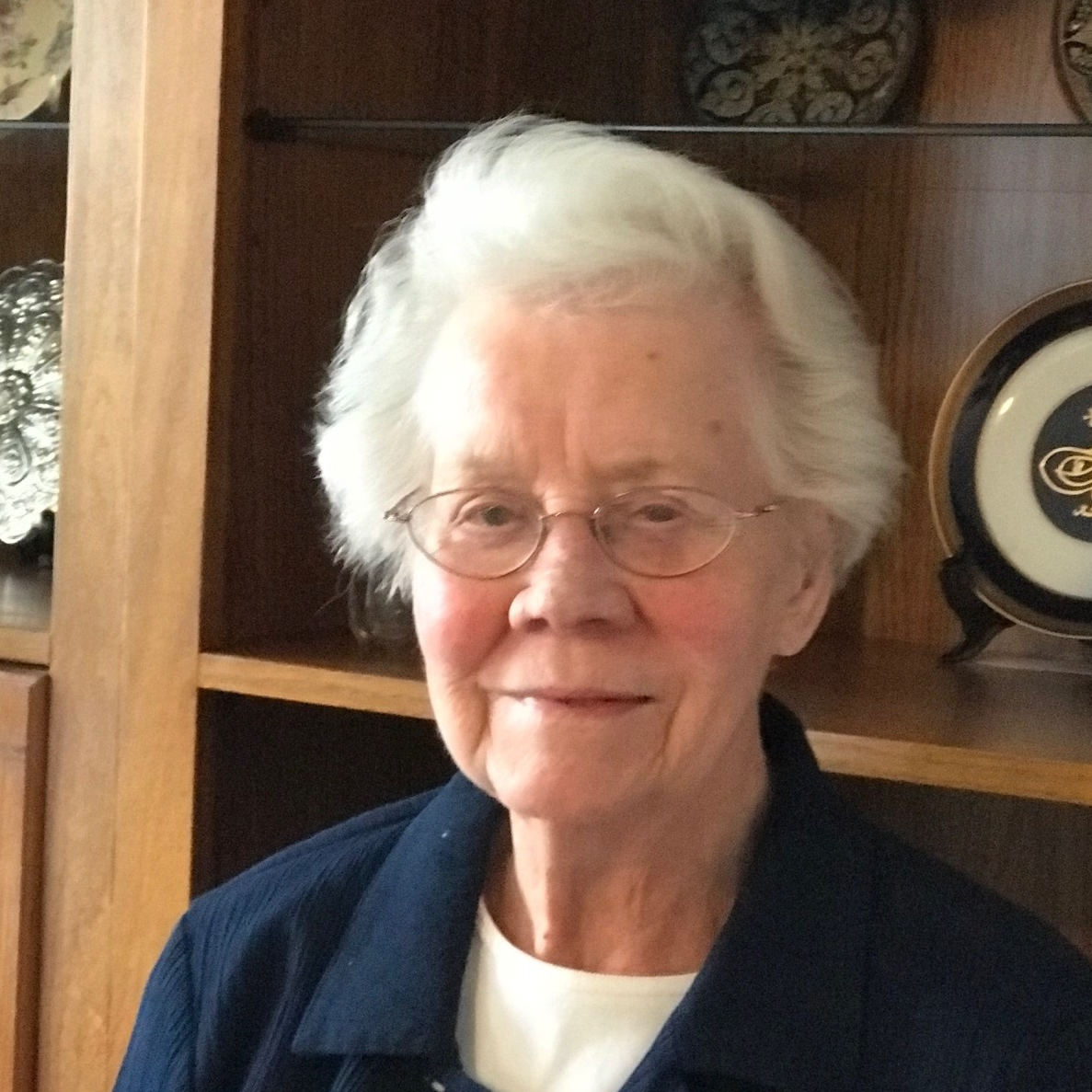 Dr. Marian Frerichs
The fund has been named in honor of Dr. Marian Frerichs, a faculty member and administrator for the school on nursing at NIU, from August 1962 to August 1993. She served as a medical-Surgical/Adult Health Nursing faculty member, as Associate Chair for 18 years and as acting chair for one year. Dr. Frerichs received her R.N. diploma from the Swedish Covenant Hospital School of Nursing in Chicago, her baccalaureate and master's degrees in nursing education from the University of Minnesota, and her doctorate in educational psychology from Northern Illinois University. Throughout her professional career, Dr. Frerichs was an active volunteer with the American Cancer Society, serving in many leadership roles at the local unit. She also held leadership roles in professional nursing, including serving as president of the Illinois Nurses Association. Dr. Michael Mangold
Dr. Michael Mangold received his bachelor's degree in 1979 and his master's degree in 1984 in biological sciences.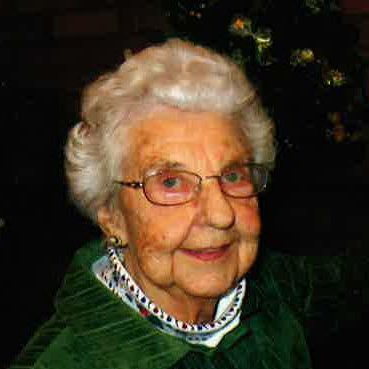 Dr. M. Joan Popp
Dr. M. Joan Popp retired from the Department of Physical Education at NIU in 1995, after thirty-six years of service. She was a native of Middletown, Ohio, as were her parents, grandparents, and her maternal great-grandparents. She has B.S. in education with a double major in physical education/dance and zoology at Miami (Ohio) University, a M.A. from Ohio State University, and a Ph.D. from the University of Iowa, with an emphasis in body mechanics and kinesiology. To be able afford college, Dr. Popp worked for a year after high school and worked at the university part-time and every summer until college graduation. In addition to teaching, she served on several committees and also president of the NIU Faculty Club and the Organization for Academic Women's Equality. Two awards that are most cherished by Dr. Popp were given by her high school alma mater (Middletown High School) that invited her to deliver the baccalaureate address to the 1975 high school graduating class, and to be one of the twenty-one notable alumni to have a hallway named for them in the high school facility. Since retirement, she has served on the NIU annuitants Board as a director and president. Dr. Popp is on the board of the DeKalb Area Women's Center and is a member of the Immanuel Lutheran Church. Dr. Nancy M. Vedral
Dr. Nancy M. Vedral received her undergraduate degree in 1957 from Marycrest College in Davenport, Iowa. She received her master's degree from the University of Illinois at Urbana-Champaign, and completed her doctorate at Indiana University in 1964. Nancy taught for three years at Lincolnwood Junior High School in Chicago before serving as the school's principal. In 1968, she joined NIU as an assistant professor. Nancy taught for eleven years and was the first female chair of the Department of Curriculum and Instruction. She then served in administrative positions before retiring as the Dean of Continuing Education in 1994. During her twenty-four years of service to NIU, Nancy served as the university's faculty representative to the National Collegiate Athletic Association (NCAA) for thirteen years and was also vice president of the faulty senate. Nancy also served the community of DeKalb as a long-standing member of the Planning Commission. Dr. Nicholas Noe
Virginia "Gingie" Noe was a great artist and involved along with her husband in many philanthropic efforts. She earned a B.A. degree in studio art with a concentration in painting from NIU in 1991. After that, for the next decade and more, her paintings were featured in over 50 exhibitions throughout the northern Illinois region. In 2010, she published a children's book. Dr. Peter Waterman and family and friends of Carol Feltz
Carol Feltz had been a star student in the NIU Mathematics department in the 1970s, earning both her bachelors and masters degrees, and completed her Ph. D. in 1982 at the University of Missouri. At Northern, she was the only full-time female professor in the statistics division and role model to women in a subject area traditionally dominated by men. She taught a wide variety of undergraduate and graduate courses at NIU during her 16-year career. Later in her career, Carol went to work as a member of the technical staff at the AT&T Engineering Research Center in Princeton, N.J., one of the premier research facilities. As both a student and professor at NIU, Feltz was known for her optimism and contagious enthusiasm. Carol had a quality that you don't often see in students-she elevated the efforts of the people around her, said Stanley Trail, a retired professor of statistics who taught Feltz and later worked alongside her as a colleague. She was like that as a faculty member as well. Feltz, of St. Charles, carried a full teaching load in the spring of 2005, vacationed with her family in June to Switzerland, finished writing a scholarly book chapter in July and intended to teach in the fall of 2005. But the 49-year-old professor succumbed to breast cancer on August 11, 2005 after a seven year battle with the disease.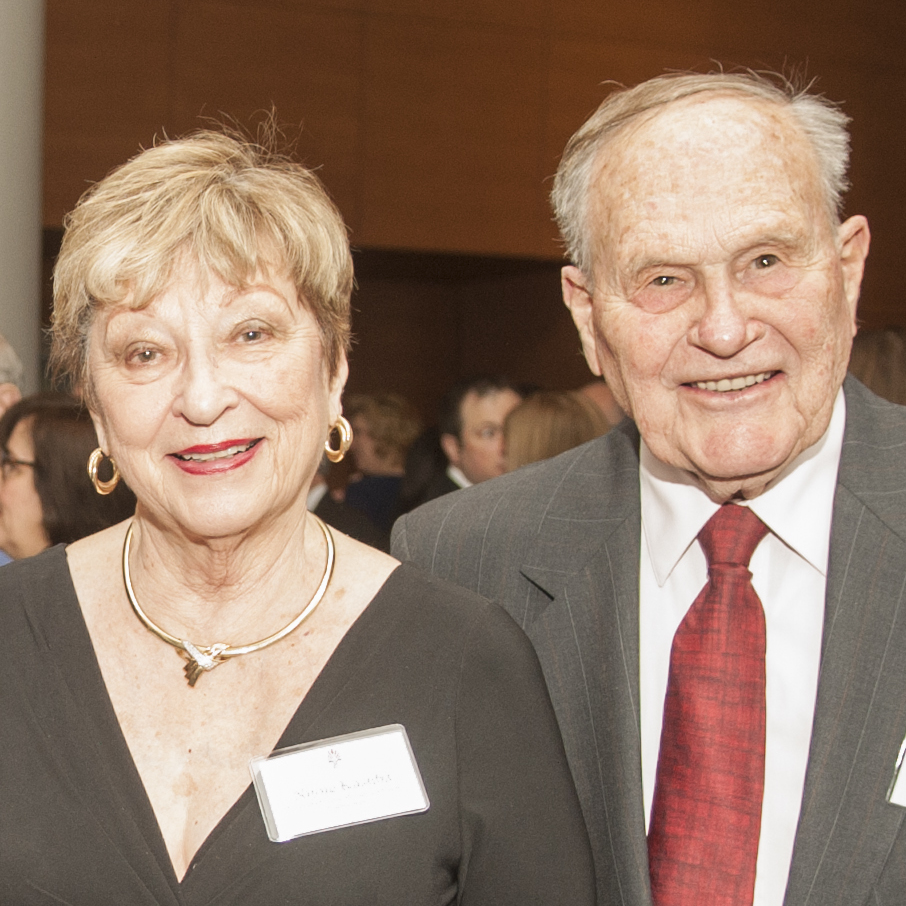 Dr. Romualdas and Nijole Kasuba
Dr. Romualdas Kasuba served as the first dean for the College of Engineering and Engineering Technology. Dr. Kasuba served as dean for 17 years before retiring in 2003.
Arriving in June 1986, he inherited a program established on paper in the fall of 1985. It had some aspects of an engineering school but was far from a full-fledged college. Working tirelessly he assembled a faculty and staff and within four years the school attained full accreditation.
The accreditation was recognized by the State of Illinois as a major accomplishment for the college and was a catalyst to obtain funding for construction of a building to house the engineering program. That building, completed in 1995, remains a source of pride for Kasuba.
Through the generosity of Dr. Kasuba and his wife, Nijole, this endowed scholarship is being created for mechanical engineering undergraduate students at NIU. Dr. Russell W. Smith
Dr. Russell Smith graduated from Northern Illinois University in 1971, earned his masters in 1974, and his doctorate in 1977. As an undergrad he was active in student government and served as chairman of the Speakers Committee, President Pro Tempore of the Student Senate and Student Government Delegate to the university council. As a graduate student, he had research assistantships in the Department of Political Science and worked for the Provost's Office. Dr. Smith had a Fullbright-Hays Doctoral Dissertation Research Grant Abroad for research on city administration in Indonesia, but political unrest prevented all candidates from doing research in the country in 1975. Upon graduation, Dr. Smith taught public management, public personnel management, and quantitative research methods at North Texas State University from 1976-1983. While there, he published over 20 articles and other manuscripts on public management, comparative public administration, and public personnel management. In 1983 he moved to Killeen Texas where he became a management analyst with the U.S. Army at Ft. Hood. He did productivity improvement studies, eventually rising to lead the Management and Productivity Improvement Branch in the Directorate of Resource Management. In 1987, Dr. Smith began working as an operations research analyst for the U.S. Army Materiel Command. There he specialized in cost analysis studies of weapons systems and later developed resource forecasting and management models for the Army Working Capital Fund. He also published three books on getting jobs with the federal government. Dr. Smith retired on disability in the fall of 2003 and returned to Killeen, TX to renew old friendships, ride his motorcycles, and work with the Cen-Tex Humane Society. Drs. Dale R. and Vivian R. Jackson
Dale and Vivian (Ivery) Jackson met in 1972 when they were on the staff of the McKinley "Deacon" Davis CHANCE Program. Vivian worked as the associate director, and Dale was a doctoral graduate assistant. Before joining NIU, Vivian was the associate director of the Upward Bound Program at Barat College in Lake Forest, Illinois. Dale was the director of the Academic Services Program at Western Illinois University in Macomb. After two years at NIU (1972-1974), Dale and Vivian completed their doctoral degrees. Vivian earned a Ph.D. at Northwestern University and Dale earned an Ed.D, at NIU. Dale and Vivian were married and moved on to further their careers in higher education. Their first stop was at Illinois State University, where Vivian served in multiple positions as a professor and administrator (i.e., director of the University Laboratory High School Counseling Center, director of the University Counseling Center, and assistant professor of counselor education). Dale served in multiple capacities as a Rockefeller Foundation administrative intern to the dean in the college of education; assistant, associate, and professor of educational leadership; assistant to the department chair; and ultimately assistant to the provost and academic vice president. In addition, while at Illinois State, both Dale and Vivian were nominated and accepted for the participation in the Institute for Higher Education Management at Harvard University. Vivian went on to become an associate professor of mental health counseling and associate dean of the Graduate College at the University of Northern Iowa (UNI). After a two-year stint as the vice president of student affairs at Chicago State University, Dale became professor and head of the Department of Educational Leadership and Counseling at UNI. Dale and Vivian retired from UNI in 2002 and are now professors emeritus in their respective areas of specialization. The establishment of the Drs. Dale and Vivian R. Jackson Fund for Academic Excellence represents an attempt to give back to NIU and to acknowledge and honor two lifelong friends, McKinley "Deacon" Davis and Robert Stearnes, who were mentors to them when they were on the staff of the CHANCE Program at NIU. Drs. J.I and Victoria Thorpe Miller and various donors
Patricia L. Francis served as administrative secretary in the Department of English for more than 25 years. This fund is established to honor her outstanding service to the department that she served so well, and to establish this award. Dr. Thomas Crowell, Jr. and Mrs. Judith Crowell
Dr. Thomas Crowell, Jr and Mrs. Judith Crowell are both graduates of the College of Education and have remained close to their alma mater over the years. Their interest in supporting the alumni relations efforts in the college led them to help establish a College of Education Alumni Group in the Houston area. Eventually, they hope to expand the group to include alumni in the northeastern part of Texas. Tom and Judy believe it is equally important to support the college and its students financially; with that intent they have established this fund. Dr. William and Mrs. Josephine Monat
Professor Monat earned his Ph.D. degree at the University of Minnesota with a principal focus on public administration. He has taught at Wayne State University, The Pennsylvania State University, the City University of New York, and Northern Illinois University. He has also served as executive assistant to the governor of Michigan, and as director of budget and finance for the speaker of the Pennsylvania State House of Representatives. In addition, he has served as chairman of the Department of Political Science, the academic vice president and provost, and the president of Northern Illinois University, as well as chancellor of the Illinois Board of Regents, which until 1996 governed Northern Illinois University and two other state universities. Professor Monat has also served as academic vice president of Baruch College of the City University of New York and as consultant to the U.S. Department of labor, the U.S. Office of Economic Opportunity, and the Commonwealth of Pennsylvania. He was a member of the Illinois Governor's Commission of Science and Technology and currently is a member of the board of directors for the Foundation for Political Management, New York, New York. He also served a 10 year term as Chairman of the City of DeKalb Planning Commission and was appointed a trustee of the DeKalb Sanitary District. The NIU Press published his book " The Achieving Institution: A Presidential Perspective on Northern Illinois University" NIU Press, June 2001. Although he retired from the university in 1992, he continues to serve as an adjunct professor of public administration. Dwight King
Born and raised in Hutchinson, Kansas, into a Mennonite family and community, Dwight learned early that education and peacemaking were important. That philosophy is behind his decision to make a gift in his trust to fund a scholarship that will help graduate students who are interested in studying social change in Southeast Asia. It was during college in the 1960s that he became concerned with U.S. policies in the developing world, especially Southeast Asia. He had opportunities to pursue these interests at Harvard, Johns Hopkins and the University of Chicago. "I went to Harvard University for three years and really got interested in international relations and political science," Dwight says. "I was also really concerned about not only what the Vietnam War was doing to us, but to Southeast Asians. "Dwight says he pursued advanced international studies at Johns Hopkins and later the University of Chicago. To complete his degree, Dwight says he needed a language in his area of study. He chose Malay?Indonesia's language?which would result in a relationship that has spanned much of his life. "I decided the big power wasn't going to be Vietnam but this huge country of Indonesia?about as wide as the U.S. and a population of 240 million," observes Dwight. "With its multi-party democracy, it is a very interesting country politically. "About the time the Vietnam War ended, Dwight journeyed to Indonesia on a fellowship while completing his dissertation. His 18-month stint turned into three years. "I became so fascinated with the country and stayed on as a consultant to the Indonesian Central Bureau of Statistics, which was trying to build social indicators," Dwight says. In 1978, Dwight received a call from a former director of NIU's Center for Southeast Asian Studies, asking if he would be interested in a faculty position at NIU. He accepted the offer and taught political science, comparative politics and Southeast Asian politics through 2009 when he retired. From 2005 to 2008, he served as Director of NIU's Center for Southeast Asian Studies. Opportunities at the center strengthened his language skills, which enhanced his fieldwork. Dwight has returned to Indonesia almost each year for the past 30 years. Some trips back were as a consultant to the World Bank and the U.S. Agency for International Development. Dwight says NIU students from Indonesia have played key roles in political change there. General Suharto appointed a committee in the late 90s to draft a new constitution to bring political change. "Four out of seven members on the committee were students from Northern," Dwight says. "In terms of the current democracy in Indonesia?students educated at Northern had a lot to do with it." In 1999, Dwight's involvement in Indonesia caught the attention of former President Jimmy Carter. That year, Carter invited Dwight to help design, implement and monitor the country's first-ever democratic election. Dwight's work included participating in high-level interviews both as translator and adviser between Carter and Indonesian government officials. "Being in Indonesia with Carter was really exciting. He had open doors wherever he wanted to go," Dwight says. In 2004, Dwight returned to Indonesia with the Carter Center and a 60-member international delegation to witness a second, equally historic, 2004 presidential election. Indonesian voters for the first time were directly choosing their president. Despite fears of political violence, a peaceful atmosphere prevailed and the elections received Carter's stamp of approval. "That was important," Dwight says. "That meant there was more international support to get more economic assistance to Indonesia." Through Dwight's generosity, future students will have opportunities to make an impact for generations to come. King was long time Earl and Cindi Rachowicz
Earl and Cindi Rachowicz are 1973 graduates of NIU and have created this scholarship fund to support students who are pursuing a career of service to individuals to help maintain or improve their health and well-being. Earl and Margaret Hoffman
Earl Hoffman was a lifelong learner. He was a faculty member in the College of Education for many years, teaching in educational administration and school law, supervising student teachers, and helping to coordinate the college's international education efforts. Earl and his wife Margaret believed so much in education that they established endowed scholarships in the college to help future teachers. Even though Earl retired a decade ago, he continued to be a presence in the college until his death. He was in charge of writing the retirees' newsletter, coordinating the College of Education friends and retirees program, and served on the Milan One-Room School fundraising committee. Earl is missed and his ever-present optimism will be too. Earl and Margaret Hoffmann
Earl and Margaret Hoffman feel strongly about lifelong learning and wish to support those who want to learn and will then share their learning by educating others. Earl Hoffmann was born in Beaver Dam, Wisconsin. He graduated with a Bachelors degree in Education from the University of Wisconsin-Whitewater and received his M.S. and Ph.D. degrees in Educational Administration from the University of Wisconsin-Madison. He taught elementary school and served as principal and superintendent of schools in Wisconsin and Illinois. He then taught and supervised student teachers at Northern Illinois University from 1968 until 1993, including five groups in England. His interests now remain connected to NIU endeavors, Habitat for Humanity, and reading for the visually impaired and traveling. Margaret Hoffmann was born in Indiana and received her B.S. in Elementary Education from Ball State University. She also taught elementary school children in Indiana, Wisconsin, and Illinois. Margaret earned her M.S. in Reading from Northern Illinois University. Her volunteer work includes church, Hospice, Kishwaukee Community Hospital, and other agencies. Two of the Hoffmann's children earned B.S. degrees from NIU. Dr. and Mrs. Hoffmann feel it is imperative that students with the potential to become good teachers be given every opportunity to develop into outstanding educators. The Hoffmann's point out that while society may blame parents, the environment, media, and others for poorly educated students, it must be remembered that students do not fail the teachers. Instead, too often teachers fail to meet the needs of their individual students. A strong educational background, along with a broad spectrum of experiences and the insatiable desire and insistence on meeting the specific needs of children, and pillars in the development of an outstanding educator. In that vein, Dr. and Mrs. Hoffman hope that this endowment will encourage future educators. Early Childhood fund Anonymous Donors
The donors made this gift to provide support to the Colleges of Education and Health and Human Sciences that offer a collaborative program leading to a degree with a major in Early Childhood Studies. The program is designed to prepare individuals for professional roles serving children from birth through eight years of age and their families.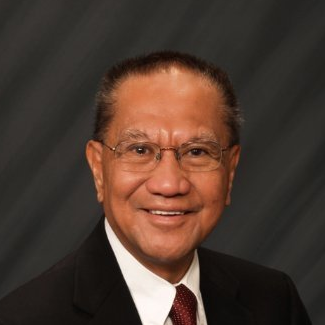 Edilberto C. and Carmelita M. Ortiz
This fund was established in 2011 by the CPA Endowment Fund of Illinois and the Illinois CPA Society. Edilberto Ortiz is the managing partner of E.C. Ortiz & Co., LLP. He has been in the practice of public accounting since the 1960's and oversees the management of the firm in its daily operations. His professional affiliations include the American Institute of Certified Public Accountants, Illinois CPA Society, National Council of Philippine American Canadian Accountants, Philippine CPAs of Greater Chicago, American Institute of Certified Public Accountants, Institute of Internal Auditor, Government Finance Officers Association, National Association of State Board of Accountancy, and the Department of Professional Regulations. Edward A. Salners
The fund was established by Edward A. Salners, Jr. a 1960 NIU graduate in appreciation of his education received at NIU. Edwin Hyland
This endowment was created with a gift from Edwin Hyland, former Glass Blower in the NIU Department of Chemistry and Biochemistry. Mr. Hyland encouraged students to pursue an interest in the field of chemistry and was supportive of their exploration of those interests through the NIU Chemistry Club (Chem Club). The NIU Chemistry Club is a student affiliated chapter of the American Chemical Society and is open to anyone with an interest in chemistry. The purpose of this organization is to promote interest in chemistry and the chemical professions, to aid understanding of the field of chemistry, and to provide interaction among individuals engaged in the study of chemistry. The Chemistry Club sponsors several outreach events each year, including the Chem Demo Night, a public favorite. The club typically organizes and presents an evening of chemistry demonstrations once a year, always offering a different theme, additionally, the Chem Club often participates in STEMFest, interacting with young people and their parents from across the northern Illinois region to explore the STEM field and to consider future careers. E. Eugene Carter
Eugene Carter is president and founder of the E. Eugene Carter Foundation based in Washington, D.C. The Foundation provides scholarships for women in engineering and other fields, as well as providing philanthropic support to a variety of organizations. Dr. Carter's vision for women to pursue technical fields derives from his belief that women bring a unique and substantially valuable perspective to engineering issues. His own academic background, however, is in business and finance. A native of Kansas, he received an Austin Scholarship to Northwestern and graduated with a business degree in 1964. He continued his education on a National Defense Education Act Fellowship at Carnegie Tech (now Carnegie Mellon) where he earned his master's and doctoral degrees in industrial administration with the help of the Woodrow Wilson Fellowship and a Ford Foundation Doctoral Dissertation Award. Dr. Carter taught corporate finance at Harvard Business School from 1968 to 1977 and at MIT's Sloan School of Management. From 1977-1982, he chaired the finance department at the University of Illinois at Chicago and then retired in 1983 as Professor and Associate Dean at the University of Maryland in College Park to focus on raising his daughter, Adela-Marie. Dr. Carter served for more than 30 years as a director and chair of the audit committee of A.G. Edwards and Sons, Inc., one of the country's largest retail brokerage firms. He also served as treasurer and board member for Women and Philanthropy. The Carter Opportunity Scholarships fund was established to honor Dr. E. Eugene Carter's wife, Dr. Rita Rodriguez. A Cuban immigrant, Dr. Rodriguez is a graduate of Puerto Rico Junior College, the University of Puerto Rico, and New York University. Her experiences as the first in her family to attend college, become a university professor, and serve as an expert in international finance exemplify the challenges and the potential for determined, intelligent women from immigrant and minority families. After marrying as junior faculty members at Harvard, they co-wrote three editions of a textbook, International Financial Management. Dr. Rodriguez was a faculty member at the University of Illinois at Chicago in 1982 when she was appointed as a director of the U.S. Export-Import Bank. Reappointed by four U.S. presidents, she served in this position until 1999 when she retired as interim president. She is currently a director of several international corporations. The Carters' daughter graduated from Skidmore College with honors in mathematics and fine arts and is now a slack line yoga teacher in Rincon, Puerto Rico. Eileen Dubin
Martin Dubin was very active with the NIU and political community, serving as chairman of the DeKalb County Democratic Party from 1968-1978 and from 1998 until his death. With NIU, Dubin served as the president of the University Council, sat with the NIU Library Committee and sat on various other university committees. Elaine Johansen
The Dr. John H. Johansen Scholarship Fund was established by Elaine Johansen to honor the life and memory of her husband, John. Prior to his death, John was an Illinois educator, consultant, dean emeritus of Northern Illinois University's College of Education and co-author of a popular college text on education. John and Elaine have two daughters and a son. Elburn Scholarship Fund
Mrs. Morris was born Julia Elizabeth Callis in Syracuse, NY. She received her teaching degree from the University of Wisconsin and began her career at a high school in Elburn. She became associated with the community theater group called the Elburn Players and for 15 years was their director. In Elburn, Julia met Charles Lee Morris and they married in 1928. She gave up teaching shortly after her marriage. During the 1938-39 school year she taught 5th and 6th grades at the Elburn Elementary School where she also coached drama and speech. In the 1950s she was pressed into service teaching English at the high school. When her husband died, Mrs. Morris returned to her studies, and earned a master's degree in library science at NIU. She held the position of Reference Librarian in Glen Ellyn until her retirement in 1970. Julia Morris founded the Girl Scout Troop in Elburn and she helped found the Fortnightly Literary Club. She served 25 years on the Elburn Library Board and the Red Cross Board of directors. In 1985, Mrs. Morris established the Elburn Scholarship Fund, the fruition of a dream she shared with her husband. Eleanor Price
The purpose of this gift is to honor the life and memory of her late husband Granville Price. Eleni Pinnow
Aletha Meyer Pinnow, 31, of Duluth (formerly of Oswego and Chicago, IL) died from depression and suicide on February 20, 2016. Aletha was born on December 29th, 1984 to Bonnie and Bryce Pinnow. The parents promised a tiny baby to their older daughter (who was sorely disappointed by the giant 11 pound baby that came home with them). This was an auspicious start for Aletha, who spent her life defying expectations and charting her own hilarious and unique path.Aletha loved animals, theater, Halloween, Star Wars, cartoons, preparing food for loved ones, and cuddling with the aforementioned animals. She did not love France (they know why) and William Shatner (who also presumably knew why). Aletha was fond of making her mom laugh until she literally cried and helping her dad do anything and everything. It is impossible to sum up a woman so caring, genuine, vivacious, hilarious, and sparkly. Those qualities were so obvious to everyone around her. Aletha was her family?s entire world. She enriched the lives of countless colleagues and students. Unfortunately, a battle with depression made her innate glow invisible to her and she could not see how desperately loved and valued she was. Aletha found her true passion in fifth grade when she decided to become a special education teacher. She graduated high school a year early to enroll in her future alma mater, Northern Illinois University (NIU). It is the ultimate understatement to say that Aletha loved working with people with disabilities (especially people on the autism spectrum). She was a special education teacher for more than a decade, and she was—and she was happy to tell you—awesome at it. She saw the potential and value of every one of her students, and she loved them with a ferocity that would make a rabid mother bear quiver. If the family were to have a ?big pie in the sky dream,? it would be for a community-wide discussion about mental health and to pull the suffocating demon of depression and suicide into the bright light of day. The family hopes others will join them in their mission of breaking the destructive silence and stigma surrounding mental illness and suicide. Elise Brett
Elise Ainsworth was born on December 10, 1920 in Ames, IA. She was the daughter of Joseph and Helen (Rowan) Ainsworth. She attended junior and senior high in Cedar Rapids, IA. In 1943, Elise earned her bachelor?s degree in home economics education from Northern Illinois University. From 1943 until 1949, she taught high school level home economics in Fulton, IL. Upon leaving Fulton, Elise taught at Smart Junior High in Davenport for the next 34 years until her retirement in 1983. She married William Brett in Chicago in 1953. He preceded her in death in 1989. Elise was a member of the First Presbyterian Church in Davenport, Alpha Eta Chapter, Delta Kappa Gamma Society (past President), Davenport Area Retired Teachers Association, and was an honorary member of the Davenport Evening Lions Club and Lion Eves. Elizabeth and Frederick Schwantes
Elizabeth Schwantes is a 1934 graduate of Lake Forest College. She made this gift to reflect the important role she feels higher education plays in today's world in helping to maintain a free and democratic society. This gift recognizes, with great appreciation, the role that NIU, as a public university, plays with respect to the eclectic educational mission the university strives to fulfill both in terms of the wide range of quality educational programs offered and the clientele served. She also made the gift to recognize the educational accomplishments and contributions of the Schwantes family, many of whom have NIU degrees or careers in the educational community, including NIU.