 Elizabeth Bradt Reed
Sammuel Ellsworth Bradt began a business career in 1879 at the DeKalb firm of Bradt and Shipman. He also contributed a considerable amount of time to the local Board of Education and the local and State Chambers of Commerce. His chief area of interest was Illinois...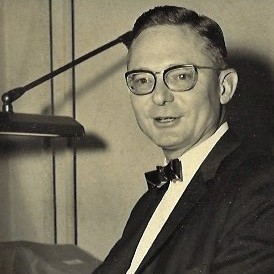 Elizabeth Hagelman, C.W.T. Hagelman, III, and others
This scholarship is in memory of Charles W. Hagelman Jr. who served as Chair of the Department of English from 1968-1974. He was instrumental in establishing the NIU summer program in English literature at Oxford University in England, which got its start in the... Elizabeth Kahn
Larry R. Johannessen was born in 1947 and raised in Denver, Colorado. When he went to register for classes in high school, his counselor scheduled him into the vocational curriculum based on his address in the working class section of his community. Dissatisfied with... Elizabeth Klaus Hatch and Donald L. Hatch Jr.
Elizabeth Klaus and Don Hatch both earned their undergraduate degrees from NIU in 1973 from the College of Education. Don continued his education by receiving his graduate degree in history from NIU in 1981. In 1987, Elizabeth received a graduate degree in education... Elizabeth Patterson
Elizabeth Patterson began her college teaching career at Northern Illinois University in 1965. She sewed the University for 30 years, teaching in the Department of Kinesiology and Physical Education and sewing as coordinator of publicity and recruitment, and... Emmett C. Richards
This fund was established by Emmett C. Richards (1952) in honor and memory of his late wife Jane Elizabeth Leach Richards who worked during her lifetime as a nurse. Mr. Richards, himself an educator, passed away on February 7, 1987. Engineering and Engineering Technology Alumni Society
The Engineering and Engineering Technology Alumni Society was established in 1955 to serve alumni of the college of Engineering and Engineering Technology and the former Department of Industry and Technology. ETAS created a newsletter as a way of quickly informing... Eric and Mary Kay Mace
The Ryanne Mace Memorial Scholarship was established by Eric and Mary Kay Mace in honor and memory of their only child, Ryanne, who tragically lost her life on February 14, 2008. Ryanne Mace, a 19 year old sophomore from Carpentersville, was an honors student... Ernst & Young
The Ernst & Young Foundation was formed in 1937 to provide effective and meaningful philanthropic support to institutions of higher education, primarily in the areas of accounting, tax, and general business. Ernst & Young and the Foundation have gifted more... Estate of Phillip E. Morris
This student scholarship was made from Phillip E. Morris in memory of his son John. John Morris was a 1988 graduate of the Master of Public Administration Program at NIU. After earning his degree, John worked as the Assistant Finance Manager in Naperville. He died of...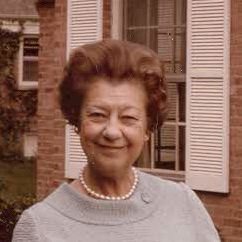 Eunice B. Schwemm
Eunice Butler Schwemm graduated from Northern Illinois College in 1923 and taught in the Oak Park public school system. After her marriage she returned to her native Barrington where she lived for more than 70 years, actively supporting numerous civic causes... Evelyn S. Nelson
Evelyn Nelson attended DeKalb public schools and the University of Illinois. She worked for many years in public relations and served such varied organizations as the Illinois Symphony, the USO, the Blackstone Hotel in Chicago, the Water Tower Inn, and the Chicago... Family and friends of Arthur J. Krupp
Arthur J. Krupp served the DeKalb community as an accountant and tax specialist for more than 40 years. He generously contributed his time and talents in helping to establish the State of Illinois and Federal Tax Institute programs and provided expert speakers from... Family and friends of David P. Street
David P. Street received his B.S. degree from NIU in 1957 and his Masters and Doctorate from the University of Michigan. He was a honor student while attending Northern. His father Paul Street, was a faculty member at Northern. After serving as a faculty member at... Family and friends of Donald R. Ostberg
Donald Ostberg was a faculty member at NIU from 1967-1978 and a head of the department from 1967 to 1972. Donald worked hard for the enhancement of mathematical scholarship in the department. He passed away in 1978. His wife, Rosemarie, contributed greatly to... Family and friends of Francis Mays
Francis was a lawyer for a long time who, in addition to an active private practice, also served the area as the public defender. He died in October 1990, and was a well known figure in the local courts and legal profession. He was serving as president of the... Family and friends of Gary Coover
This scholarship has been established by the family and friends of Dr. Gary Coover. During his distinguished career of 31 years at Northern Illinois University, Dr. Coover was instrumental in the development of the Psychology program by holding various positions... Family and friends of Gerald Maryanov
Gerald Maryanov was a professor within the Department of Political Science. Both his wife, Mona Adina Theisen, and his son, Michael Maryanov, are graduates of Northern Illinois University. Family and friends of Kathy Orr McDonald
Kathy Orr, a former Northern Star editor, died during the summer of 1997 at the age of 34. She was an award-winning reporter at the Daily Southtown and had previously worked at the Rockford Register Star. She was viewed as a standard bearer in the newsroom for her... Family and friends of Leslie A. Holmes
Leslie Holmes was born in Freeport, IL. He earned teaching and travel research fellowships from the University of Illinois and directed geological research in the southwest for the Skelly and Texas Oil companies. During the depression, he became a geography and... Family and friends of Margaret May Duncan
Margaret Duncan was a former professor and chair of the Department of Physical Education for Women at NIU from 1958 to 1973 when she retired. As department chair, she planned and designed Anderson Hall which was completed in 1964 and served as a modern facility for... Family and friends of Margariete Montague Wheeler
Margariete Montague Wheeler was an Associate Professor of Mathematics at Northern Illinois University where she taught for 15 years. She was deeply committed to the work of the Illinois Council of Teachers of Mathematics, the International Group for Psychology of... Family and friends of Mrs. Iris Adam
Iris Adam graduated from NIU with her Bachelor of Science degree in education in 1969. Mrs. Adam passed away on May 13, 1992 after working for the Rockford School District for 15 years. She was a special education teacher, and a dedicated and devoted teacher of... Family and friends of Paul Busija
Paul Busija graduated from NIU with a degree in Music Education, May 11, 1974. While Paul was at NIU he was a member of the Huskie marching Band, Pep Band, Jazz Band, Wind ensemble, Concert Band and Orchestra. He attended graduate school during 1974-75. Paul was a... Family and friends of Professor John D. Graham
Professor John D. Graham was a long time faculty member in the Chemistry Department at NIU and made considerable contributions to the undergraduate and graduate programs in that department. Family and friends of Professor Waldo Burchard
This endowed fund has been established by family and friends to honor and to memorialize Professor Waldo W. Burchard and to create a means of support for a graduate scholarship award. Waldo was a long time faculty member in the Sociology Department at Northern... Family and friends of Reynolds Whitney
Reynolds Whitney was a member of the faculty in the Music Department at NIU from 1948 until his death on January 2, 1978. He was a professor of piano and was extremely well-known throughout the region. He appeared with the NIU Philharmonic Rockford Symphony and... Family and friends of Richard H. Howland
Richard H. Howland is a former professor and chair of the Department of Marketing of NIU. Howland joined Northern in 1964 and was with the university until he could no longer teach. He received many honors as a teacher, including the NIU Excellence in Teaching... Family and friends of Robert H. Bauernfeind
Robert H. Bauernfeind was a veteran NIU professor and a national expert on standardized tests and testing. He died suddenly on February 22, 1992 at the age of 66 while still an active member of the educational psychology faculty. Robert's career was devoted to... Family and friends of Sydney Smith
Sydney Smith was an NIU faculty member in the Theatre Arts Department from 1969 until 1976. Mr. Smith retired in 1976 and passed away in 1978. Mr. Smith had a long and illustrious career in the theatre prior to coming to Northern Illinois University.