 Family and friends of Wesley I. Schmidt
From 1961 to 1985, Dr. Schmidt was a Professor of Counseling at NIU. He made significant contributions to the field of guidance, counseling, and testing, and to the field of human resource development. In addition to conference presentations, workshops, and professional articles, Dr. Schmidt consulted with private companies, as well as with many non-profit organizations. Family and friends of Wilbur A. Smith
Dorothy S. Smith, together with family and friends, originally established this scholarship in honor of her late husband Dr. Wilbur A. Smith. Dorothy and Wilbur's children subsequently requested that Dorothy's name be added to the scholarship fund as a way to honor her life work, as well as her husband's. Dr. Wilbur A. Smith served for more than four decades as a Professor, respected colleague, and mentor in the School of Music at Northern Illinois University. Mrs. Dorothy S. Smith was a Prominent realtor in the DeKalb community, and was strong proponent of equal opportunity housing laws and other important human relations concerns. Family, friends and professional colleagues of Carl W. Cicero
Carl W. Cicero was a graduate of NIU College of Law of the Class of 1984. Carl was a significant contributor to the moot court program while a student at the College of Law and a member of the winning team in the First Annual Moot Court Prize Competition. Family of Ira Edgar Odom
Dr. Odom was a professor of geology and mineralogy at NIU from 1964 to 1981. He then became Vice President for Research and Development at American Colloid Company from 1981 to 1994, after which he served as a consultant for several industrial mineral companies. He passed away in 2003. Dr. Odom had a wide interest in clay minerals and sedimentary rocks, and he was an expert in bentonites and the smectite clay mineral group. He was a dedicated professor who believed a student should be given the practical aspects of a subject and not just the theory. Farney R. Wurlitzer
This fund was established through the generosity of the Farny R. Wurlitzer Foundation in 1989. The foundation was established in the 1940's by Farny and his wife Grace. Farny, who died in the early 1970's, was the last family member involved with The Wurlitzer Company. The Wurlitzer Company was primarily known for its production of premier pianos and organs, both pipe and electric. The foundation began with a mission and focus of providing financial assistance to further music and performance education.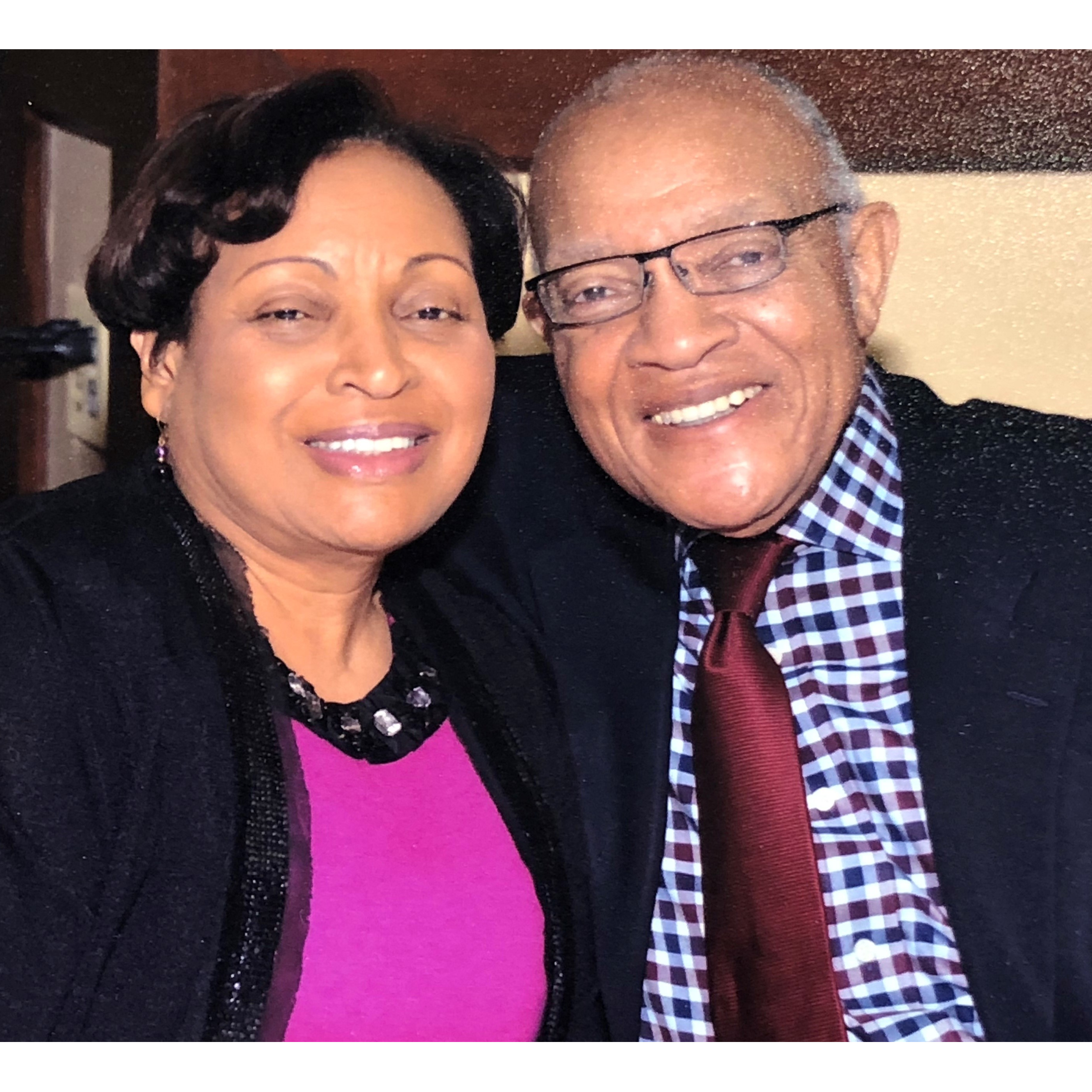 Faye and David Knight in memory of Kevin D. Knight
On Tuesday, March 30, 2004, a NIU alumnus who embodied all of the qualities of a student leader passed away. Kevin D. Knight was an exemplary leader. He served NIU as a catalyst for positive change and as a model for up and coming student leaders to follow. His time at NIU was well used, as he dedicated himself to the betterment of campus life for all students. He worked hard in various positions while receiving numerous awards and recognition for his work. He was also chosen to represent the student body on the NIU Presidential Search Committee. His advocacy for student interest was strong and vocal, but always polite and professional. Kevin seemed to feel that his greatest accomplishment was to encourage others to serve their university and their community. He personally recruited students to hold office or join organizations. The memory of Kevin and his efforts live on in the hearts of the students, faculty and staff that knew and loved him. It is fitting that the annual NIU Campus Leadership Awards Ceremony was renamed the "Kevin D. Knight Student Leadership Awards Ceremony" to honor one of NIU's greatest student leaders. The Kevin D. Knight Student Leadership Award Endowment was established by his father, David 1. Knight, who recently retired from Pfizer, USP as Senior District Manager Master Level after a long and distinguished career in sales and marketing. David Knight was inducted into Pfizer's Sales Management Hall of Fame in 2007. He received his bachelor's and master's degrees from Tennessee State University and then was commissioned as a Second Lieutenant in the U.S. Air Force.This scholarship is established by his parents, Faye and David Knight. Floann Hamilton
Dr. Hallie J. Hamilton enjoyed a 33-year career at NIU. He worked in public relations and sports publicity upon being hired by Northern, then continued his career as a well-loved and admired journalism professor. Hallie also took pleasure in time spent as an advisor for the Northern Star. He possessed a deep dedication to promoting the field of journalism and an even deeper devotion to his students with whom he continued to communicate until the end. Flora Terwilliger, Charles C. and Marcia Terwilliger Adams, family and friends of Dr. George L. Terwilliger
Dr. Terwilliger served as a member of the faculty in the Department of Biological Sciences for 43 years, retiring in 1968. During that period, he served as Department Chairman for 12 years. Florence E. Doyle
This fund was established in memory of Dr. Florence E. Doyle, Associate Professor of Education and Counselor at NIU from 1962 to 1972 when she died in an automobile accident. Frances Rowe Katz
This annual award honors James E. Katz, Ph.D. who received his Bachelors and Masters degrees from Northern Illinois University's Department of Sociology. Frederick L. Kitterle
Frederick L. Kitterle, (1943-2005) dean of the College of Liberal Arts & Sciences (1995-2005), was a champion of the undergraduate student and their experience at Northern Illinois University.Dean Kitterle had a great passion for education and to enrich the academic experience of students. Even during his terminal illness, he often worked 12 hour days never wavering in his dedication to the university and to his college's faculty and students. Fred was known for his dedication, enthusiasm and excitement. He was always creating new ways to improve and enhance the experiences of students, faculty and alumni. Fred Kitterle made a significant difference in the lives of students at NIU. In the true spirit of his passion and enthusiasm, the Dr. Frederick L. Kitterle Memorial Scholarship Fund has been established to continue Fred's legacy of making a difference in the lives of students at Northern Illinois University. This fund is established by Raymond and Pat Smerge to honor Dr. Kitterle. Friends and associates of Earl W. Hayter
Dr. Hayter served NIU from 1936 until his retirement in 1969. He was instrumental in establishing the University Archives and was appointed University Historian at which time in 1974 he completed his book, Education in Transition: The History of Northern Illinois University, 1899-1974. In 1984 the Regional History Center was named in honor of Dr. Hayter. He was instrumental in setting the priorities for the Department of History in 1959 and through his advice and counsel helped achieve national recognition for the department. Friends and Family of Alexa Rae Bertram
This Fund was established in honor and loving memory of Alexa "Lexi" Bertram who passed away unexpectedly on June 14, 2008. It is the hope of her family and friends that through this scholarship, Alexa's memory will continue to live on and encourage incoming freshmen to achieve the goal of earning a college degree from NIU, as was the dream of Alexa. It is the intent of this scholarship to financially assist graduates of Glenbard North High School who embody the spirit, and strength in character, that Alexa exemplified as a student and most importantly, as a person. Alexa was a passionate and creative young woman full of many talents. Growing up, she participated in science fairs, Brownies, Girl Scouts, sports, and dance. She was also an altar server at her parish. At a young age, Lexi began to learn the importance of her education, civic responsibility, and the arts, all of which steered her path as a young adult. Fulfilling her aspirations, Alexa was proud to have been accepted to NIU for the fall 2008 semester, and could not wait to begin life on campus. It was her intention to become a psychology major with a minor in creative writing. As a student at Glenbard North High School, Alexa was involved in many different causes, and believed in taking a stand for her beliefs. She participated in 'Students for Peace and Peer Mediation' and 'People for the Ethical Treatment of Animals' (PETA). In January of 2008, she had the opportunity to participate in a 'Right-to-Life' Rally in Washington D.C. She graduated in June of 2008 as an honor roll student. Alexa was an avid reader who could read a novel in two days. Alexa also had a passion for writing, and was recognized in the Spring 2008 issue of College of DuPage's Prairie Light Review Literary Magazine for her poetry. Alexa had big dreams but also enjoyed the small things in life like shopping, music, movies, yoga, Starbucks, and Harry Potter books.Alexa's family and friends will always remember her as a caring, intelligent, and passionate young woman. She was the kind of person who wanted to make a positive difference in the world. As a registered organ donor, Alexa was able to change lives. In her passing, she saved the lives of three adults. Despite being taken before her time, Alexa's desire to be a part of NIU will be fulfilled even in her absence. It was her goal to earn her degree from Northern Illinois University. Her family and friends have established this scholarship so that her legacy will live on. She is greatly missed. Friends and family of Jenefer M. Giannasi
Dr. Giannasi came to NIU in 1971. She served the Department of English as Director of Freshman English and Coordinator of English Education. She played an active role as adviser to Phi Alpha Delta, NIU's pre-law fraternity. Her life as a teacher and scholar was devoted tot he fields of English Education and Rhetoric and Composition. She was a challenging teacher and a lasting influence in the lives of many students at Northern. This fund was created as a memorial to Dr. Giannasi upon her passing in 1989 at the age of 54. Friends and family of Kevin Cull
Kevin Cull graduated from Prospect Township High School and graduated from NIU in May of 1986 with a major in Chemistry. He entered graduate school at the start of the 1986 summer session. At the time of his death on November 10, 1988, he had completed all of the requirements for the Master of Science degree (Analytical Chemistry) except for the final oral defense of his thesis. Friends and family of Linda Kay Barnes
This scholarship was established by friends and family of Linda Kay Barnes. Ms. Barnes devoted 30 years of her professional life to adapted physical activity as a volunteer in various summer Special Olympic camps and a teacher of adapted physical activity in Texas and Illinois. Most recently, she was an Adapted Physical Education Specialist in Glen Ellyn, Illinois. Friends and family of Nancy Wick
This fund has been established in memory of Nancy C. Wick. It has been made possible by contributions from the family and friends of Nancy C. Wick of Aurora, Illinois. Nancy was enrolled in the Department of Geography with a major in meteorology when she passed away suddenly in August 1987. Friends and family of Sarah Fuller
The Sarah S. Fuller Memorial Clinical Research Award has been established through efforts of the friends and family of Sarah S. Fuller according to her expressed wishes. Its purpose is to establish and maintain a lasting tribute to Dr. Fuller, a member of the faculty of the School of Nursing at NIU until her untimely death on July, 1, 1980. Dr. Fuller was deeply respected by her colleagues, students, and university associates and this fund is established to create a meaningful and permanent memorial to her many contributions in the field of nursing at NIU. Friends, colleagues and students of Alfred F. Young
Professor Alfred F. Young is an internationally-known cultural and political historian of the Revolution. His book The Democratic Republicans of New York: The Origins, 1763-1797 (1967) was a pioneering examination of the ideology and politics of ordinary people in New York state in the 1780s and 1790s. Professor Young has encouraged younger historians, reading their manuscripts carefully, thereby improving the quality of the profession immeasurably. He has served the NIU History Department since 1964, quickly becoming a mainstay in both the undergraduate and graduate programs. His undergraduate course on the American Revolution has remained very popular, and his graduate seminars on the Revolution and On Ordinary People have been crucial to the development of numerous graduate students. During his years at NIU, Professor Young has directed seven distinguished dissertations. Friends, faculty and alumni of the NIU College of Education
Dr. Collins was more than an educator. He was a teacher's teacher, an administrator's mentor, and a superintendent's confidante. It is hoped that the recipients of this scholarship will, like Dr. Collins, become outstanding professional educators dedicated to helping young people perform to the best of their abilities. Friends, graduates and fellow faculty members of Malcolm P. Weiss
Dr. Weiss received his Ph.D. in geology from the University of Minnesota in 1953 and spent 15 years on the faculty at Ohio State University.He came to NIU in 1967 as the very first chair of the Department of Geology. Dr. Weiss was instrumental in establishing NIU's original geology field camp. He retired in 1988 but continued in the department as Professor Emeritus until 1994 when he moved to Santa Barbara. He passed away in 2002. Mac Weiss was a firm believer that field instruction and learning were fundamental to the education of a geologist. This scholarship was created out of the generosity of friends and alumni who admired Dr. Weiss and shared his commitment to students and to field instruction. Friends of LeRoy Mitchell
Born in Mount Pleasant, New York, LeRoy Mitchell became a part of the foster system. His foster parents, both of whom has third-grade educations, moved during the Great Depression years to White Plains, New York, from the South in search of a better way of life. Mitchell, the next-to-youngest of the couple's 12 foster children, was the only one adopted. Mitchell entered the world of educational opportunity at State University of New York-Buffalo. He was teaching junior high school when his alma mater offered him a job in financial aid for its new educational opportunity program. In June, 1980, he came to NIU from Canisius College in Buffalo, New York, to become director of the CHANCE program. He worked in a similar educational opportunity program while at Canisius College. He has carried on the good work of his parents: Mitchell and his wife, Veatrice, are parents of four. Three were adopted from the 50+ foster children who have come through the Mitchell home. The Mitchells also maintain a house of the Lord. They founded the New Hope Missionary Baptist Church – DeKalb's first African American congregation – and Mitchell remains the pastor. He has managed to squeeze his pastoral duties into his lunch breaks. Rev. Mitchell retired from NIU in 2008. Friends of NIU
The DreamWorks Scholarship was inspired by a group project conducted by College of Business students Mason Bush, Jake Eggart, Tyler Gancarz, and Gabriella Lopez as part of their OM&IS 352 class. These students have known firsthand the challenges of financing a college education and decided to create a class project to address this issue. Together, they worked to solicit individuals, collaborate with local businesses, and create social media strategies to address this important issue. Each of the students involved in the project plans to become an NIU donor after graduation. Friends of the Fast-Trak MBA Program
"Friends of the Fast-Trak MBA Program" consist of faculty and individual donors who are committed to providing financial support to NIU students who are pursuing a FastTrak MBA in the NIU College of Business. Friends, relatives and professional colleagues of Lawrence B. Hapeman
Lawrence Hapeman was a dedicated faculty member of noteworthy standing at NIU where he directed and taught in programs for training teachers of visually handicapped youngsters and adults. As an indication of Dr. Hapeman's extraordinary teaching ability, he was the recipient of the NIU Excellence in Teaching Award in 1977. In a few short years from 1973 to 1978, Dr. Hapeman exercised great impact nationally, regionally, and locally upon the education and training of visually handicapped persons. Gail Ebers Hickey
Gail Ebers Hickey graduated from NIU in 1958 with a degree in Mathematics. Her passions for math was evident during her five years of teaching students at James Hart Junior High School. After five years of teaching, Gail and her husband, James, started their family and Gail left teaching to raise her two daughters and one son. Her generous bequest publicly demonstrates her belief in quality education by providing scholarships to deserving students who might otherwise not be able to attend NIU. Gamma Pi Chapter of Beta Alpha Psi
The Gamma Pi Chapter of Beta Alpha Psi deeply felt the loss of Brian Deets and responded by establishing a scholarship to carry the memory of Brian into perpetuity, recognizing his strong commitment to education while serving as an inspiration to others. Brian Deets was an exceptional student and dedicated classroom and community leader. Brian was tragically killed in an automobile accident in February 2001 during his daily commute to NIU. In Brian's death, the university not only lost an aspiring young accountant, but a cherished friend – someone who dedicated much of his free time to helping his peers and serving the community. Gary Dittmer
Dr. Lucinda Juel Dittmer believed strongly in pursuing a good education and that education creates opportunities. She and her husband Gary raised two daughters, Susan and Sarah. They have instilled in them many valuable life lessons including the importance of family and following dreams. Lucinda believed preparing students for the future meant meeting them at their intellectual level and providing them with problem solving skills across the mathematics, science, and technology fields. Born into a family that placed a high value on education, Lucinda received her bachelor's degree in education from Western Illinois University, her M.B.A. from Florida Atlantic, and her Ph.D. from NIU. Teaching was the common thread that ran through her professional life. She began her career as an elementary school teacher in Florida, then moved into the corporate world in the airline industry. Even while working from 1979-1989 in finance for United and Eastern, Lucinda continued to teach through staff training in various areas with the airlines.Lucinda's love for teaching brought her back into the middle school classroom in St. Charles, Illinois, from 1999-2007. There, she would develop middle school curriculum including problem-based learning units and coordinate the annual math fair. In 2007, she took a job with the Illinois Mathematics and Science Academy and taught problem-based learning to other teachers and offered them mentoring. At the same time, she decided to return to school to earn her Ph.D.It was also at this time in 2013 that Lucinda was diagnosed with a brain tumor. Lucinda completed her thesis on problem-based learning from her hospital bed the day before she was to undergo brain surgery.In her personal life, Lucinda gave generously of her time to organizations she cared deeply about. During her daughters' early years, she was very involved in their activities and education. She was a Girl Scout leader, homeless shelter volunteer, and contributed her expertise to many school and educational programs.Together, the family has established this scholarship agreement to remember Lucinda's legacy and help further the education of students studying elementary education at NIU. Gaylen and Joanne Matthew Larson
Gaylen Larson and Joanne Matthew met at a state 4-H leadership conference in 1957. She was graduated from Morrison (IL) Community High School in 1957, and Mr. Larson was graduated from Leland Community Unit School District #1 in 1958. They married in 1960 and completed studies for bachelor's degrees from Northern Illinois University in 1961. Her initial focus was on teaching business education courses at the high school level while his focus was on accountancy. Mr. Larson's professional career included twenty years with two major international CPA firms where he was responsible for a wide variety of clients, fifteen years at the helm of accounting and other financial and operational activities of a large New York Stock Exchange conglomerate, five years as a member of the Financial Accounting Standards Board where he dealt with many complex accounting issues, and several more years as a board member and consultant. His professional activities included serving as a committee member or chair of several influential, national level groups. Especially noteworthy was his leadership role in developing a model that was adopted globally for business and other institutions to assess, improve and report on the adequacy of internal controls and risk management processes. His community activities included serving as, chairman of the board of Chicago's Gateway Foundation and of the NTIJ College of Business Board of Executive Advisors. Mrs. Larson taught high school business courses initially and then was employed as administrative assistant to two prominent CEO's. She subsequently held public office in her resident village for twenty years, managing administration and strongly influencing design and implementation of new governmental policies.She has been active with the American Hemerocallis Society at the national, regional and local level and in numerous garden clubs located in three states. She is accredited by the National Garden Clubs, mc. as a Landscape Design Consultant and as a Gardening Consultant. In addition, she enjoys volunteering in numerous community organizations. The purpose of the Larson scholarship is to assist a select few highly promising graduates from their respective high schools who demonstrate financial need and wish to seek an undergraduate degree from the College of Business at Northern Illinois University.
George Shur and family
George M. Shur, a graduate of Colby College (A.B., 1964) and Boston University School of Law (J.D. 1968), retired from Northern Illinois University in 2003 after serving 20 years as general counsel. Mr. Shur frequently stated that taking the job of legal counsel and moving to DeKalb was one of the best decisions of his life. He loved the academic environment, NIU athletics and going to both NIU football and basketball games. An avid supporter of education and the community, Mr. Shur was elected to the DeKalb (IL) Board of Education in 1991 for eight years and was elected President of the Board from 1995-1999. Mr. Shur also served as a member of the Illinois Attorney Registration and Disciplinary Commission. Prior to his time at Northern, Mr. Shur was a partner in the law firm of Bernstein, Shur, Sawyer & Nelson in Portland, Maine, where he specialized in education, municipal, administrative, and trial law. Mr. Shur presented papers at numerous regional and national meetings of associations of higher education and attended the Harvard University College of Education Institute for Educational Management (1990). He was a member of the Bars of Maine and Illinois (both state and federal), the U.S. Courts of Appeal for the First and Seventh Circuits, and the U.S. Supreme Court. Mr. Shur served on the faculties of the ASJA Institute for Campus Judicial Affairs (at Bowling Green State University and Western Washington University) and the Stetson University College of Law Conference on the Law and Higher Education. He was President of the National Association of College and University Attorneys (NACUA) in 188-89, NACUA?s representative to the American Bar Association House of Delegates, and recipient of NACUA?s distinguished service award in 2001. In 1994, Mr. Shur received the Thomas S. Biggs, Jr. Award from Stetson University College of Law in recognition of national contributions and dedicated services to the field of higher education law. Also in 1994, he participated in a nationally televised ?Town Meeting,? at the annual conference of the Society of Professional Journalists, on the subject of public access to student disciplinary hearings. In addition, Mr. Shur served as an officer on the Legal Education, Admission, and Competence Committees of both the Maine and Illinois Bar Associations, and was a dean in the spring of 2003 sailing of Semester at Sea. Mr. Shur made many friends at Northern Illinois University?s College of Law, not only among faculty but also among the student body. It is through Mr. Shur?s generosity and the ongoing support of the Shur family and friends that this scholarship award has been established.