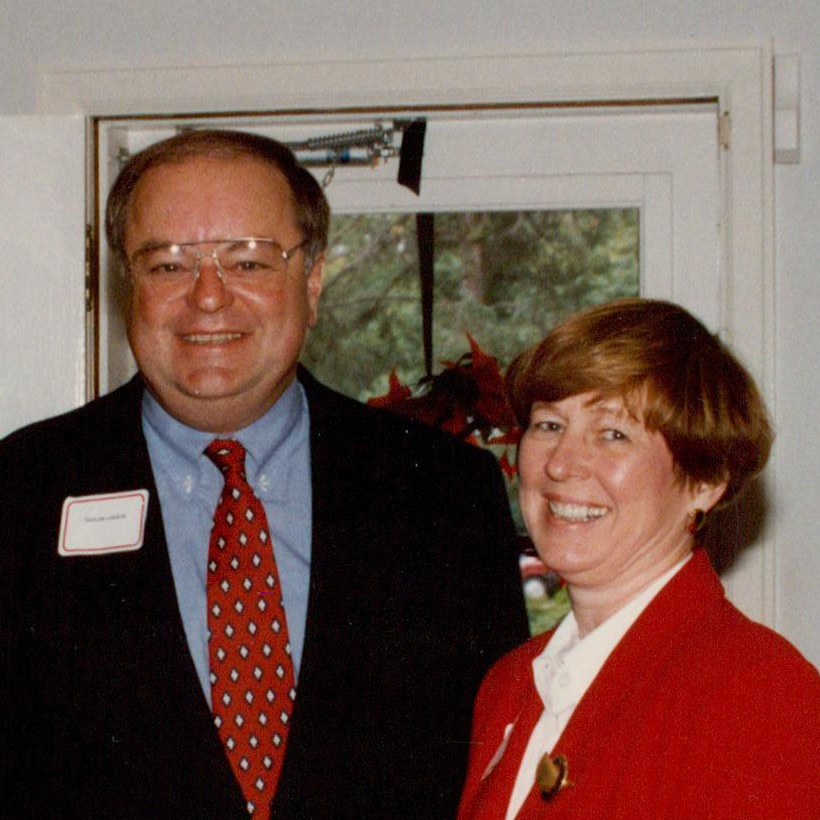 Gaylen and Joanne Matthew Larson
Gaylen Larson and Joanne Matthew met at a state 4-H leadership conference in 1957. She was graduated from Morrison (IL) Community High School in 1957, and Mr. Larson was graduated from Leland Community Unit School District #1 in 1958. They married in 1960 and completed studies for bachelor's degrees from Northern Illinois University in 1961. Her initial focus was on teaching business education courses at the high school level while his focus was on accountancy. Mr. Larson's professional career included twenty years with two major international CPA firms where he was responsible for a wide variety of clients, fifteen years at the helm of accounting and other financial and operational activities of a large New York Stock Exchange conglomerate, five years as a member of the Financial Accounting Standards Board where he dealt with many complex accounting issues, and several more years as a board member and consultant. His professional activities included serving as a committee member or chair of several influential, national level groups. Especially noteworthy was his leadership role in developing a model that was adopted globally for business and other institutions to assess, improve and report on the adequacy of internal controls and risk management processes. His community activities included serving as, chairman of the board of Chicago's Gateway Foundation and of the NTIJ College of Business Board of Executive Advisors. Mrs. Larson taught high school business courses initially and then was employed as administrative assistant to two prominent CEO's. She subsequently held public office in her resident village for twenty years, managing administration and strongly influencing design and implementation of new governmental policies.
She has been active with the American Hemerocallis Society at the national, regional and local level and in numerous garden clubs located in three states. She is accredited by the National Garden Clubs, mc. as a Landscape Design Consultant and as a Gardening Consultant. In addition, she enjoys volunteering in numerous community organizations. The purpose of the Larson scholarship is to assist a select few highly promising graduates from their respective high schools who demonstrate financial need and wish to seek an undergraduate degree from the College of Business at Northern Illinois University.