 Aaron Chait and Lindsie Miller
Abe Chait graduated from NIU in 1970 and was a loyal Huskie supporter until the time of his death. On most fall Saturdays over the past 40 years, he could be found surrounded by family and proud NIU alumni and friends either tailgating at home football games or following the team on the road. Abe's Huskie friends, and the memories they made, emriched his life greatly.
Abe's wife passed away when his two children were preteens, and his family is establishing this scholarship in his name to assist students who have persevered through a challenging time in their lives. A. Bond Woodruff and Margaret F. Woodruff
Dr. A. Bond and Margaret F. Woodruff both worked at Northern Illinois University during their lives. Margaret was also an NIU music alumna. A. Bond and Margaret were parents to Larry and Margaret. Their son, Larry, is a 1972 NIU alum. Adra Baker
Adra Wollenweber Baker was a 1934 alumna of NIU's Health and Human Sciences Department. Dr. S. Orville Baker, Mrs. Baker's deceased husband, was a professor of English at NIU from 1950 until his retirement in 1977, and chaired the department for 13 years. Adra established this fund in memory of Orville. Agnes Varis
Dr. Agnes Varis (1930-2011) believed that philanthropy uplifts both the individual and the community. Her astonishing life story serves as a reminder that anything is possible once we commit to a goal. The youngest of eight children born to a Greek immigrant family, Dr. Varis was the first in her family to graduate college. Her father, an ice cream pushcart vendor, died when she was 14. Her mother was an illiterate button seamstress who insisted that Agnes learn piano and excel in school. Dr. Varis earned an undergraduate degree in chemistry (a rare choice for women at that time) and English from Brooklyn College. She later attended New York University's Stern School of Business and was awarded an honorary doctorate in 2003 by Tufts University for her commitment to active citizenship. A legendary business leader, Dr. Varis started her first company, Agvar Chemicals, in 1975. She started Agvar Chemicals at the urging of her beloved husband, Karl Leichtman, who preceded her in death. She subsequently co-founded Marsam Pharmaceuticals, Inc. and Aegis Pharmaceuticals, both generic pharmaceutical companies. By 1984, Dr. Varis' political and business stature had grown to such an extent that she helped draft the Hatch-Waxman Act which eased the passage of generic drugs to market. She also helped draft the Greater Access to Affordable Pharmaceuticals Act, which was intended to close loopholes in the 1984 law. An ardent guardian of women, animal, and social rights, Dr. Varis dedicated herself to her political principles. She was proud to call many politicians her friends, including Presidents Bill Clinton and Barack Obama. In 2010, Dr. Varis was appointed by President Obama to the President's Committee on Arts and Humanities (PCAH). Upon her death, on July 29, 2011, members in both the United States Senate and the Congress publicly recognized her achievements in business and philanthropy and thanked her for her service to the people of her country. During their later years, Dr. Varis and her husband supported the arts, especially music, which they both believed "belonged to the people." During her lifetime, Dr. Varis donated more than $30 million to various arts programs, many at the Metropolitan Opera, where she was a board member. One program she supported included the popular Agnes Varis and Karl Leichtman Rush Tickets program (which allowed $100 opera seats to be purchased for $20). The couple underwrote the 2008 premiers of politically charged modern operas -Philip Glass's "Satyagraha," about Gandhi, and John Adams's "Doctor Atomic;" about J. Robert Oppenheimer and the atomic bomb. Dr. Varis also helped jazz musicians through the Jazz Foundation of America by funding, among other projects, the Jazz in the School program in the aftermath of Hurricane Irene so that New Orleans musicians could find employment. At Jazz at Lincoln Center, she built the Agnes Varis and Karl Leichtman Rehearsal and Recording Studio, one of the largest recording studios in New York City. Dr. Varis found her work ensuring the wellbeing of animals to be the most rewarding. A member of the Tufts University Board of Overseers and the Tufts Board of Trustees, Dr. Varis provided funding for the Agnes Varis Campus Center and Auditorium, the Agnes Varis Lecture Hall, and the Varis Cat Ward in the Foster Hospital for Small Animals. She and her husband were also benefactors of Tuft's Granoff Music Center and the Agnes Varis University Chair in Science and Society, dedicated to exploring scientific discovery and its impact on humankind. Having lived a life full of love and duty, Dr. Varis is sorely missed by her dear friends, as well as the thousands of strangers whose lives she affected through her tireless work and long list of charitable efforts. A. Kerby and Helene Tink
Dr. & Mrs. Tink hope this endowment will assist in the preparation of teachers who are knowledgeable in human development as well as in the skills necessary to satisfactorily meet the needs of tomorrow's world. This gift will sustain the interest which Dr. Tink exhibited throughout his teaching career in Wisconsin Public Schools and the College of Education at Northern Illinois University.
The Tinks do this as a token of appreciation for their parents and teachers who did so much to help them grow. Albert J. Coxhead
Albert J. Coxhead established this fund in honor of his late wife, Mrs. Coxhead. This fund is in memory and recognition of the 40 years that Mrs. Coxhead taught in the primary grades in Illinois schools including the University of Illinois, Northern Illinois University, and the Rockford school system. Alex Paytuvi
Consuelo and Carlos Paytuvi were immigrants to the United States by way of Cuba after fleeing communist Cuba in hopes for a better life for their children and themselves. Upon fleeing the Paytuvi family was split as the government required that any airfare be purchased with U.S. dollars instead of the local Cuban peso. U.S. dollars were very difficult to come by so the decision was made that, hopefully temporarily, that Mr. Paytuvi would forge a new path for his family. Carlos went to Spain, leaving his wife and young daughter, where he awaited approval to enter the United States. Consuelo stayed in Cuba while waiting for the Cuban government to approve her departure. Roughly a year later, upon receiving permission to leave, Mrs. Paytuvi and her daughter immediately headed to Mexico where they applied for entry in the United States so that they could reunite as a family.Consuelo and Carlos, while in Cuba, attended the University of Havana. Mrs. Paytuvi received a degree in Accounting and Finance and Mr. Paytuvi received his degree in Commercial Arts and Advertising. However, even though both were highly educated, upon arriving in the United States, they took jobs working in factories to make ends meet, knowing that through hard work and the educations they had earned, things would work out for them. To the Paytuvi family, the United States was a land of opportunity, rewarding those willing to work hard and educate themselves. As time passed Carlos, started working in a factory at Duo Fast Corporation making parts for pneumatic nail guns. From there he found a job as a pattern maker for the Florsheim Shoe Company. After three years in this role he was taken off the factory floor and promoted as an assistant to Florsheim?s head designer. Here Mr. Paytuvi would be the prot?g? of Florsheim?s head shoe designer. This career in fashion flourished as within five years Carlos; became the Head Senior Designer for Florsheim. In this role Mr. Carlos responsibilities included developing lines of shoes for each season and working with suppliers and factories to develop the best quality footwear in the business. His career there would span over thirty five years and enable him to travel the world and leave his mark in the business. Consuelo began working in the U.S. by taking a job at the Zenith Television factory. Having formerly been the Accounting Controller for the largest hospital in Havana, she knew that this was just the first step in establishing herself in the United States and she also knew that through perseverance and her education that in time she would be off on a new path. After some time working in the Zenith factory, Consuelo moved back into the world of accountancy and was employed by various manufacturing companies and banks where she had a successful career spanning a multitude of roles specific to the accountancy profession. Both Consuelo and Carlos have instilled a passion for education, hard work and family within their children and their grandchildren. A college education was never considered an optional exercise, but just a first step in continuing a professional education. Their son, Alex, has a Bachelor of Science degree in operations management and information systems, and a Master?s of Science degree in information systems from Northern Illinois University?s College of Business. Alex has also been a longtime supporter of Northern Illinois University, serving on the OM&IS board for more than a decade. His career has spanned nearly twenty years and after of a decade of work as a consultant, Alex?s last eight years have been working for Microsoft. Alex has established this scholarship in his parent?s names because ?they are my heroes, supporting me in everything I have ever chosen to apply myself to. They have always made it clear that education is a key that opens many doors. Having that key and some ambition can take you as far as you want to go.? He hopes the students who are awarded this scholarship have the best of luck in their personal and professional pursuits and are passionate about everything they do. To these students, Alex says, ?Challenge conventional thought and lead by example, and to remember, failure is a good thing. Failure means you are trying. Fail fast and keep going. Perseverance accompanied with a thirst for knowledge will take you a long way.? Alex Wenner
Gisela Maria Wenner was a practicing nurse in Germany before she married and moved with her family to the United States. Her son, Alex Wenner, is establishing this endowment in loving memory of his mother. Alice H. Hicks
Alice H. Hicks received her bachelor's degree from Northern Illinois State Teacher's College in 1956. Even though she was married and out of high school ten years, she pursued her degree by moving to DeKalb during the week and returning home to Sterling, IL on weekends. She taught as a substitute and developed a desire to become a librarian. She returned to NIU and received her master's degree in library science. She continued teaching and established libraries in six rural schools, and initiated the curriculum library for the Sterling Community School District. She established this endowment during her lifetime to support students wishing to pursue a career in library science. Alice Wilbur
William Wilbur gave of his time and service to the College of Business for over 27 years. He joined the Finance Department faculty in 1969. After graduating from the University of Kentucky with a master's in economics, he spent time in the business world before he realized his true passion for teaching. Before coming to NIU, he taught at the University of Texas – Austin, Memphis State University, Wofford College, and others. He had the knowledge and enthusiasm for his field of study and great respect for his students. He was nominated for the Outstanding Teaching Award by finance students in 1980 and 1984. After his retirement in 1991, Dr. Wilbur maintained a close association with NIU and the College of Business. He continued to write numerous articles which were published in professional journals. In addition he was a great sports fan and had a love of classical music. Al Kranz
Al was a longtime staff member at NIU and was instrumental in the development and education of our student athletic trainers. Al Kranz impacted NIU's athletic program, hundreds of student-athletes, staff, faculty, and current Sports Medicine techniques as the university's first Certified Athletic Trainer. Al was inducted as a charter member of the Illinois Athletic Trainers Hall of Fame in 1984. He was co-founder of the Illinois Athletic Trainers Association and aided passage of Illinois that regulates professional standards. He was a member of National Athletic Trainers Association and served as chief trainer in the Amoco corporate fitness program. Al worked as a student trainer at NIU, as a graduate assistant, as faculty assistant plus head trainer and assistant professor in physical education. Al served as head trainer at Illinois State and started a therapeutic rehab program within the NIU physical education courses. He conducted outreach program clinics within Chicago Public League personnel and was cited by colleagues for Excellence in Teaching. Al also served in the US Army during WWI. Allstate Insurance Company
The Allstate Corporation is the nation's largest publicly held personal lines insurer. A Fortune 100 company, with $156 billion in assets, Allstate sells 13 major lines of insurance, including auto, property, life and commercial. Allstate also offers retirement and investment products and banking services. Allstate is widely known through the "You're In Good Hands With Allstate?" slogan. Allstate was founded in 1931 and became a publicly traded company in 1993.It is through the generosity of The Allstate Corporation that these scholarships are being established at Northern Illinois University. Andrew and Gail Krmenec
This fund was established to honor the life, memory, and accomplishments of William Morris Davis, one of the fathers of North American Geography. Davis was a field scientist and Harvard professor of noted distinction. He was instrumental in the formation of The Association of American Geographers and established the first graduate program in Geography at Harvard University. In honor of his accomplishments in the field of geography. Andrew Patti
In loving memory, this endowment is established by the Donor to recognize and honor the life of his wife, Rita C. Patti, to provide an opportunity to a student who might not be able to afford the cost of an education at NIU. Rita Patti, the loving and dedicated matriarch of the family, was the pillar of strength for her family and her husband, Andrew, through every development and advancement of his career. It is Mr. Patti's hope that this scholarship will help students achieve their goal of receiving an NIU College of Business degree. Ann E. Carrel
John and Kathryn Link appreciated the value of education, and in their own unique ways, passed on the importance of education to many individuals during their lives. John was a self-made man. He gre up during the depression, was the eldest of eight children, and had to leave school after eighth grade to help support his younger siblings. John farmed his entire life; way very successful in the career he loved and was well-respected in the community. Throughout his life, John continued learning, albeit not in a formal classroom. John served on the local school board, instilled in his children the importance of education, and could easily discuss local and world events. Kathryn received her education from the local school system and graduated from Park College. She earned her B.S. in French. Kathryn began her teaching career in a one room rural school, teaching grades first through eighth. After raising her family, Kathryn returned to teaching; where she taught French, World History, and English to high school students. This scholarship was founded in loving memory of the Donor's parents. It is her hope, as a three-time alumna of Northern Illinois University, that the recipients will be able to achieve their educational dreams and perhaps pass on the opportunity, when able to do so, to others.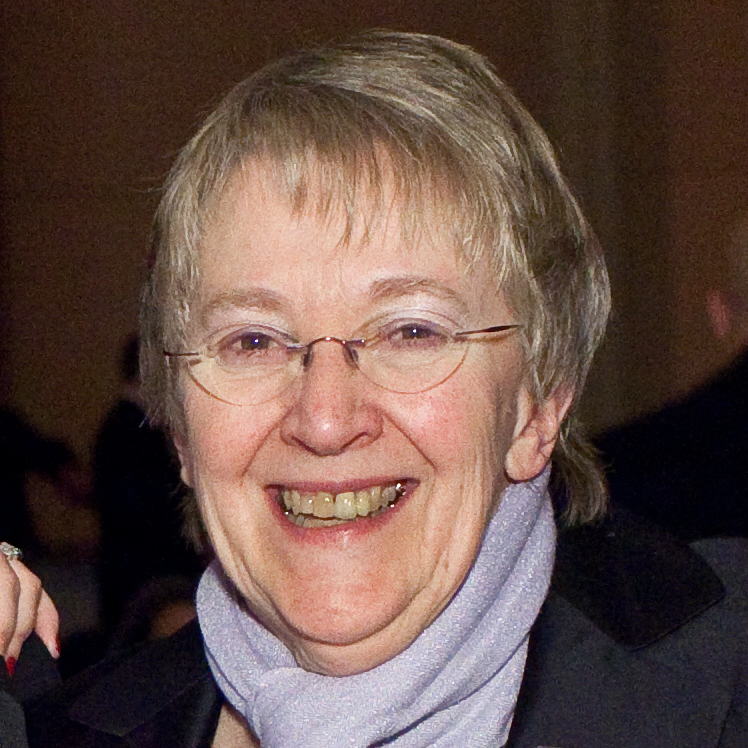 Anne C. Kaplan
Anne has been involved in developing many new programs, academic and supportive, during three decades at NIU and she is currently in charge of efforts to expand the university's connection to its surrounding region. In all of her roles, she has paid attention to issues that affect women particularly, including child care, returning to school after stopping, dual careers and secretarial staff issues. As a single parent, she moved from her own need for child care, to work to increase child care options in the community. Her leadership style is cited by her nominators as one of quiet example and successful team building, and many NIU women, and men, have found in her a mentor and an excellent source of career advice and encouragement.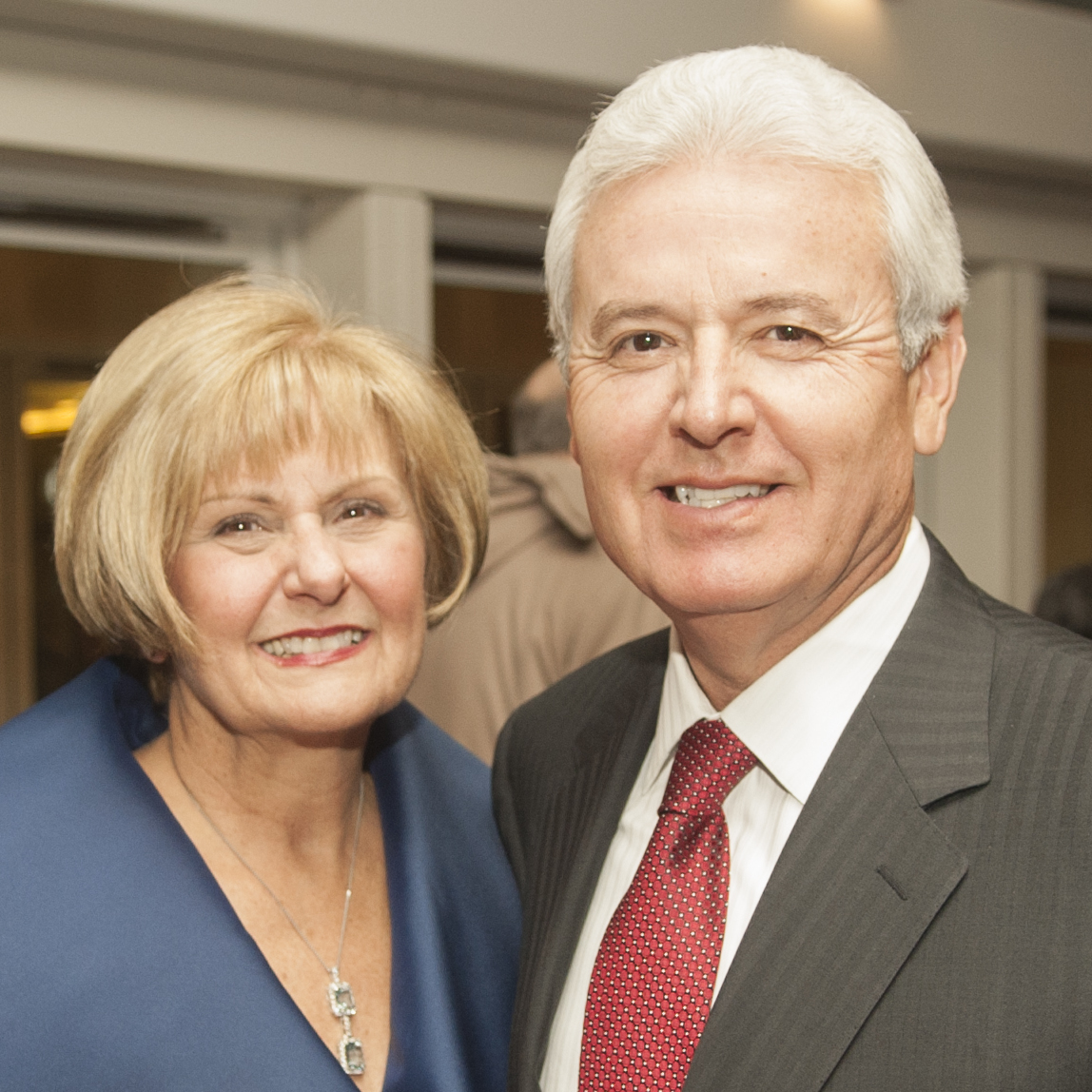 Anthony and Christine Speiser
The donors are graduates of Northern Illinois University where they met. Anthony received his B.S. in Finance in 1972 and his CPA in 1973. Christine received her B.S. in Education in 1973 and her M.S. in Educational Administration in 1981.
Christine worked as a teacher and principal for the Chicago Public Schools ("CPS") for nearly twenty years. She later earned a Master of Social Work degree and became a Licensed Clinical Social Worker at Children's Memorial Hospital serving on the Protective Service Team. Upon graduation, Anthony worked for Peat, Marwick, Mitchell & Co. (now KPMG) until 1979 when he became CFO and later COO of a Chicago-based petroleum company. In 1989 he acquired 50% of Texor Petroleum Company where he continues as President. Texor is the largest independent gasoline distributor in the state of Illinois. The company operates as both a retailer and wholesale marketer of motor fuels to gasoline station dealers, government entities and commercial businesses.
Anthony is an alumnus of the Chicago Public Schools. He graduated from Lane Tech High School in 1968. This background, along with Christine's career experience with CPS has provided them with a strong interest in supporting the NIU education of other CPS alumni. The Speisers have been active in several local charitable organizations for many years. Anthony also serves on the NIU College of Business Board of Executive Advisors and Christine serves on the NIU Foundation Board of Directors. The Speisers have two married children and live in the Chicago area. Anthony and Terran D'Andrea
Mercedes de Martinez and her husband Aurtero are the founders of FANA (Foundation for the Assistance of Abandoned Children) Bogota, the organization with which Terran and Anthony adopted their two beautiful children, John and Angela. Mercedes passed away in 2012 and the D' Andreas have created this scholarship to honor her memory.Mercedes Rosario Pineda de Martinez was born in Cartagena on September 24, 1939. In 1961, she married Arturo Martinez Gomez. The couple soon learned that it was unlikely they could have children. They returned to Canada, where Mercedes had attended college, and in 1968, welcomed a little girl, Maria Lucia, into their home. Hoping to give hope to other adoptive couples in Colombia, Mercedes worked hard to make adoption in Colombia less cumbersome. Four years later, she and Arturo were able to adopt Elena and founded FANA.The couple's experience led them to welcome several abandoned children into their own home in 1972, and with the help of their parents and friends, they succeeded in providing a home for these children. In 1979, Mercedes founded the Hogar Marguerite d'Y ouville to better assist young mothers in need. She undertook several major campaigns in Colombia and traveled throughout the world to find support. She was invited for an audience with the Pope who was so touched by her work that he decided to send the Grey Sisters of Charity on mission to FANA. For 40 years, Mercedes and her family worked relentlessly to protect and defend abandoned children and were responsible for placing thousands of Colombian children with loving families all over the world. Anthony L. Manne
Anthony enrolled in NIU in 1942 and lettered in basketball, track, and baseball during his freshman year. He enlisted in the United States Marine Corps, serving from 1942-46. In June of 1946, he received an Honorable Discharge and returned to NIU where he continued as a member of the track and field team. In 1949, he earned his Bachelor of Science degree. He went on to earn his Masters of Science degree from Oklahoma State and teach at Riverdahl School in Rockford. In 1957, Anthony became an assistant professor at California State University Chico in the Department of Engineering Technology/Industrial Arts. In 1970, he prepared a program for Vietnam Vets for re-entry and placement in the work force. He retired from education in 1992 from the Los Angelos County School System. Now in retirement, he enjoys golf, politics, and candy making, and is writing a book – Anthony's Chocolates-On-the-Go. His wife, Carol, was in education from 1958 to 1992, and currently serves on the board of the Palm Springs Writers Guild. He has two sons, three grandchildren, and three great-grandchildren. Anthony is especially thankful to his parents who always encouraged him in his schooling and is very happy to have the opportunity to continue giving back to NIU with an academic scholarship. Antinette "Toni" Keller
This scholarship was created in memory of Toni Keller. Toni was an all-American girl with a zest for life and humanity. She was a 2010 graduate of Neuqua Valley High School in Naperville, Illinois, and a freshman art major at Northern Illinois University at the time of her tragic death. Toni loved skating, swimming, hiking and all things outdoors. She helped build a Habitat for Humanity home and embraced her talents through playing the viola, crafting beautiful watercolor paintings, and displaying her pottery creations during her high school art shows. Toni is remembered for her carefree spirit; her bright, cheerful attitude; her love of sunflowers; her big, beautiful smile; and for making others happy. Though only at NIU for six weeks before her death, she thoroughly enjoyed her first semester of college life and adored what she was doing.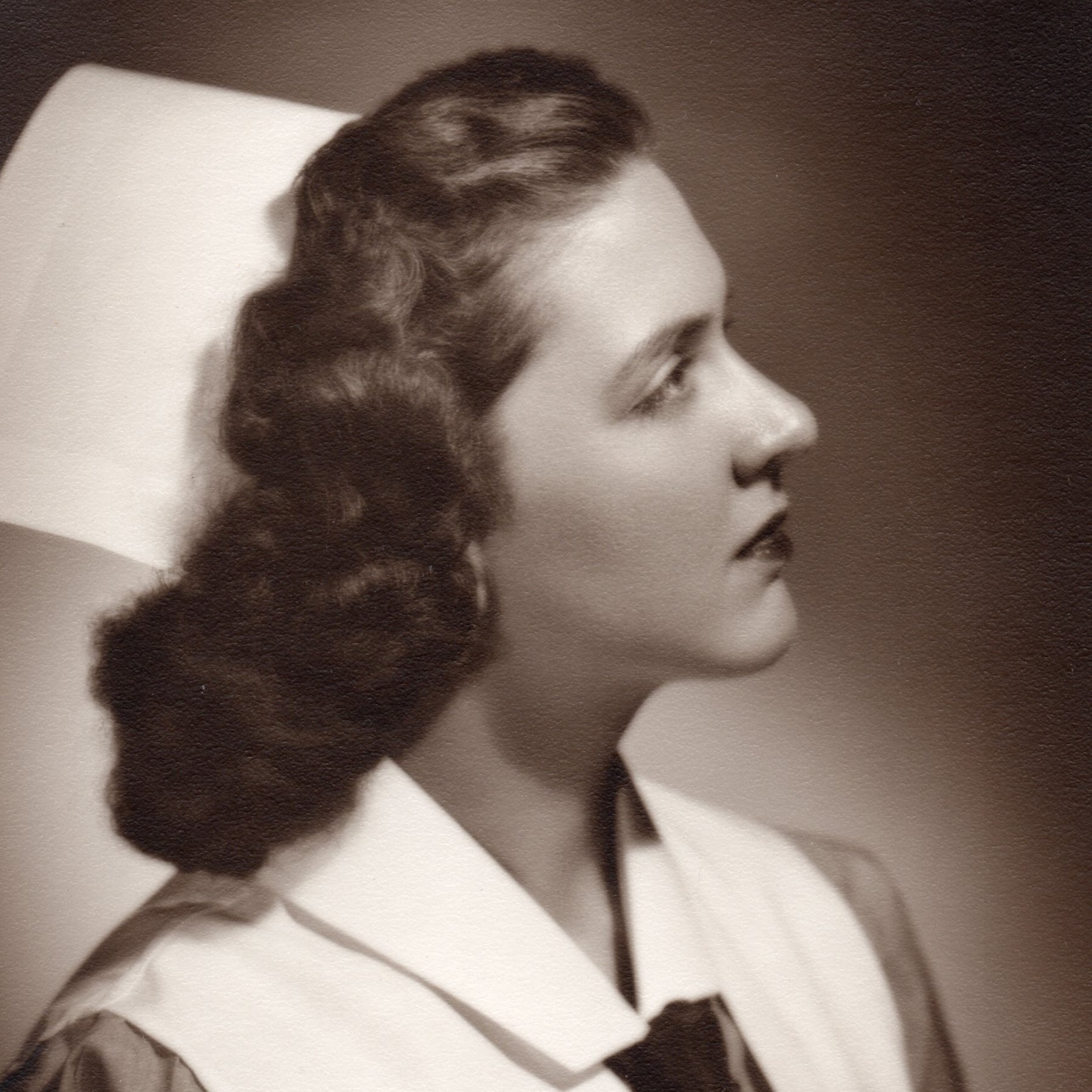 Appler Family
Esther J. Appler was an NIU graduate who also received a master's degree in nursing from Yale University. After graduation Esther worked in several educational and public nursing roles including Executive Director of the Ogle County Tuberculosis Association and Director of Nursing at Sauk Valley College. Eventually, Esther returned home to NIU to serve as an Assistant Professor of Nursing and to retire in 1988 as an Academic Advisor of Nursing.
Esther was known throughout her career for her hard work, professionalism and dedication to the practice of nursing. Her students remembered her fondly for the special attention she gave each of them and her sincere desire to help each student achieve his or her own unique success.
Esther came to nursing school from a family of modest means and therefore had to be employed throughout her time as a student and pay for most of her educational costs through work and scholarship money. Despite this challenge, Esther managed to maintain a high grade point average and was able to assist others as well during her education.
She once asked her mother "How will I be able to repay all those who helped me through Nursing School?" Her mother replied, "You will not be able to repay them, but you will be able to help others." Esther did go on to help others – countless others, in fact. She quietly helped nursing students with their career planning and sometimes with their tuition bills. She relentlessly helped her family, church, community and nursing organizations.
Her family remembers Esther as simply the most unselfish person they have ever met. She would spend nothing on comforts for herself, yet thousands to bring her family together from across the county so that they might know and love each other. Esther cared about each of the struggles of her family members and was there with encouragement and optimism every day of their lives. She was a hugger and a kidder and it was impossible not to be affected by her big heart and spirit.
Esther's family and friends are grateful for having been the recipients of her generosity and are honored to establish this fund. That, then, is the purpose of the Esther J. Appler Scholarship – to honor her memory and to perpetuate forever Esther's life mission of helping others.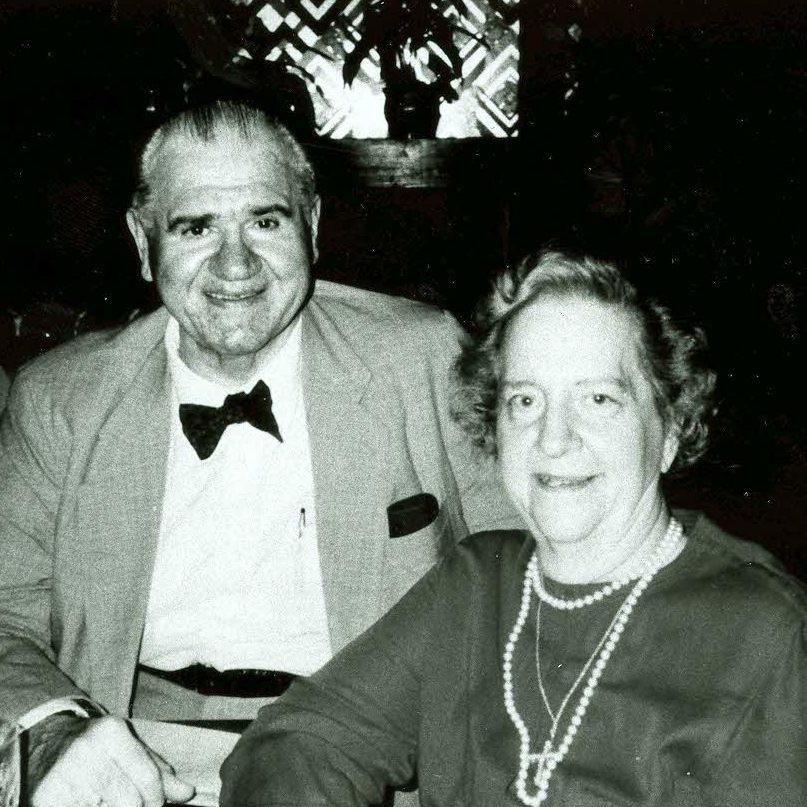 Ari Milan Kovacevich and Ruth A (Hardekopf) Kovacevich
Ari Milan Kovacevich is a 1950 graduate of Northern Illinois State Teachers College. His wife, Ruth A. (Hardekopf) Kovacevich is a 1945 graduate of Northern Illinois State Teachers College. Ari and Ruth experienced many good times during their days at NIU and established this scholarship in appreciation. Arthur D. and Florence S. Graffam
Arthur D. Graffam, born and raised in DeKalb, Illinois, graduated in 1941 from Northern Illinois State Teachers College, as Northern Illinois University was then known. He earned a Bachelor of Science degree in Education and then taught at Morris High School in Morris, Illinois from 1941-42. Following this first year of teaching, Mr. Graffam went to work for the Civil Service in Norman, Oklahoma teaching metal fabrication skills to military personnel, then went on to serve his nation as a commissioned Ensign in the United States Navy from 1943-44. On a visit to Nehring Electrical in DeKalb, Illinois, he observed Miss Florence Shemansky who was employed in the office. After he left the service, he contacted Florence and they began a courtship which led to their marriage on January 17, 1948. Before her employment at the Nehring Company, Florence attended the Bryant Stratton Business College in Chicago, Illinois. In 1946 Arthur began attending Colorado State College of Education (now the University of Northern Colorado) in Greeley, Colorado during the summer. He earned his Master of Arts degree in Education in 1950. Arthur also attended summer courses at the University of Iowa and Wayne State University in Detroit, Michigan. Arthur taught at Elgin High School in Elgin, Illinois for 39 years. Among the courses he taught, were wood-working and drafting. Florence worked in the offices at Block and Kohl's Department Store and became a homemaker in 1952 when their son David was born. As a faithful alumnus of Northern Illinois University, Arthur Graffam has been an active member of the Engineering and Technology Alumni Association. As a member of ETAS, Arthur was selected to serve on its Board for six years. Florence Graffam died on December 31, 2002. Arthur and David remember, with great love, her kindness, warmth, sincerity, empathetic nature, and compassion. This scholarship is meant to hold her memory, and honor the life, marriage, and family that she shared with her husband and son. Audrael Chiricotti
Audrael received her B.S. degree in speech pathology and elementary education in 1971. While at NIU, she was a member of Alpha Omicron Pi sorority where she served as philanthropic chair. Later, she worked in the Villa Park School District from 1971-1980 as a speech pathologist. Audrael's husband, John and daughters, Jennifer and Jessica, moved east to Bennington, VT, in 1980. The Chiricotti family then relocated to the Boston area. She worked as a substitute teacher in the Westwood School District where she was also a cheerleading coach. Audrael served as president of the Garden Club and was co-president of the Junior Guild of Catholic Charities. During this time, she also studied graphic design at the New England School of Art & Design. She also did freelance work in the Boston area. In 1997, Audrael and John retired to Williamsburg, VA. Audrael has been involved with many activities in the area including Colonial Williamsburg, the Jamestown-Yorktown Foundation, Hospice, Catholic Charities of Eastern Virginia, Rally for the Cure, and the Alpha Omicron Pi Alumnae Chapter. Audrael enjoys gardening, golf, traveling, quilting, and painting. Austin Sawicki
This scholarship was established in memory of Austin Joseph Sawicki. Austin, 26, died in a construction accident in San Diego on May 29, 2008. Austin graduated from Poway High School in 2000. He went on to attend Gonzaga University where he graduated Cum Laude in 2004 with a B.A. in philosophy and religion. He then secured a full scholarship to attend Northern Illinois University, and he obtained his M.A. in anthropology in 2006 while working as a graduate instructor in The Center for the Study of Women, Gender & Sexuality. Austin was in the final stages of completing his thesis for his second master's degree in anthropology, and his goal was to obtain his Ph.D. and become a university professor. Austin loved life and lived it to the fullest. His world was filled with laughter, friends, and a quest for knowledge. He touched every life around him with his compassion, love, and amazing sense of humor and great smile. It is the hope of his family and friends, that through this scholarship, Austin's memory will live on by helping students at Northern Illinois University reach their full potential. Avra Liakos
Professor Avra Liakos spearheaded the establishment of this memorial in honor of Benja Krause, and exceptional graduate student in Art History, who was killed in an automobile accident. Barbara Benway
Barbara Benway spent her entire career educating others. She received her undergraduate degree from Illinois State University and began teaching in the Elmhurst School System. After 14 years of teaching, Barbara decided to go back to school to pursue her M.A. degree in art education at Northern Illinois University. Studying under Jack Arends, for whom the NIU School or Art is named, Barbara enjoyed her professors at Northern. Upon graduation, and for the next 12 years, Barbara taught educators how to teach art to their students at Elmhurst College. After a 37-year teaching career, Barbara continues her passion for art education. By establishing this scholarship, Barbara will make an impact on art education students at NIU for years to come. Barbara Giorgi Vella and other donors
E.J. " Zeke" Giorgi (1921-1993) represented Rockford in the Illinois House of Representatives. First elected in 1964, he served for 28 years and at the time of his death was known by the honorific "Dean of the House" – its longest serving member. A major booster of projects to enhance Rockford's economic and civic statures, Giorgi invested great energy and effort making a dangerous and inadequate road into a major transit route through the state. The Giorgi Highway includes the portion of Interstate Highway 39 that begins at the Wisconsin border in Winnebago County and ends with its intersection with Interstate 88 in Ogle County."Zeke Giorgi was the model for what an elected official should be," Madigan commented. "He was devoted to his constituents and a mentor to many of his fellow legislators. Zeke believed strongly in the House as an institution, he provided leadership on many important issues to its members and he was widely admired by people of all political stripes. Any achievements that I might claim as a representative owe their existence to the guidance and direction that Zeke provided early in my career. He was, simply, my best friend."Rockford Mayor Doug Scott, Illinois Assistant Secretary of Transportation David Phelps and other local elected officials joined Madigan at the event. Scott counted himself among the dozens of people whose careers Giorgi influenced over the years. "Zeke definitely helped to direct my path into public service," said Scott. "Even more importantly, the impact of his many contributions to the improvement of our city will be felt for years to come. It was simultaneously very sad and a great honor to succeed him as Rockford's state representative." Some of the more notable projects in which Giorgi played a leading role during his 38 years of public service include: the Rockford Metro Center; Rockford Branch of University of Illinois College of Medicine; Riverfront Museum Park; Milestone Specialized Handicapped Living Center; Chrysler Assembly Plant; and the Rockford State of Illinois Office Building. His leadership was also instrumental in the creation of the College of Law at Northern Illinois University; the legal clinic there also bears his name. "Above all, Zeke was interested in providing opportunities for all people to achieve their fullest potential and to share in the benefits of the society that they helped to create," Madigan remarked. "He never believed that government was the final answer, but rather that, done right, it could have a constructive and positive role to play in improving the lives of those who did not come from the loftiest stations."Before becoming a US Congressman, Phelps served with Giorgi for eight years in the Illinois House. "We came from opposite ends of the state and represented different kinds of constituencies," Phelps observed. "Zeke never let that be a barrier to understanding each other and, as Democrats, we were able to find plenty of political common ground on issues like health care and education."Born to Italian immigrant parents in 1921, Giorgi was a lifelong Rockford resident who devoted his career to public service as a deputy township assessor, alderman and eventually state representative. Betty DeGunther
Judge Richard Neil DeGunther graduated from the University of Illinois College of Law in 1961 and began his renowned career as a scholar and administrator of the law. In 1966 Richard DeGunther became a magistrate in the circuit court of Winnebago County. In 1971 this position was renamed Associate Circuit Court Judge. Hours after he assumed this new title, he was approached for a federal position as a referee in the bankruptcy court in the Western Division of the Northern District of Illinois. Once he entered the bankruptcy system Judge DeGunther served as a bankruptcy judge for 27 years. Judge DeGunther influenced the legal system through his court opinions and his teaching at the NIU College of Law where he shared his knowledge for 20 years. Judge DeGunther made a lasting difference in the lives of the students he mentored, in the community in which he lived and in the bankruptcy judicial system in which he served. Mrs. Betty DeGunther is establishing this fund as a perpetual tribute to her late husband and his success as a learned scholar and distinguished teacher in the field of law to which he dedicated his career. Bettylou Holmes Burton
Bettylou Holmes Burton was a 1952 graduate from the College of Education. She spent the majority of her teaching career as an elementary teacher in Rockford, Illinois. Bettylou retired from teaching in the early 1980 's and resided on a farm outside of Rochelle, Illinois. She lived a very modest and private life but wanted to make an impact in the lives of others for years to come. Bettylou was always very passionate about education and helping others. Her mother, Elizabeth Holmes, also graduated from Northern Illinois University in 1921 when NIU was a state teacher's college. Both women were very proud of receiving a college education and being graduates of NIU. Bettylou was a generous person and supported many different philanthropic causes. She and her late husband Ken, never had children of their own, so it was important to her to help them earn what she valued most, an education.