 Aaron Chait and Lindsie Miller
Abe Chait graduated from NIU in 1970 and was a loyal Huskie supporter until the time of his death. On most fall Saturdays over the past 40 years, he could be found surrounded by family and proud NIU alumni and friends either tailgating at home football games or... A. Bond Woodruff and Margaret F. Woodruff
Dr. A. Bond and Margaret F. Woodruff both worked at Northern Illinois University during their lives. Margaret was also an NIU music alumna. A. Bond and Margaret were parents to Larry and Margaret. Their son, Larry, is a 1972 NIU alum. Adela de la Torre, Emily Prieto and Erik Tseregounis
Dr. Adela de la Torre has nearly 30 years of service in leadership roles within institutions of higher education, including the California State University system, the University of Arizona and the University of California, Davis. She has served as the ninth...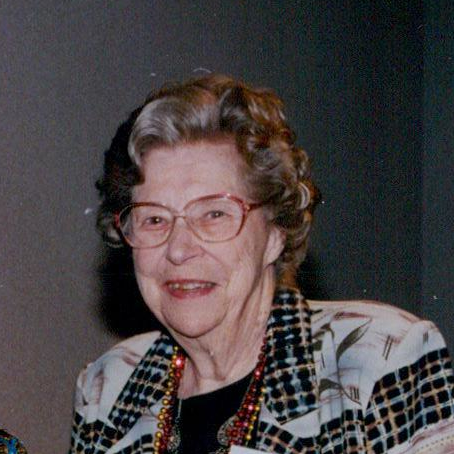 Adra Baker
Adra Wollenweber Baker was a 1934 alumna of NIU's Health and Human Sciences Department. Dr. S. Orville Baker, Mrs. Baker's deceased husband, was a professor of English at NIU from 1950 until his retirement in 1977, and chaired the department for 13 years. Adra... Agnes Varis
Dr. Agnes Varis (1930-2011) believed that philanthropy uplifts both the individual and the community. Her astonishing life story serves as a reminder that anything is possible once we commit to a goal. The youngest of eight children born to a Greek immigrant family,... A. Kerby and Helene Tink
Dr. & Mrs. Tink hope this endowment will assist in the preparation of teachers who are knowledgeable in human development as well as in the skills necessary to satisfactorily meet the needs of tomorrow's world. This gift will sustain the interest which Dr. Tink... Albert J. Coxhead
Albert J. Coxhead established this fund in honor of his late wife, Mrs. Coxhead. This fund is in memory and recognition of the 40 years that Mrs. Coxhead taught in the primary grades in Illinois schools including the University of Illinois, Northern Illinois... Alex Paytuvi
Consuelo and Carlos Paytuvi were immigrants to the United States by way of Cuba after fleeing communist Cuba in hopes for a better life for their children and themselves. Upon fleeing the Paytuvi family was split as the government required that any airfare be... Alex Wenner
Gisela Maria Wenner was a practicing nurse in Germany before she married and moved with her family to the United States. Her son, Alex Wenner, is establishing this endowment in loving memory of his mother. Alice H. Hicks
Alice H. Hicks received her bachelor's degree from Northern Illinois State Teacher's College in 1956. Even though she was married and out of high school ten years, she pursued her degree by moving to DeKalb during the week and returning home to Sterling, IL on... Alice Wilbur
William Wilbur gave of his time and service to the College of Business for over 27 years. He joined the Finance Department faculty in 1969. After graduating from the University of Kentucky with a master's in economics, he spent time in the business world before he... Al Kranz
Al was a longtime staff member at NIU and was instrumental in the development and education of our student athletic trainers. Al Kranz impacted NIU's athletic program, hundreds of student-athletes, staff, faculty, and current Sports Medicine techniques as the... Allen Staver
After earning his Ph.D. from the University of Wisconsin in 1969, Allen Staver had a difficult choice to make. He had been offered two teaching positions: one in sunny California at San Jose State, the other at Northern Illinois University. The retired NIU... Allstate Insurance Company
The Allstate Corporation is the nation's largest publicly held personal lines insurer. A Fortune 100 company, with $156 billion in assets, Allstate sells 13 major lines of insurance, including auto, property, life and commercial. Allstate also offers retirement and... Andrew and Gail Krmenec
This fund was established to honor the life, memory, and accomplishments of William Morris Davis, one of the fathers of North American Geography. Davis was a field scientist and Harvard professor of noted distinction. He was instrumental in the formation of The... Andrew Patti
In loving memory, this endowment is established by the Donor to recognize and honor the life of his wife, Rita C. Patti, to provide an opportunity to a student who might not be able to afford the cost of an education at NIU. Rita Patti, the loving and dedicated... Angelo and Linda Capua
Angelo '57, B.S. '71, M.A. and Linda Capua have created this legacy to support a field that they both love – history- in order that others, who share their passion for history, can achieve their dreams of a history education. History allows us to understand people... Anita M. Andrew
Anita M. Andrew (1953-2018), Ph.D., History, University of Minnesota, 1993; M.A., East Asian Studies, Indiana University, 1979; B.A., Asian Studies, Wheaton College, Norton, M.A., 1975, was an associate professor of Chinese and comparative Asian history at NIU from... Ann E. Carrel
John and Kathryn Link appreciated the value of education, and in their own unique ways, passed on the importance of education to many individuals during their lives. John was a self-made man. He gre up during the depression, was the eldest of eight children, and had...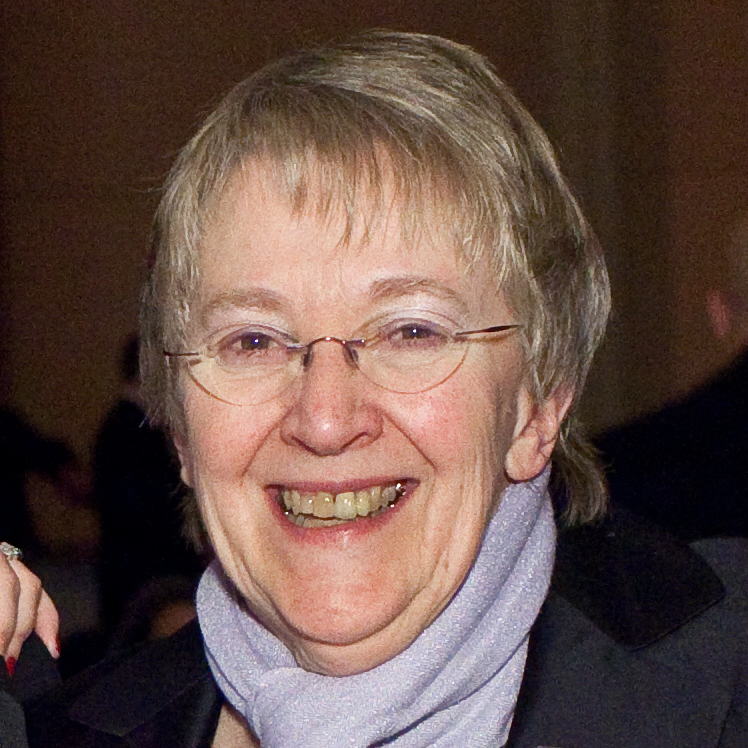 Anne C. Kaplan
Anne has been involved in developing many new programs, academic and supportive, during three decades at NIU and she is currently in charge of efforts to expand the university's connection to its surrounding region. In all of her roles, she has paid attention to...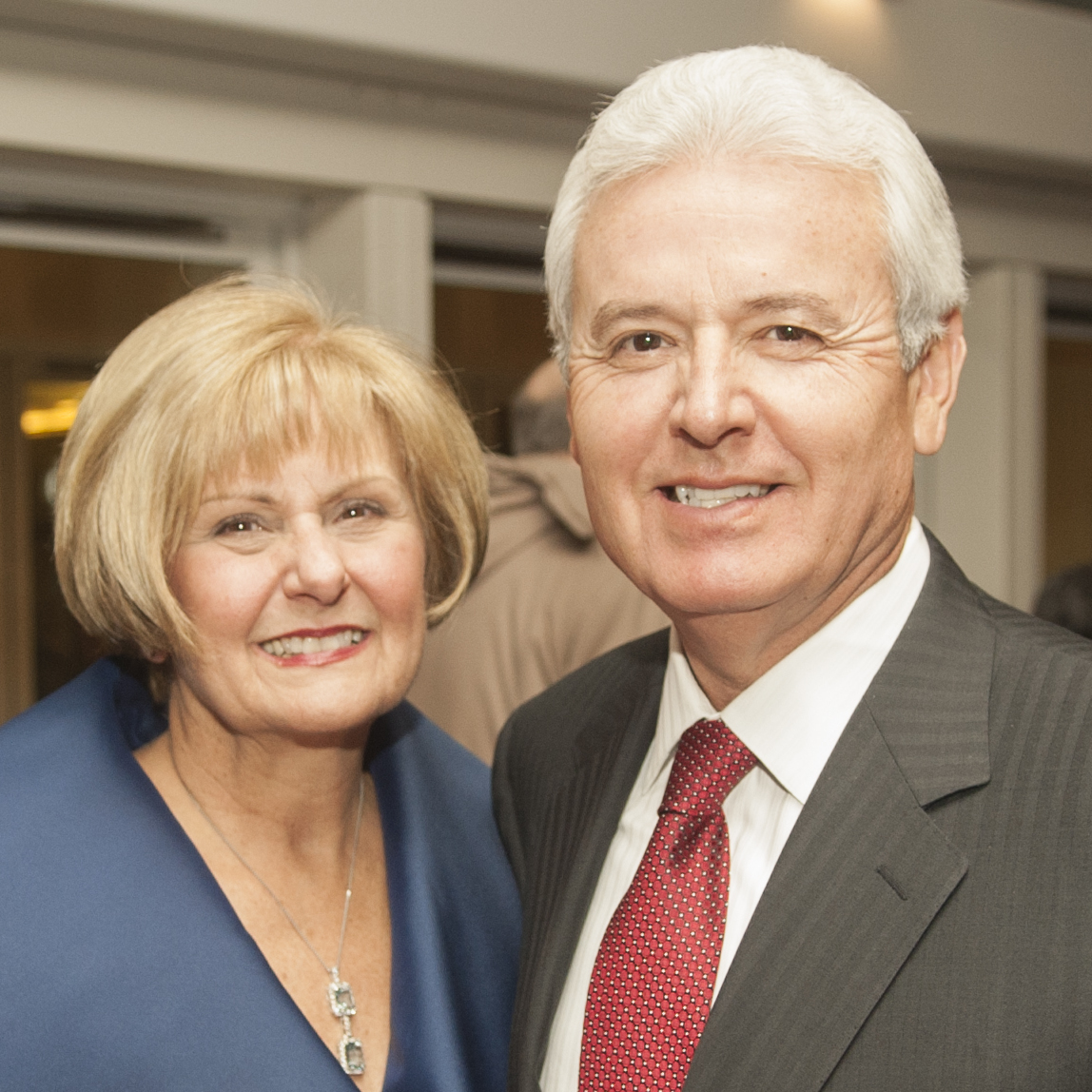 Anthony and Christine Speiser
The donors are graduates of Northern Illinois University where they met. Anthony received his B.S. in Finance in 1972 and his CPA in 1973. Christine received her B.S. in Education in 1973 and her M.S. in Educational Administration in 1981. Christine worked as a... Anthony and Terran D'Andrea
Mercedes de Martinez and her husband Aurtero are the founders of FANA (Foundation for the Assistance of Abandoned Children) Bogota, the organization with which Terran and Anthony adopted their two beautiful children, John and Angela. Mercedes passed away in 2012 and... Anthony L. Manne
Anthony enrolled in NIU in 1942 and lettered in basketball, track, and baseball during his freshman year. He enlisted in the United States Marine Corps, serving from 1942-46. In June of 1946, he received an Honorable Discharge and returned to NIU where he continued... Antinette "Toni" Keller
This scholarship was created in memory of Toni Keller. Toni was an all-American girl with a zest for life and humanity. She was a 2010 graduate of Neuqua Valley High School in Naperville, Illinois, and a freshman art major at Northern Illinois University at the time...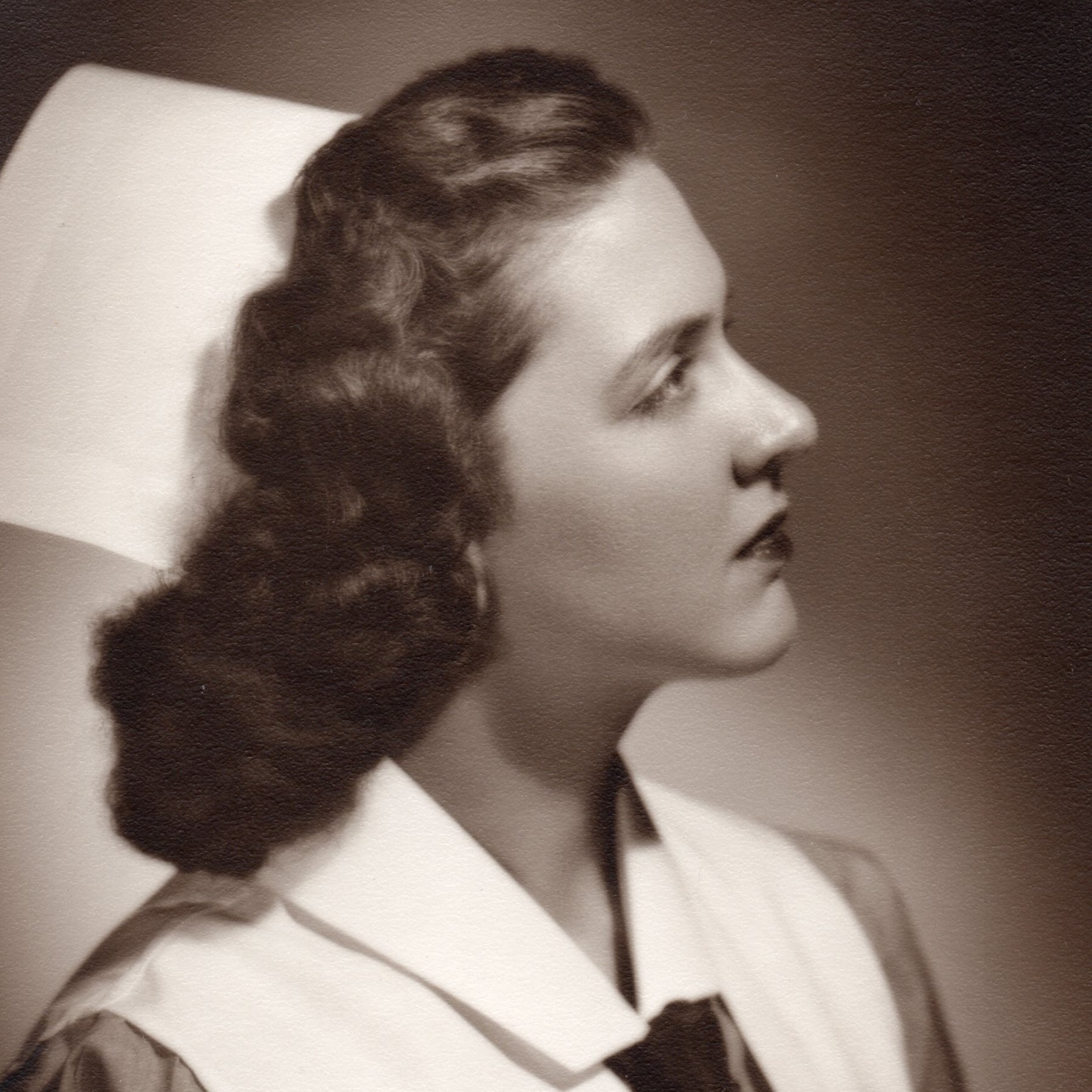 Appler Family
Esther J. Appler was an NIU graduate who also received a master's degree in nursing from Yale University. After graduation Esther worked in several educational and public nursing roles including Executive Director of the Ogle County Tuberculosis Association and...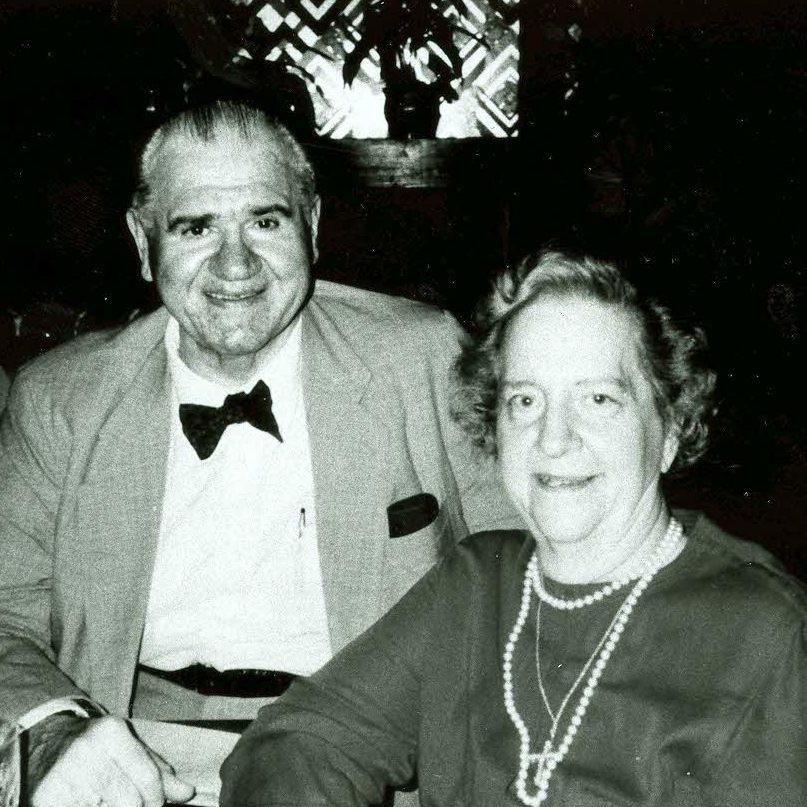 Ari Milan Kovacevich and Ruth A (Hardekopf) Kovacevich
Ari Milan Kovacevich is a 1950 graduate of Northern Illinois State Teachers College. His wife, Ruth A. (Hardekopf) Kovacevich is a 1945 graduate of Northern Illinois State Teachers College. Ari and Ruth experienced many good times during their days at NIU and... Arthur D. and Florence S. Graffam
Arthur D. Graffam, born and raised in DeKalb, Illinois, graduated in 1941 from Northern Illinois State Teachers College, as Northern Illinois University was then known. He earned a Bachelor of Science degree in Education and then taught at Morris High School in... Audrael Chiricotti
Audrael received her B.S. degree in speech pathology and elementary education in 1971. While at NIU, she was a member of Alpha Omicron Pi sorority where she served as philanthropic chair. Later, she worked in the Villa Park School District from 1971-1980 as a speech... Austin Sawicki
This scholarship was established in memory of Austin Joseph Sawicki. Austin, 26, died in a construction accident in San Diego on May 29, 2008. Austin graduated from Poway High School in 2000. He went on to attend Gonzaga University where he graduated Cum Laude in... Avra Liakos
Professor Avra Liakos spearheaded the establishment of this memorial in honor of Benja Krause, and exceptional graduate student in Art History, who was killed in an automobile accident.