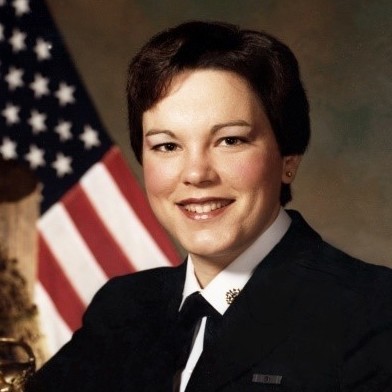 Leigh A. Williams
The Leigh A. Williams Memorial Endowed Music Scholarship provides support for a student with a music major studying brass instruments with a preference given to a student studying the French horn.
The scholarship established by Clair D. Williams in memory of his sister, the Rev. Leigh A. Williams and was first awarded in academic year 2016-17. Mr. Williams was graduated by Northern Illinois University in the spring of 1972 receiving a Bachelor of Science degree with a major in Accountancy. He later worked for the university for thirty-seven years as a member of the operating staff in a variety of capacities in the offices of internal audit, accounting, controller, and university legal services.
Rev. Williams had a love of music and theater and was a strong believer in education having had numerous degrees conferred on her: Bachelor of Arts, Mundelein College; Master of Arts, University of Chicago; Doctor of Law, Chicago-Kent College of Law, Illinois Institute of Technology; Master of Divinity, Yale University; and Master of Sacred Theology and Doctor of Theology (ABD), the General Theological Seminary, New York City. As a teenager she attended NIU's 13th annual Music for Youth Camp. During her career, she served as an officer in the United States Navy, a clerk for a circuit court judge, a teacher in the NIU Colleges of Business and Law, an ordained priest in the Episcopal Church in Newfoundland and Maine, and as the religion teacher and chaplain at church-affiliated schools in Baton Rouge, Louisiana and Tulsa, Oklahoma. She died in January of 2005.