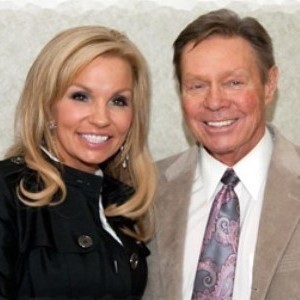 Michael McGrath Sr., and Kristina McGrath
Northern Illinois Univeristy has served two generations of McGraths, starting with Mike McGrath, Sr., who graduated with a bachelor's of science in management in 1980 and was an active member of the Theta Chi fraterntiy where he still maintains many strong friendships. Mike's son Kevin and daughter-in-law Diane also attended Northern.
Mike and wife Kristina are passionate about giving back to communities where they live and work. Strong supporters of animal shelters, organizations for people with disibilities and the USO, the McGraths also have a strong affinity for education and NIU.
The McGraths believe individuals are educated in business through great faculty and a strong curriculum that utilzes real business experiences to help reinforce what is learned inside the classroom. The NIU College of Business positioning statement "Where the Classroom Meets the Business World" is what originally brought Mike back to NIU as a guest speaker in a professional sales class. He and Kristina remain active as guest lecturers in UBUS 310.
The McGrath family is establishing this entrepreneurship initiative as a way to give back to NIU and as a method to help young individuals pursue their dream of starting their own business or having entrepreneurial skills to thrive in the business world. They believe that a strong business environment makes great communities and they are please to be the first $1 million donors to support NIU's effort to grow its entrepreneurship program.