 Barbara Benway
Barbara Benway spent her entire career educating others. She received her undergraduate degree from Illinois State University and began teaching in the Elmhurst School System. After 14 years of teaching, Barbara decided to go back to school to pursue her M.A. degree... Barbara Giorgi Vella and other donors
E.J. " Zeke" Giorgi (1921-1993) represented Rockford in the Illinois House of Representatives. First elected in 1964, he served for 28 years and at the time of his death was known by the honorific "Dean of the House" – its longest serving member. A major booster of... Betty DeGunther
Judge Richard Neil DeGunther graduated from the University of Illinois College of Law in 1961 and began his renowned career as a scholar and administrator of the law. In 1966 Richard DeGunther became a magistrate in the circuit court of Winnebago County. In 1971... Bettylou Holmes Burton
Bettylou Holmes Burton was a 1952 graduate from the College of Education. She spent the majority of her teaching career as an elementary teacher in Rockford, Illinois. Bettylou retired from teaching in the early 1980 's and resided on a farm outside of Rochelle,... Bill and Arlene Mickols
Bill Mickols received his undergraduate degrees in chemistry and biology as well as a master's degree in biochemistry from Northern Illinois University. Along with the academic support Bill received from Professor Arnold Hampel, Bill remembers how important financial...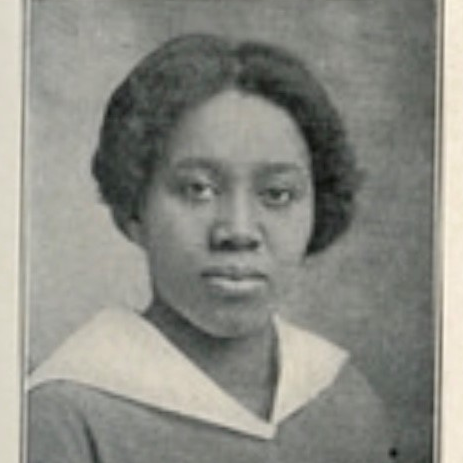 Black Alumni Council, in honor of Fanny Ruth Patterson
The Northern Illinois University Black Alumni Council is located in Chicago and has been in existence since 1976. Currently, its efforts are to continue to support African American students at NIU and serve as a resource to advance NIU African American alumni. The... Bonnie Henn-Pritchard
Bonnie Henn-Pritchard is an accomplished business professional who applies her broad-based experiences to bring people and issues together, build consensus and common agreement, and explore how people communicate from distinctive perspectives. Throughout her career,... Brent and Sharon Brodeski
Brent Brodeski graduated with a finance degree and economics minor from NIU's College of Business in 1988. He also earned his MBA from NIU in 1991 with an emphasis in accounting. He is the co-founder and managing director of Savant Capital Management, Inc. Savant is... Brian E & Tamra A. McGough AND J.P. Morgan Bank
Brian McGough is a 1990 NIU alumnus of the College of Law. He is currently the Managing Director at U.S. Bank Capital Markets. He and his wife, Tamra, established this fund to provide support to members of the current graduating class who have done the most... Brian Foster
Brian Foster attended NIU as a first-generation student in his late twenties, graduating in 1967 with a major in history and minor in anthropology, He received his Ph.D. in anthropology from the University of Michigan in 1972. His research has focused on minority... Bruce Rafalson
Bruce Rafalson graduated from NIU with a B.A. in History in 1980 and a Master of Arts in Philosophy in 1983. The Donor won an essay contest in his own graduate studies and believes that the opportunity to present ideas in a public forum is an excellent way to... Carl Fugiel
Brian Fugiel graduated from Northern Illinois University with a Bachelor of Science degree in 1998 and a Master of Science degree in 2004. He was employed as a manager of geotechnical field activities for Wang Engineering in the greater Chicago area. As an... Carmen Pursley
Carmen Pursley was a music teacher most of her life. She started teaching violin while a senior in high school and continued to maintain a private violin studio her entire life. She received her educational specialist degree from Ball State in Muncie, Indiana, and a... Carol Waite
Raised on a farm in tiny Prophetstown, Ill., Carol Mulcay came to Northern Illinois State Teachers College in the fall of 1951 to study what now is called Early Childhood Education. She quickly discovered another passion, however. Unaware that NISTC also offered... Carolyn M. Massey
James Massey led the University Honors Program from 1994 until his death on August 1, 1999. A dedicated and committed man, Massey always urged students to enhance their academic experience with community involvement. Casella Field Camp
This fund was established to honor the work of Dr. Clarence Casella, retired faculty from Northern Illinois University and Howard Allen. Caterpillar
Since 1952, the Caterpillar Foundation has been dedicated to transforming lives in communities around the world. The foundation champions programs that support education, environment, and basic human needs. Catherine and David Arnold
In 2013, Susan Arnold established the David and Catherine Arnold Fellowship in honor of her parents. Her father received his master's degree in public administration in 1943 from Syracuse University. From 1949 until his retirement in 1985, Mr. Arnold was on the... Catherine Griffin
Nathan Griffin was a fun-loving son, brother, husband and uncle. He enjoyed laughing, spending time with his family, and watching football. He tried very hard to finish his college degree, but challenges with his health did not allow him to do so. His family would... Celine Neptune Fund Anonymous Donor
This scholarship is established in the name of Miss Celine Neptune, former Chairman of the Home Economics Department. This award was established in 1972 by a former student of Miss Neptune, who wished to remain anonymous. Chaitan and Sarita Gupta
In 1960, Chaitan P. Gupta was awarded the gold medal for being the top Math M.A. student at Delhi University. Two years later, a student named Sarita was awarded the same honor. In between, he was her tutor and she his pupil with the both of them falling in love with... Chang Liu and Hong Niu
Dr. Chang Liu is a professor of Management Information Systems, and department chair of Operations Management and Information Systems in the College of Business at Northern Illinois University. He earned his Doctorate of Business Administration from Mississippi State... Charles E. Montgomery
Established to honor the memory of Dr. Charles Montgomery, who came to Northern Illinois State Normal School in 1917 and served as head of the Biology Department from 1921 until his retirement in 1952. Charles Hofbauer
The Delta Sigma Pi Scholarship in Business was established by Charles F. Hofbauer in 2009. He graduated from NIU in 1969 with a B.S. degree in Marketing and in 1971 with an M.B.A. Charles works for C. Hofbauer, Inc., which specializes in the sales of... Charlotte H. Schwartz
Charlotte H. Schwartz taught Spanish at Lyons Township High School for 27 years. Charlotte was born in Chicago on December 28, 1924 and was a graduate of Northern Illinois University (B.S., 1949 and M.S., 1963). She began teaching at Kirkland, IL High School in 1949,...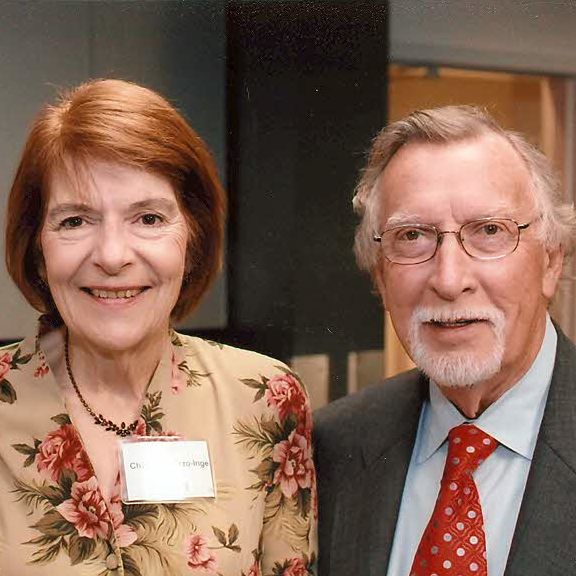 Charmaine Izzo-Inge and David Inge
In loving memory of their daughter, Victoria J. Izzo, and to express their pride in her personal, educational, and professional accomplishments, Charmaine and David established this scholarship to provide student award recipients with encouragement, guidance, and... Chris and Lorraine Millington
Denise D. Schoenbachler served as the Dean of the College of Business at Northern Illinois University from 2006 through 2016. In addition to her role as Dean, Denise's 20-year academic career at Northern Illinois University has included positions such as Chair of the... Christopher Millington
Christopher M. Millington is an accomplished businessman, visionary, philanthropist and friend. As an honorary alumnus of the NIU College of Business and Department of Operations Management and Information Systems, he plays an important role advancing vitally... Clarence and June Pearson
Clarence Pearson is a 1950 graduate from the Department of Biology at Northern Illinois University. It was during his time on campus that he met his late wife, June, who also was a student at NIU. After having served in the U.S. Army Medical Corps during WWII, he... Clark Neher and Arlene Becker Neher
Clark Neher taught in the Department of Political Science at NIU for 32 years. During his tenure, he wrote eight books on Southeast Asia as well as 60 papers, book chapters and articles. He was the Chair of the Department of Political Science for nine years and was...