 James and Karen Hayman
James Hayman, senior vice president of CFC Insurance Services, specializes in structuring layered property programs for large real estate, hospitality, and retail operations. He and his wife Karen are both 1972 graduates of Northern Illinois University.
James has more than 35 years of experience in the insurance industry. Prior to working at CRC, James was a vice president at Arthur J. Gallagher in the National Risk Management Division specializing in self-insured programs for diocesan and governmental entities. James also worked six years at Allstate Reinsurance in underwriting of property facultative reinsurance. James has an Associate in Risk Management (ARM) designation.
Karen Hayman, an elementary education teacher, devotes her time to substitute teaching. Her passion for teaching began at the age of five when she decided she wanted to be a teacher. Unwavering from her dream, Karen achieved her goal in 1972. After six years of teaching kindergarten and first grades, Karen focused on raising their three children. Years later she returned to teaching and now her friends joke that she will be substitute teaching until she is 100 years old.
James graduated with a degree in finance, and Karen graduated with a degree in elementary education. They met at NIU and two of their children are proud NIU graduates. A German native, Karen became a U.S. citizen in order to receive a scholarship to attend NIU. Her oldest daughter, Melissa, also received scholarships.
Both James and Karen felt compelled to give back to the programs that contributed to their professional achievements. Therefore, when it was time to do something financially, creating scholarships at NIU was a natural decision. James and Martha Lamb
Born in Chicago, Jim Lamb graduated from Lane Tech high school where he focused on architecture and football. He arrived at NIU in 1948. His experience and success while at NIU was inspired by teachers and mentors, including, Don Berger, John Twombly, Carl Proehl, George Evans, and Martin Bartels. These were a few of the many individuals associated with NIU who helped enrich his experience and make it memorable. After receiving two degrees from NIU (B.S. in Social Science and Physical Education; M.S. in Education Administration), Jim became a teacher for a short while before he jumped into the then 'new' field of computers in 1956. During his days with IBM, Jim?s most memorable jobs included sales manager, Administrative Assistant to the Chairman, SME Certified Manufacturing Engineer, and developing Britani?s first effort at a fully automated production control system. Later Jim was IBM?s director of litigation programs during an era when IBM succeeded in disposing of 17 simultaneous anti-trust actions. After just over 30 years at IBM, Jim joined the U.S. Courts to help with modernizing their national automation programs. While Jim retired from this position in 1996, he never stopped ? he served as vice chairman of a small non-profit firm getting jobs for seniors.During his years at IBM, U.S. Courts and not-for-profit work, Jim always kept in contact with NIU. He served on the Alumni Association Board, which enabled him to work on a few tasks that included involving past presidents Leslie Holmes and John LaTourette. Both past presidents gave Jim insights and perspectives that strengthened his appreciation for challenges of the institution. He also was inducted in the NIU Hall of Fame in 1991 for his contributions on the football field with the 1951 team. Having served for several years in the federal Senior Executive Service with the Administrative Office of the U.S. Courts, Jim believes that this fund should be sustained as part of NIU?s political science curriculum. He is hopeful that other alumni will exceed his modest example of an endowment.Martha & Jim lost their first spouses to disease way too early.They are blessed with a happy second marriage with 18 grandchildren and one great granddaughter as of 2014. They keep room in their calendars for weekly tennis, golf, and church. James and Melissa Deutsch
Jim Deutsch is a 1996 Operations Management and Information Systems graduate of NIU. He was recruited by a small consulting company through the NIU placement office. Shorty after working there, he started his own consulting company that he sold to the Hackett Group (publicly traded service firm HCKT) in 2004. Jim stayed with the Hackett Group to run their business intelligence and enterprise performance management practice until leaving in 2010. Jim joined Ernst & Young in 2010 as a Partner/Principle, where he developed their business intelligence practice. Jim and Melissa have three daughters, Anna, Elizabeth, and Emily. Jim?s older brother (Rich) and younger sister (Laura) are also NIU College of Business graduates. Jim continues to stay connected with NIU by serving as a member of the OM&IS Advisory Board, as well as speaking in various classes. Jim and his wife, Melissa, are excited about the opportunity to help drive more women to a field similar to Jim?s career focus. He feels NIU provided him with a great background for his career and is excited to help current students. James and Moke Chee Wolter
A native of Malaysia, Moke Chee Wolter has a degree in education from Brinsford Lodge at Birmingham University in England. She was teaching art, history, and geography at the time that she met Jim, who was a Peace Corps volunteer. They were married, and their two children, James Jr., a neurosurgeon and Sheana, an attorney, were both born in Malaysia. Moke Chee has been a professional artist (oil and acrylic) since living in the United States. Jim has a Bachelor of Science degree in biological sciences and a Doctorate of Education in leadership and policy studies from NIU. He is a due process hearing officer for the State of Illinois. From 1961-1966, Jim was a Peace Corp Volunteer in Malaysia, where he taught science, mathematics, and English and also coached several sports. He spent his career in the education of individuals with disabilities. He was a special education teacher and administrator at New Trier High school for many years, and he is a Professor Emeritus at Chicago State University. Jim and Moke Chee enjoy grandparenting, walking, painting, sculpting, reading and sailing. James and Sue Mellard
James Mellard arrived at NIU in 1967 and stayed until his retirement in 2000. During that time, he served the Department of English and the University in multiple capacities, most notable as department chair from 1978 to 1984; acting dean of the College of Liberal Arts and Sciences in 1984 and 1985; as head of NIU's re-accreditation review from 1992 to 1994; and as interim athletic director in 1987, a position held by few-if any-other English professors in the history of the discipline. Students spoke frequently of his expertise, rigor and enthusiasm as a teacher of literature, writing, and critical theory. NIU rewarded Mellard's excellence with the title of Presidential Teaching Professor. James passed away in 2014. He left his wife Sue and his three daughters. James D. Eaton and Michael H. Miner
The donors established this fund to honor the lives of Dr. Durward Eaton and Professor Wallace Miner and to honor research and teaching in the field of physics. James M. Banovetz
David and Catherine Arnold established this fund in honor of Professor Emeritus James M. Banovetz. In the donor's words, "This gift has been made to honor Professor Emeritus James M. Banovetz is recognition for his work over three decades in developing the NIU graduate program in Public Administration as one of the finest programs in the United States." James P. and Mary Clare Sczepaniak
James (Jim) P. Sczepaniak was a 1964 graduate from Northern Illinois University?s Department of History. After earning his degree, he served in the U.S. Army. He spent his 33-year career in education inspiring students as a social studies teacher at Lockport Township and Romeoville high schools.Jim took great pride in his civic involvement and proudly served on the Joliet Public Library Board of Trustees for more than 30 years, most recently as president of the board. He was an active member of the St. Joseph Catholic Church in Joliet, the Holy Name Society of St. Joseph Church, the St. Joseph Church Seniors, the Oakwood Estates Homeowners Association, and the Illinois Retired Teachers Association.Through this gift, Jim will continue to inspire and educate students and faculty for years to come. James P. Bates
James P. (Jim) Bates (1944-1973) was a devoted and accomplished artist. Most of his art was in the acrylic medium. During the three years preceding his untimely death, he was quite prolific, producing 17 large paintings (roughly 3 feet by 4 feet) along with many black and white sketches and a number of smaller works.
Jim was a graduate of Mount Morris High School in Mount Morris, Illinois and attended Augustana College in Rock Island for two and a half years before joining the U. S. Air Force in 1965. While serving in the Air Force as a personnel specialist he pursued a Famous Artist correspondence course in a quest for more knowledge regarding a profession in art.
After working as a commercial artist for several years, Jim renewed his college education at Northern Illinois University beginning in the spring of 1972. He was enthused about his life's vocation and anticipated graduating in 1974 with a BFA degree. One of Jim's smaller artworks is displayed in the student lounge in the Art Building at NIU. "A study in red and yellow by an uninspired artist" offers testimony to his wit, personality and creative ability. An annual scholarship is awarded to art students by his loving family in memory of James P. Bates. James. S. Lamb, family and friends of Dolores (Lorry) Lamb
This fund is a tribute to Dolores (Lorry) Lamb's memory. She was the wife of James Lamb, a 1951 and 1953 graduate of NIU and a former member of the NIU Alumni Board of Directors. While Jim attended graduate school, Lorry worked at the university, became involved in the local community and gave birth to their first of two sons. As the years passed and the Lambs moved from place to place, Lorry always had a sense of belonging to NIU and DeKalb. Even when Jim retired from IBM in 1988, they thought of possibly making DeKalb their home again. Through her many outside activities and volunteerism, Lorry made many friends and shared her caring with others less fortunate. Jan Half
Jan received her Master's in Career and Adult Education from Northern Illinois University (1980) after having received her Bachelor of Science in Education from Northwestern University (1975). Jan began her 40-year career as a middle school teacher with Leland Community School District #1, in rural Illinois, (1975-1979) and then moved on to School/Business Partnership Manager positions with nonprofits in Illinois (1979 – 1981) and in California (1981-1985).
Jan's technology experience includes Sears Technology Services Data Network Services Marketing Representative (1985-1992) and K-12 Educational Technology Sales Consultant (1993-1998). Jan served as the Regional Director of the California Technology Assistance Project (CTAP), from 1998 -2002, where she managed the implementation of technology in several hundred schools and school districts in the Greater Silicon Valley area.
From 2003 – 2015, Jan was Program Director of the nonprofit MOUSE Squad Student Tech Leadership. Jan was responsible for overall operations, fiscal and personnel management, business development and identification of schools. Special effort was made to recruit underserved and female students into the program.
In 2015, Jan retired from her career in education and nonprofit management. She is active on the boards and committees of various educational nonprofits, including CA League of Middle Schools (CLMS) and Computer Using Educators (CUE). Jan is also active in the San Francisco Bay Area Northwestern University Alumni Admissions Council (NUAAC), Full Circle Fund (FCF), and Silicon Valley Social Venture Fund (SV2). Janis Priede
Janis Pride died on January 12, 1987 while working as a research associate at NIU. He joined the university as a programmer in computing services. In 1977, he began working in the office of Institutional Research and was responsible for conducting research on many student, faculty, and policy-related issues. He was an active member of the First Lutheran Church and was on the Church Council. Jan Pride was an active and effective member of both the University and the community. Jaymie and Harry Simmon
Jaymie and Harry Simmon share a deep commitment to the mission of NIU. In keeping with the Vision 2020 aspirations of NIU to broaden undergraduate research, they are providing scholarships to support the Research Rookies program. Their hope is that the
scholarships will support students in this innovative program, and will
enhance their educational experiences. Harry Simmon (BA in Speech 1969) was a Theatre major at NIU, where he was chosen
the Outstanding Senior in 1969. He went on to become CEO of Stranco, Inc., a manufacturer of equipment for the water and wastewater industry. He is now a consultant. He is an active volunteer in his community, serving as Vice Chair of the Board of Riverside Medical Center in Kankakee. He is a championship sailor, having won the 2011 Cruising Division of the Chicago to Mackinac Race. Jaymie Strand Simmon (BS in Ed in Speech, 1970) was also a Theatre major at NIU. She was chosen Outstanding Senior in 1970. She was owner of SimmComm, Inc., a company that specialized in corporate communications and video production. She also was producer and host of the Emmy nominated weekly program, Kankakee Valley Prime Time. She currently serves as Vice Chair of the NIU Foundation Board of Directors.
Harry and Jaymie met while students at NIU. Their Huskie roots go deep. Jaymie's grandmother, Jessie Nash Strand, attended NIU in 1915. Her brother and several cousins are Huskies. The Simmons' son, Grant, was named Outstanding Senior in the Theatre Department in 2000, and their daughter-in-law, Nicole, graduated from NIU in 2001. Jeff A. Spencer
Jeff A. Spencer, CPA, is an investment advisor representative, the managing member of Innsbruck Financial Consultants LLC, and president of The Spencer Group, Inc. (the parent company). Jeff, a Vietnam veteran, earned a Bachelor of Science degree in accountancy from Southern Illinois University in 1967 and an MBA from Northern Illinois University in 1971. His career began as an instructor of accounting at Indiana State University in 1971 and then a public accounting firm in 1974. His CPA practice spans 38 years serving west-central Indiana and beyond and he remains affiliated with its successor firm as a senior consultant. He is a member of the Indiana CPA Society and the Illiana Estate Planning Council. Jennifer Loukissas
Sonya Brotman Conway was a 25 year veteran professor in NIU's Department of Biological Sciences. She was well known for her passion for teaching and students.Sonya earned her Ph.D. in physiology and anatomy from the University of California at Berkeley in 1977. As a specialist in endocrine physiology, she was a member of the Endocrine Society and the Research Society on Alcoholism. Her research in cell signaling,endocrinology and fetal-alcohol syndrome garnered more than $550,000 in grants while at NIU. But her love, according to NIU colleagues, was teaching.Sonya enjoyed conducting research and wanted to do more, but later in her career at NIU she found more passion in helping the students. She was a devoted teacher and was driven by helping students enjoy learning. Sonya was known for coming up with new courses and ways to teach the students.Both students and colleagues admired her dedication to teaching and to mentoring students. Sonya was very giving of her time and known for her open door policy. She was known as a very caring, kind, and loving person. It is the hope that by establishing this scholarship, Sonya's memory will live on at NIU by continuing to do what she was best known for; helping students achieve their goal of earning a degree from NIU.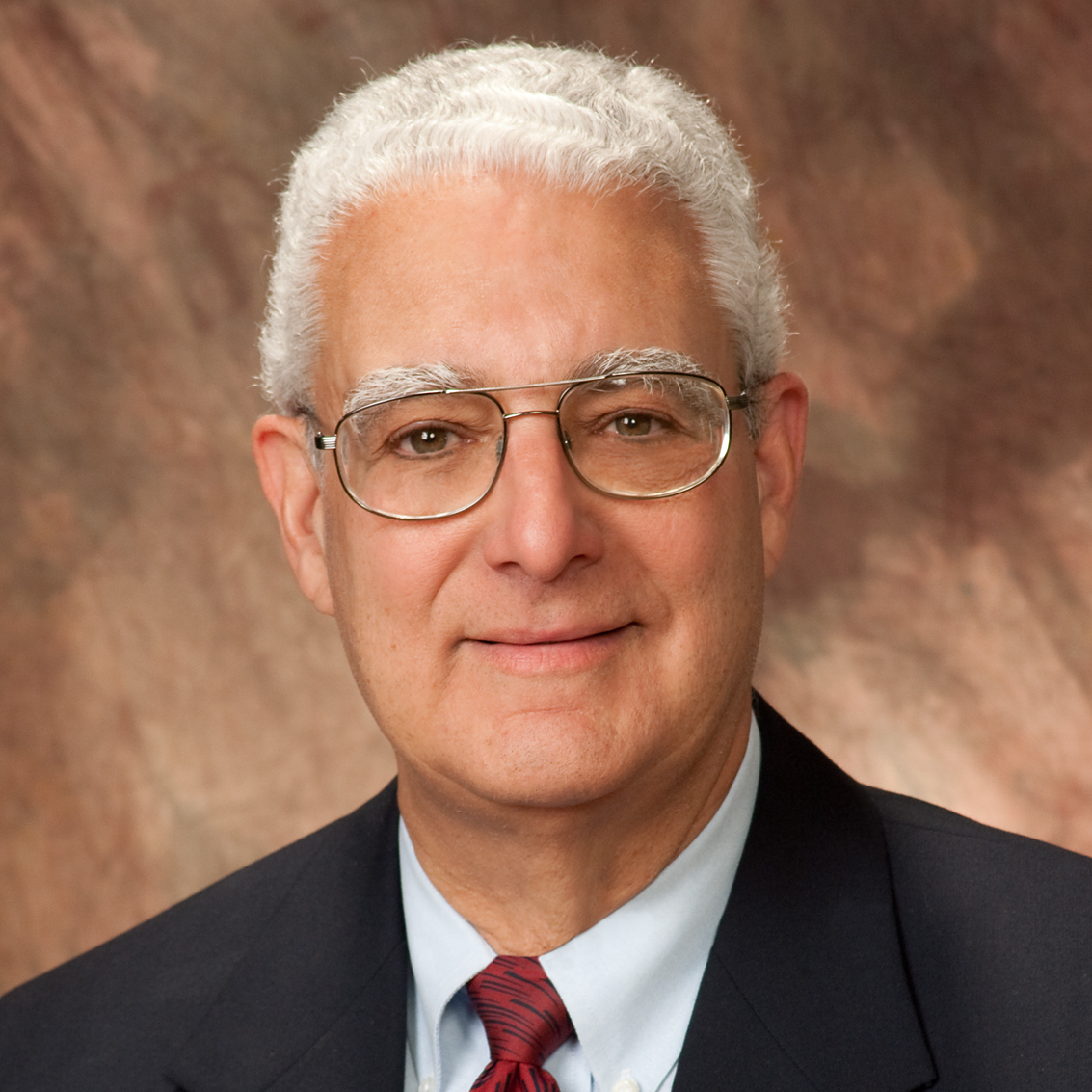 Jerrold H. Zar
Jerrold H. Zar received a B.S. degree in biology, with a minor in chemistry, from Northern Illinois University and completed the secondary-school teacher certification program there. He then attended the University of Illinois at Urbana-Champaign, where he received an M.S. degree in biology and a Ph.D. degree in zoology with minors in physiology and chemistry. As an undergraduate he worked for the NIU Department of Biological Sciences and on a National Science Foundation research project. During his graduate studies he served as a teaching assistant in several undergraduate and graduate biology courses and was awarded graduate fellowships from the National Science Foundation and the National Institutes of Health. After a post-doctoral research appointment at the University of Illinois at Urbana-Champaign he joined the faculty of the Department of Biological Sciences at NIU in 1968, becoming assistant professor, then associate professor, then professor, teaching 18 different undergraduate and graduate courses. He was appointed chair of that department in 1978. In 1984 Dr. Zar was appointed Associate Provost (later Vice Provost) for Graduate Studies and Research and Dean of the Graduate School at NIU, serving until his retirement in 2002. During his professional career, Dr. Zar has published nine editions of two books, more than 50 journal articles and book chapters, and over 60 invited book reviews. He has held membership in 17 professional and honorary scientific societies (including Elected Fellow of the American Association for the Advancement of Science), and has served as a consultant to industry and to government agencies. He attributes much of success as a scientist and educator to his excellent undergraduate education at NIU.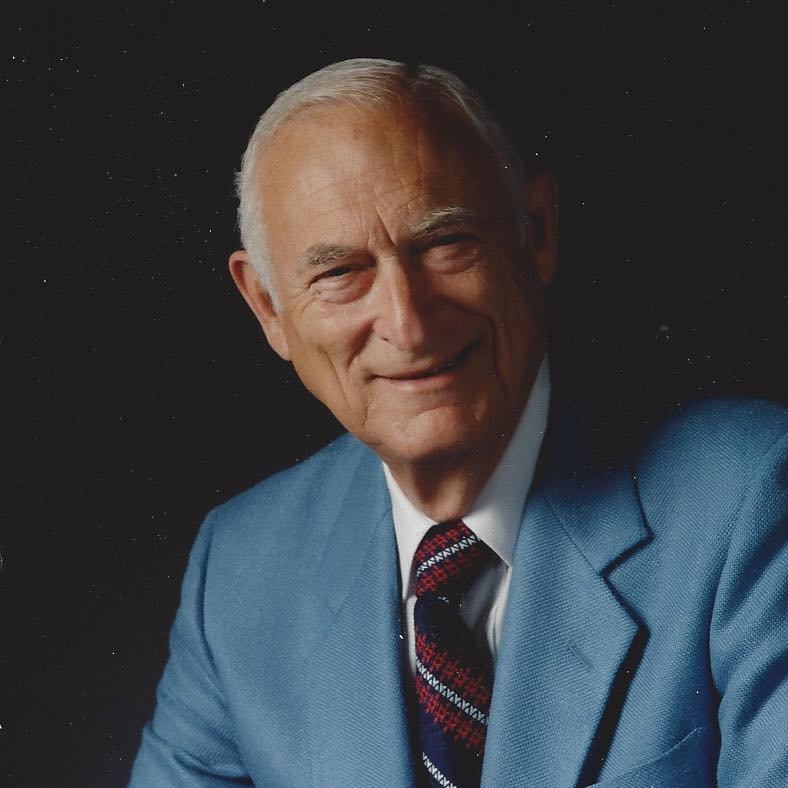 Jerrold H. Zar, to honor Max Zar
Jerrold H. Zar established this scholarship to honor his father, Max Zar, who was a civil engineer from 1942 to 1979 with Sargent & Lundy, a Chicago-based firm specializing in electric power-plant engineering. By the time of his retirement, Mr. Zar was a partner in that firm and the manager of its structural department. Mr. Zar graduated from the Amour Institute (now a part of the Illinois Institute of Technology) with a baccalaureate degree in civil engineering. During his career he became a member of several professional societies, including: the American Society of Civil Engineers, the American Society of Mechanical Engineers, the Earthquake Engineering Research Institute, and the American Nuclear Society. He died in 2003. Jerrold H. Zar received a B.S. degree in biology from NIU and completed the secondary school teacher certification program. He then attended the University of Illinois where he received an M.S. degree in biology and a Ph.D. degree in zoology. Dr. Zar worked for the NIU Department of Biological Sciences and on a National Science Foundation research project. During his graduate studies he served as a teaching assistant in several undergraduate and graduate biology courses and was awarded graduate fellowships from the National Science Foundation and the National Institute of Health. After a post-doctoral research appointment at the University of Illinois at Urbana-Champaign he joined the faculty of the Department of Biological Sciences at NIU in 1968, becoming assistant professor, then associate professor, then professor. He was appointed Chair of that department in 1978. In 1984, Dr. Zar was appointed Associate Provost for Graduate Studies and Research and Dean of the Graduate School at NIU, serving until his retirement in 2002. During his professional career, Dr. Zar published two books, more than 50 journal articles and book chapters, and over 60 invited book reviews. He attributes much of success as a scientist and educator to his excellent undergraduate education at NIU.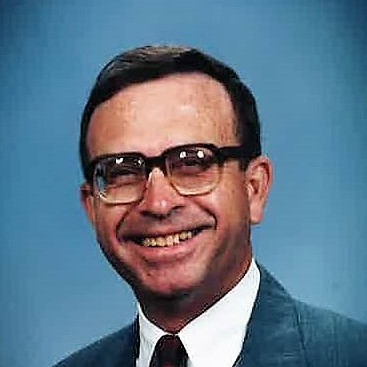 Jim and Kathy Hendricks
Jim Hendricks earned his undergraduate degree in accountancy from NIU, an MBA from Indiana University, and a Ph.D. from the University of Illinois. He received teaching awards at all academic levels during his 32-year teaching tenure at NIU as well as several national research awards. Jim and Kathy have given financially to NIU for many years. Joan Good Erickson
Dr. Joan Good Erickson received her undergraduate and graduate degrees in communication disorders from Northern Illinois. Today she is an Associate Professor Emerita in the Department of Speech and Hearing Science and a Departmental Affiliate. Dr. Joan Good Erickson received her undergraduate degree in speech pathology and elementary education in 1956 from Northern Illinois University. She went on to earn her master's degree in speech pathology and Ph.D. in early childhood education from the University of Illinois at Urbana-Champaign. She worked as a speech, language and aural rehabilitation therapist, a clinical audiologist and part-time psychology research associate. At the University of Illinois, Dr. Erickson worked as an instructor, assistant professor, associate professor, and an associate professor emeritus. She was also a faculty affiliate in the College of Medicine at the University of Illinois at Urbana-Champaign. She held dual certification in Speech-Language Pathology and Audiology, and served in an advisory capacity on many committees and panels at the state and national level related to education and speech and hearing science. Her publications include two edited books and numerous journal articles and book chapters as well as instructional television programs and clinical materials. Her later research focused on cross-cultural attitudes toward disabilities. Dr. Erickson passed away in 2011. Joanne Simich Moody, Glenn Moody, Desa Simich Henn, Marshall Henn, Doris Phipps Simich, and Jack Simich
Joanne, Desa, and Jack established this scholarship in memory of their mother, Rista Simich. Rista was a truly remarkable woman. Growing up in rural Yugoslavia, she did not have the opportunity to obtain a formal education. With help from an uncle, she became proficient in reading, writing, and arithmetic. After coming to the United States, she learned to read some English, and she became a United States citizen. Her husband passed away when the children were young. Although she did not have any formal schooling, she stressed the importance of education to her children. Joan P. Behr
Merlyn Behr taught for 23 years at NIU before retiring and moving to Baton Rouge in 1992 to continue his research and teaching at Louisiana State University. He was born in 1932 in Rock Rapids, Iowa. After graduating from Rock Rapids High School he served four years in the U. S. navy during the Korean War. Behr earned a bachelor's degree at Iowa State University in 1958 and a master's degree at the University of Illinois in 1961. In 1967, he received a Ph.D. degree from Florida State University. Behr joined NIU's mathematics faculty in 1969. "Merlyn Behr was a major figure in the study of how children learn mathematics," said faculty colleague Robert Wheeler. "He had an outstanding international reputation for his work in this area, which extended over several decades…In addition, he was a wonderfully kind human being and a very inspiring colleague." William D. Blair, the former chair of NIU's mathematical sciences department, notes that Behr published an extensive list of papers, books, chapters, and articles that he delivered innumerable lectures and presentations here and abroad, and that his record of National Science Foundation funding was truly remarkable. "He was a friendly, warm, affable individual," Blair says. "He was also the sort of person you could always go to and talk to and get good solid advice. He was always there if you needed someone to listen to you." This scholarship has been established in memory of Dr. Merlyn J. Behr by Joan P. Behr. Joe and Karen Grush
Joe and Karen Grush came to the DeKalb area in the fall of 1974. Joe started as an assistant professor in the Department of Psychology at Northern Illinois University. Karen began as a public health nurse at the DeKalb County Public Health Department. Joe was tenured and promoted through the academic ranks from assistant to associate and full professor. Joe also entered and progressed through the administrative ranks at NIU. He served as Director of Graduate Studies and Chair of the Department of Psychology, as Associate Dean and Acting Dean of the college of Liberal Arts and Sciences, and now was Vice Provost for Resource Planning. Karen also rose through the administrative ranks in her profession. She was promoted from public health nurse to Director of Nursing and went on to her current position as Director of the DeKalb County Public Health Department. Joe obtained his B.A. degree in Philosophy from Quincy College in Quincy, IL, and his Ph.D. degree in Psychology from the University of Illinois. Karen got her Registered Nurse Diploma from Holy Cross School of Nursing in South Bend, Indiana, her B.S. degree in Nursing from St. Louis University in St. Louis, Missouri, and her M.S. degree in Nursing from Northern Illinois University. Joe and Lynn Hoff
Joe Hoff graduated from NIU in 1972 with a B.S. in Accountancy. He worked for Arthur Andersen shortly thereafter and received his M.B.A. at Northwestern Kellogg School of Management. Joe retired from HSBC as Managing Director / CEO Retail Services with 32 years of experience.Lynn Hoff graduated from St. Mary's College in 1972 and received her Master's in Education at National Louis University in 1990. She taught for 16 years in the Downers Grove public school system. Joelyn Frisch
Frisch founded the graduate program in political philosophy at NIU and helped to bring it to its level of national recognition. John and Anne Landgraf
With their generous gift, John C. Landgraf and Anne Marie Siepka Landgraf will enhance NIU students' educational experiences by creating opportunities outside the classroom and providing them with 'real world' experience. Both John and Anne graduated from NIU's College of Liberal Arts and Sciences in the 1970s. John earned his bachelor's degree in biology in 1974 and his master's degree in microbiology in 1975. He began his career as a scientist at Inolex in Glenwood, Illinois developing diagnostic tests. From there, he moved to the diagnostic division of Abbott Laboratories in North Chicago, Illinois. Over the next 36 years at Abbott, John excelled in a wide variety of positions in the diagnostic, international, corporate engineering, global pharmaceutical operations, nutrition, and chemical and agricultural product divisions. These positions exposed him to the business side of the health care industry and inspired him to pursue his M.B.A. at the Lake Forest Graduate School of Business. M.B.A. in hand, John worked his way up to executive vice president of Abbott Nutrition Worldwide. In this role, he was responsible for Abbott's largest business with more than $7 billion in sales and 15,000 employees worldwide. With his extensive influence on the international business world and our global economy, John has a keen understanding of the importance of international experiences for college students. Anne earned a bachelor's degree in history with minors in education and biology in 1973. After graduation, she taught middle school history and science for several years. Once she and John became parents of three children, Anne Marie made the decision to stay home and use her education and teaching experience to guide her children. She became a highly engaged volunteer at their schools, serving on the executive boards of parent/teacher organizations, leading Cub and Girl Scouts, teaching religious education at her church, and volunteering in the classrooms of her children's schools. She was elected to the local high school district board of education where she served for 10 years, four of which she served as board president. All three children are graduates of the University of Illinois and are pursuing successful careers. Education has always been a top priority for Anne, not only for her own children and grandchildren, but for her community as well. She currently serves as the president of District 128 Foundation for Learning and enjoys her time with her six granddaughters. John and Cassandra McKearn
Both John and Cassandra McKearn earned their bachelor's degrees in biology at NIU. John is a general partner and managing director of RiverVest Venture Partners, one of the world's most successful venture capital firms. He has been responsible for upwards of $70 billion in sales. He has twenty-five years of experience as a successful "drug hunter and developer" in biopharmaceuticals, including a decade in small-cap and venture-backed companies. As successful businesswoman, Cassandra McKearn has been instrumental as a business partner as well as an extraordinary homemaker, devoted mother, and volunteer in her community and school system. She is a valued mentor to fellows who actively seek her advice and guidance.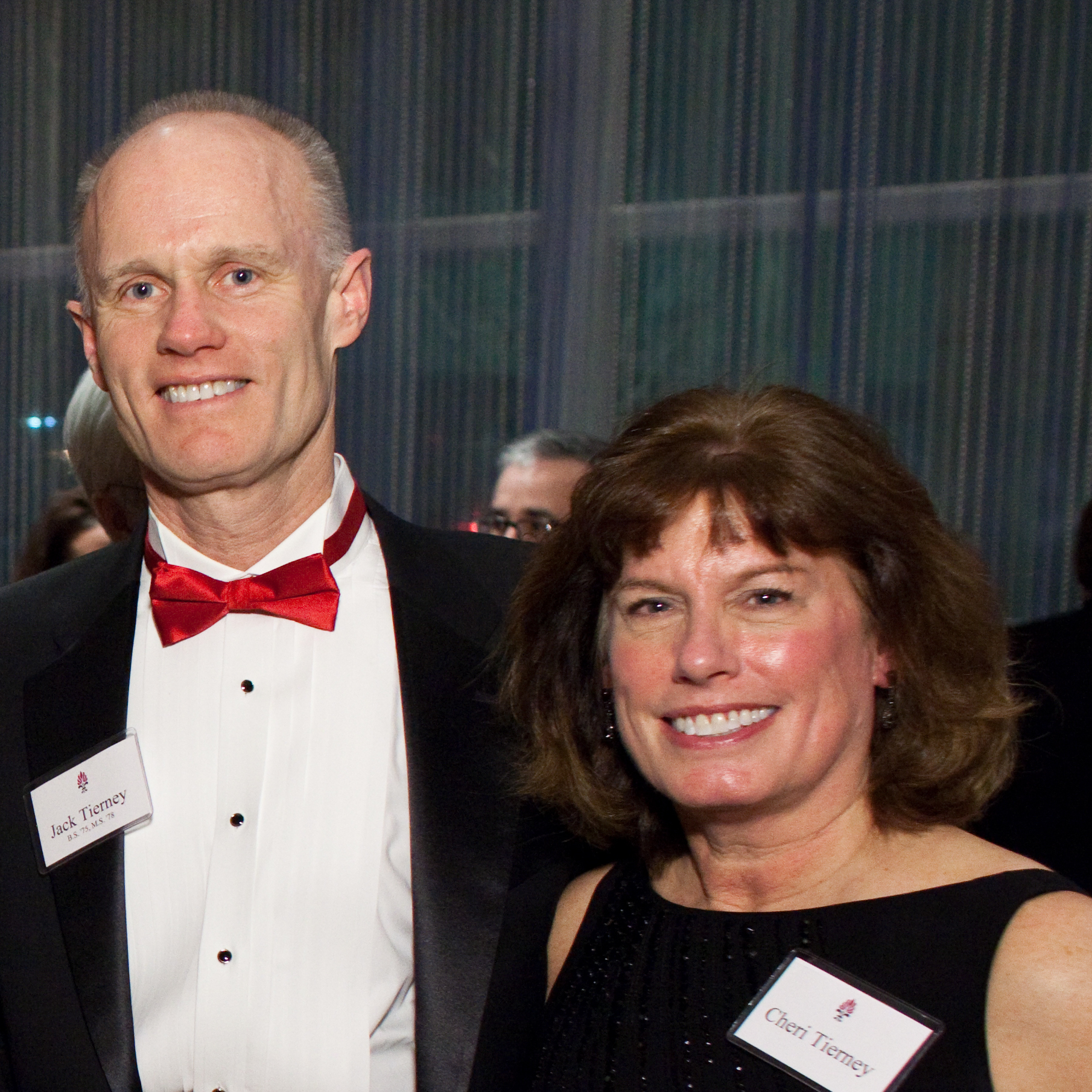 John and Cheryl Tierney
Jack graduated from NIU with a B.S. in marketing in 1975, and an M.S. in secondary education in 1978. Cheri graduated from High Point University in 1975 with a B.S. in business administration. Jack has been a member of the NIU Alumni Association Board of Directors for ten years, three of which he served as President. He now serves on the NIU Foundation Board and remains an active supporter of the university. John and Lili La Tourette
This award was established by John and Lili La Tourette. John La Tourette was named NIU's tenth president in 1986. He earned several degrees in economics from Rutgers University: a bachelor's degree in 1954, a master's degree in 1955, and a doctorate in 1962. Lili La Tourette received her B.Ed. from Washburn University. President La Tourette and Lili La Tourette support many different programs on campus including econimics, theatre, and international studies. John and Mary Larson
John and Mary Larson are pleased to support hardworking NIU students. They created this fund as a way to give back to an institution that contributed to John's successful career. John holds a Bachelor of Science degree in finance from NIU (1984) and master's degree in management (MBA equivalent) from the Krannert School of Management at Purdue University (1986). John Larson joined Escort Inc., a leading automotive electronics manufacturer, in June of 2007 as president and chief operating officer and was named CEO of Escort Inc. in January of 2008. During his tenure, Escot has received multiple national awards for innovation including Car and Drivers Top 10 Automotive Innovations and SEMA's Best New Mobile Electronics Product for "Escort Live" in 2011, and a repeat of SEMA's Best New Mobile Electronics Award in 2013 for the "Passport Max." In 2003, Escort received its fourth year in a row of growth under John's Leadership. Prior to joining Escort, Mr. Larson had a long distinguished career (20 plus years) at general Motors, holding a number of key management positions. His most recent assignments at GM included: general manager overseeing operations for Buick, Pontiac and GMC Divisions of General Motors from January 2005- May of 2007. This role included responsibility for marketing, sales, pricing, and incentives as well as product portfolio development and dealer network development for Buick, Pontiac and GMC. Prior to that, John was CFO for GM's U.S. sales, service and marketing operations from 2001-2004. This included managing a $20 plus billion sales and marketing budget for GM's U.S. operation, which, in addition to GM's U.S. marketing and incentive initiatives, included activities such as GM credit card, N.A. export sales, dealer network activities, and audit. Prior to that, Mr. Larson held multiple senior positions for GM's fleet and commercial operations including: director of sales, director of finance (CFO), and director of used vehicle remarketing (off-lease and rental vehicle sales). Mr. Larson started his career with GM in 1986, and early in his career held positions in finance, brand management (Cadillac), and strategic development (GMAC). During his tenure at GM, John received several Chairman's Honors awards for direct involvement in GM's post 9/11 Keep America Rolling promotion, developing GM's revenue management activity and participating in GM's alternative fuels development strategy. John and Titi Hepp
John Hepp received his bachelor's and master's degrees from the NIU Department of Accountancy in the early 1980s. Later in life, he went on to receive his Ph.D. in accounting from the University of Wisconsin-Madison. As a retired partner with Grant Thornton's National Professional Standards group, he has had a distinguished career in business, academia, and government service. A former project manager at FASB, he spent several years working in Europe, Asia, and Africa on accounting and auditing policy matters.Titi Hepp was born in Indonesia and is ethnic Chinese and speaks several languages. A participant of NIU's CPA Review Program, Titi has worked as an accountant in both the not-for-profit and business sectors.John and Titi's greatest accomplishment is their family. Children Kelly, Jacquelyn, and Sean are a central focus of their lives. Kelly received her Bachelor of Science degree in accountancy in 2015 and will soon complete her Master of Science degree in accountancy; Jacquelyn received her Bachelor of Science in education in 2015, and Sean is currently enrolled. This endowed scholarship was established to help individuals achieve a world-class education at an institution that has played an instrumental role in the Hepp's family career success.